All the tools you'll need to automate your hotel operations and grow your business.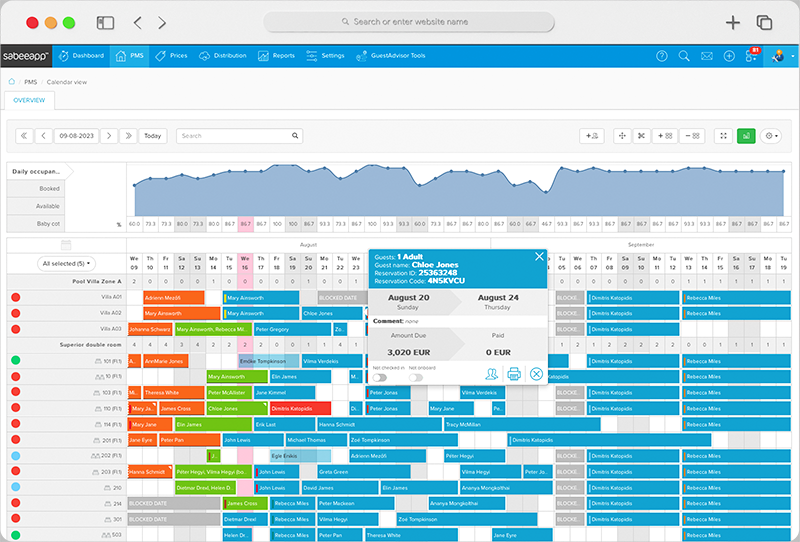 Property & Reservation Management
Time to get organised. A detailed summary of the day at a glance on the dashboard. Control your availability with a centralised real-time calendar. From here, manage individual and group reservations like a pro.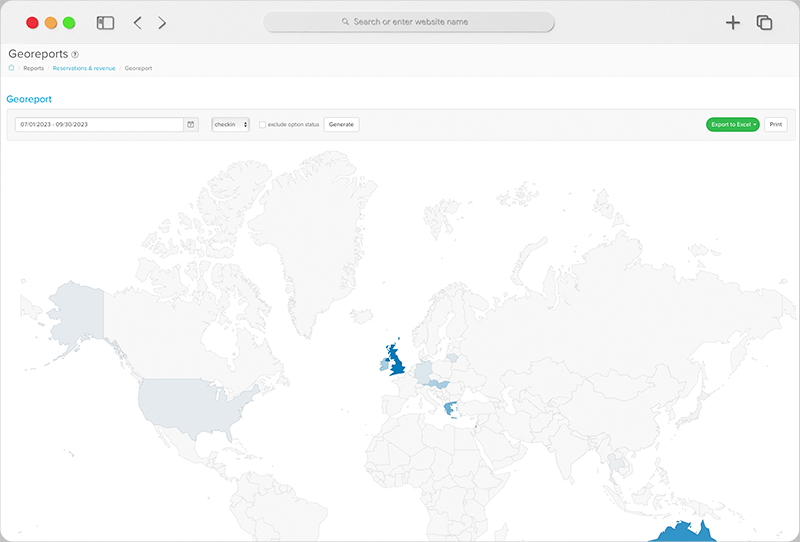 Distribution
Boost reservation from your own website and OTAs with rates and availability in sync 24/7/365. Use revenue management tools to stay ahead of the competition, like linked rate plans and occupancy based pricing.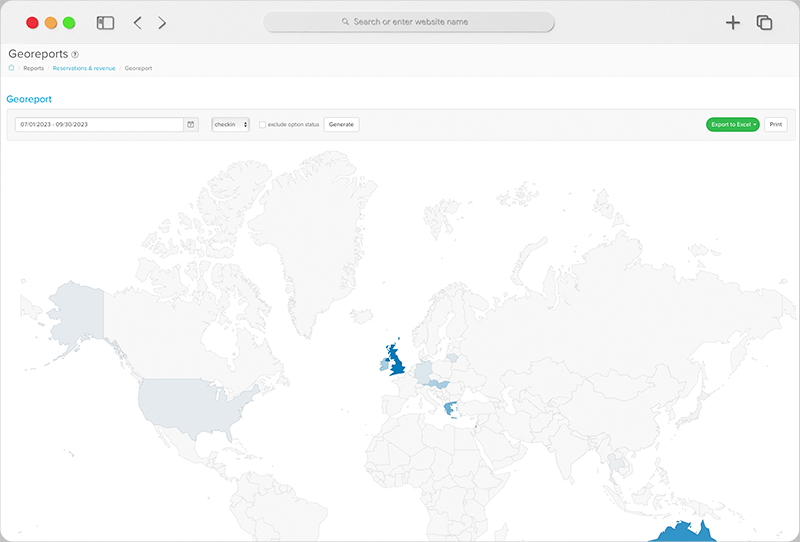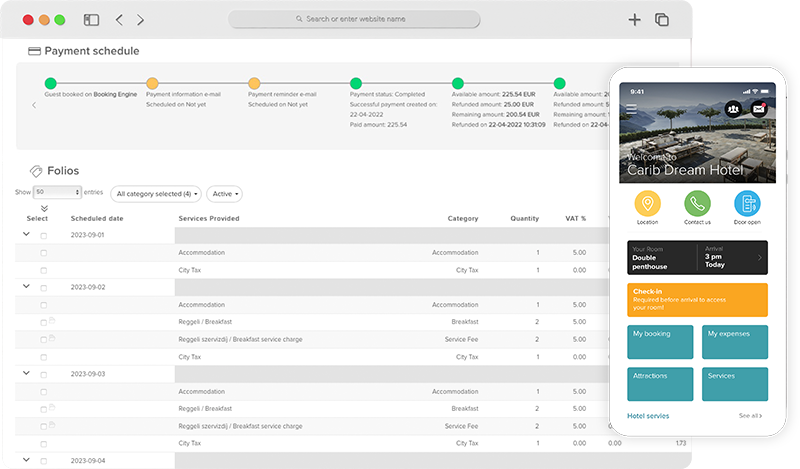 Hotel Automation
Stop wasting time on manual administration. Automation takes care of room assignment, guest communication, housekeeping tasks and beyond. Powerful reports support smart business decisions.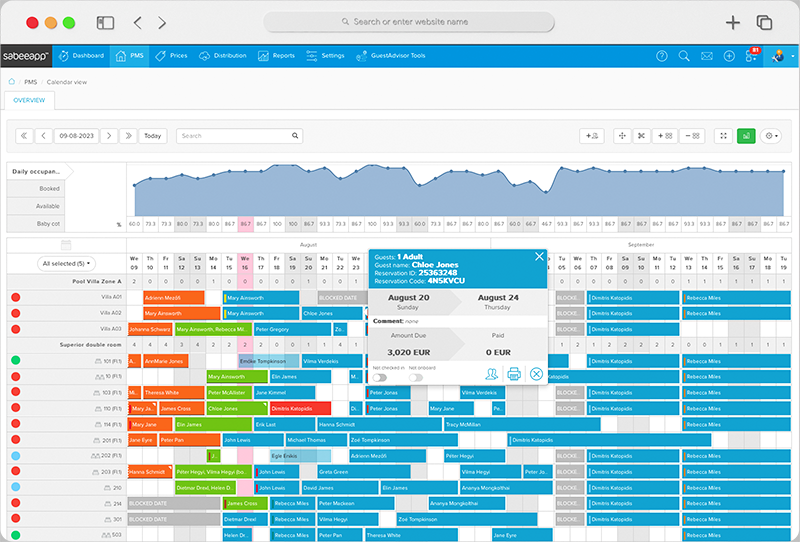 Hotel Payments
Manage transactions in multiple currencies easily and let our payment solutions save you time, effort and money. Handle flexible and non-refundable bookings automatically and virtual credit cards with one click. You will enjoy a smooth payment process with low transaction fees.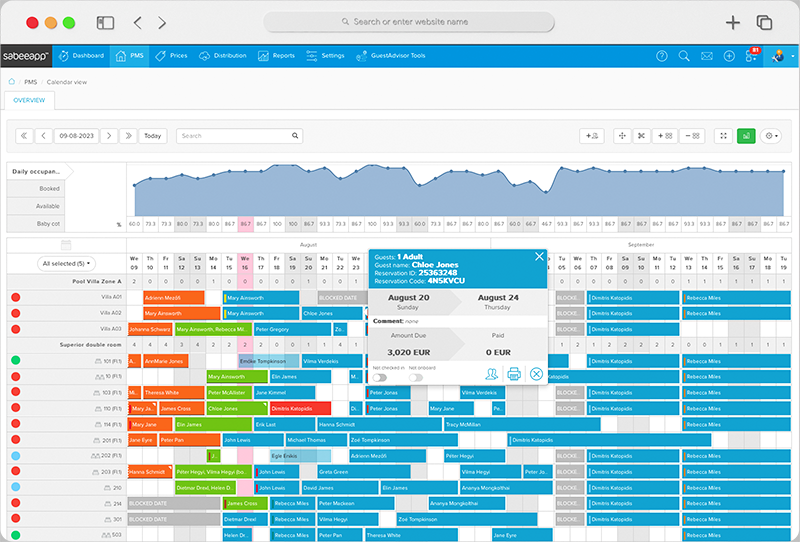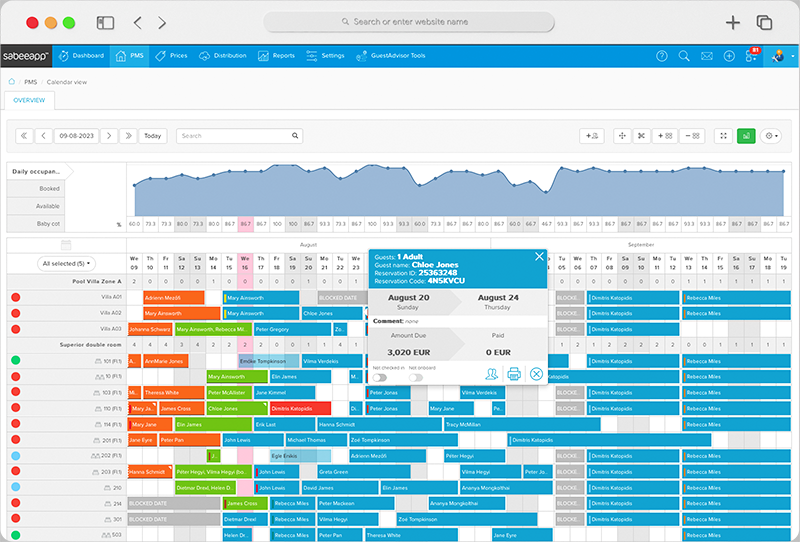 Guest Experience
Involve your guests in the everyday operation of your hotel. No more waiting in line with express online check-in. Guests can order room service or look up nearby places of interest at the touch of a button.
SabeeApp Marketplace
Food & Beverage
SabeeApp suite integrates perfectly with several F&B management solutions. Helping hotel restaurants and bars keep track of their inventory in real time allows them to monitor stock levels, identify ordering patterns, and plan purchases accordingly. This specialised integration enables service and kitchen staff to work efficiently for an outstanding hospitality experience.
Revenue Management
Revenue management solutions can help hotels optimise their pricing strategies and maximise profits by analysing market conditions and customer data. This can lead to a significant increase in revenue for hotels.
ERP / Accounting
Hotel accounting systems are used to track and manage financial data. Typically, they include general ledger, accounts receivable, accounts payable, budgeting, forecasting, reporting, and more.
Access Control
Access control systems can fully automate check-ins and check-outs by generating digital mobile keys for hotel guests. Having an access control system lets staff grant access to each guest's room and common areas within the hotel.
Book a free demo today
Boost your Hotel's performance with
SabeeApp.
Try SabeeApp for free. No credit card needed.