Reach your Airbnb guests from one single platform. Faster response time, easier communication.
Unified Inbox
Integrated into your PMS
Easily access SabeeApp Cloud PMS from anywhere, at any time, and on any device. Seamlessly communicate and oversee your Airbnb communication in real-time, directly through your PMS.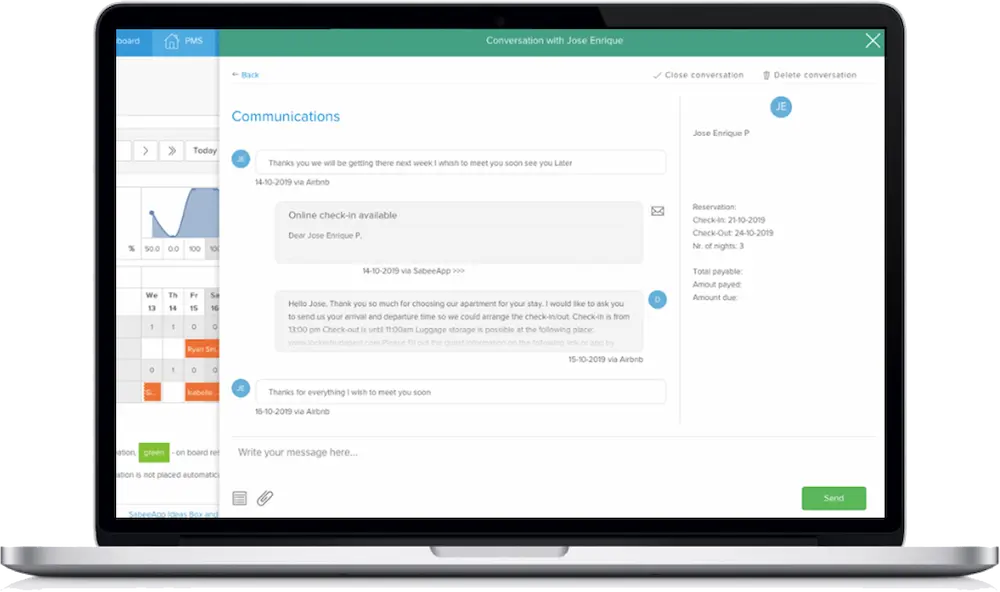 Airbnb guest messaging
By linking all your listings in one place, you can effortlessly receive and respond to messages from multiple Airbnb accounts, all in one convenient location.
Email and sms communication
Receive and answer emails or text messages on a stylish, modern interface within SabeeApp. Use message templates and send attachments or hyperlinks.
Browse conversations
Filter by source, reservation status and date. Search by keyword or conversation tags based on message types: inquiry, special offer, reservation or pre-approval.
Unified Inbox by SabeeApp
Take advantage of our messaging integration with Airbnb
Respond to Airbnb guests directly from your SabeeApp account. Enquires, special offers and pre-approvals are all supported. Use message templates, send attachments and hyperlinks.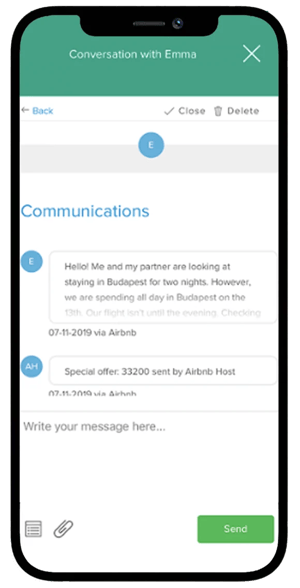 SabeeApp Unified Inbox
Keep track of conversation and reservations directly from your PMS
View important reservation details and scheduled messages next to conversations. One click and you can navigate to the detailed page of reservation inside SabeeApp PMS.