Indispensable member
of your housekeeping team.
SabeeApp Housekeeping App is here to provide strong support to all housekeeping members in completing their tasks successfully and more efficiently. It helps with smoother communication, training new employees, preparing reports, complying with cleanliness standards, and it supports the work of maintenance staff.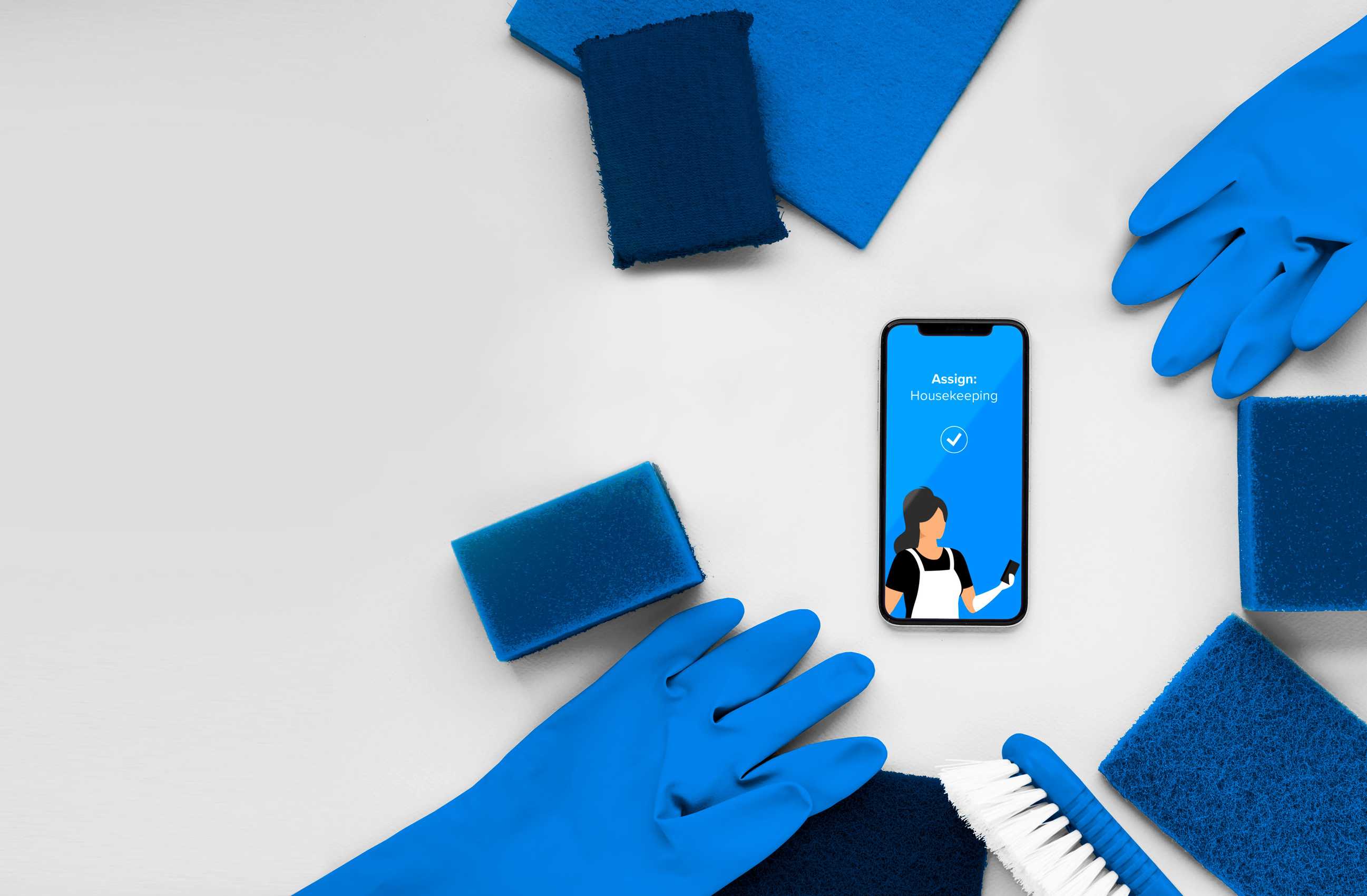 Increased efficiency with a smaller to-do list
With the Housekeeping App, your hotel's cleaning staff will receive an easy-to-use application that can be downloaded to their smartphone. Through the simple interface, housekeeping staff can easily:
check the room status
add the minibar consumption to the guest's folio
go through the cleaning checklist
send a message to the supervisor
report maintenance issues
update the room status as soon as they are ready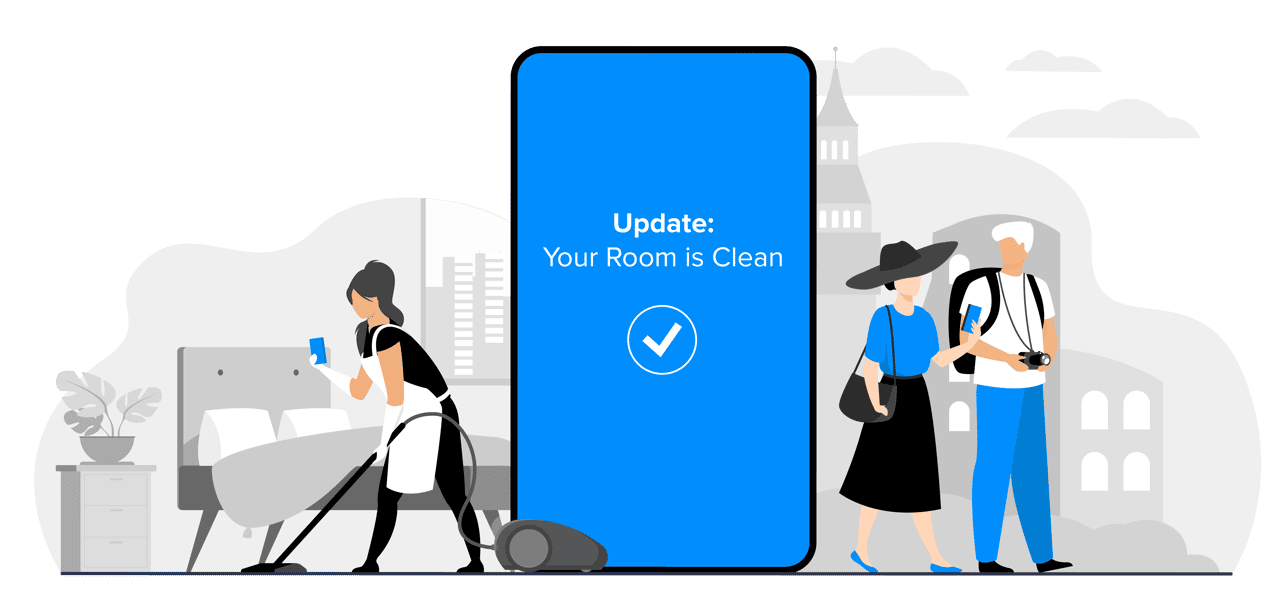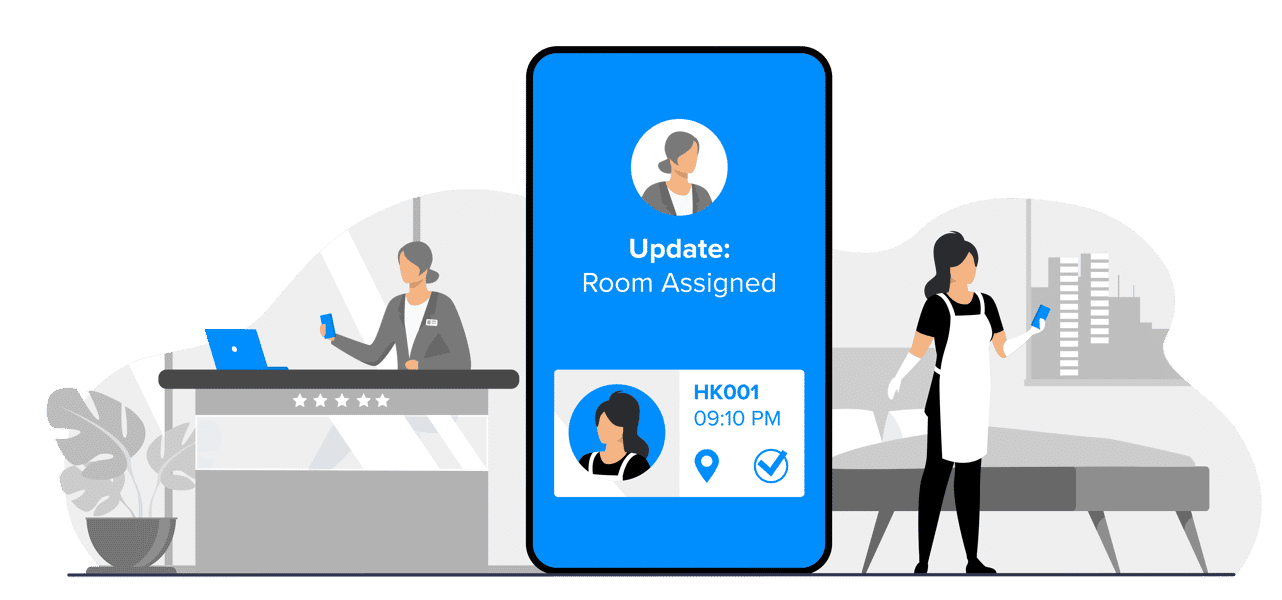 Easier control, better performance
The innovative solutions of the SabeeApp Housekeeping App facilitate the work of supervisor significantly, making it much more effective. How can you benefit?
communicate transparently and effectively with team members
make newcomer training and checks easier with a built-in checklist
create daily room reports and updates automatically
assign rooms seamlessly to housekeeping
send notifications to cleaners' smartphones in the case of a request or problem
update room status in real - time
measure the work of housekeeping staff
SabeeApp Housekeeping
Focus on what really matters, and let the Housekeeping App deal with administration.
The Housekeeping App saves significant time for cleaning staff while speeding up communication, increasing efficiency and guest satisfaction.
Instant notification on teams member's devices
Instant notification
Automatic report Generation
Auto reports
One click room status update
Realtime room status
Your housekeeping team's favourite member
Digital Worksheets
Instead of manually created daily worksheets, our application allows supervisors to save a lot of time by easily & quickly assigning rooms to housekeepers.
The digital worksheets are constantly updated throughout the day so everyone gets real time information about room statuses.
Daily Tasks
Instead of long meetings and unnecessary waiting, the team can get to work right after their rota starts. All room-related and daily tasks can be assigned directly from the Housekeeping App to the person in charge.
The status of rooms can be constantly monitored and updated in real time.
Room Status Updates
The Housekeeping App ensures that room status information is always up-to-date and accessible for everyone.
Housekeepers can immediately update the room status when they are ready, and the receptionist can check it at any time in SabeeApp PMS.
Maids' Job
The checklist feature makes the work of maids' easier and smoother. The app guides them through the cleaning process step-by-step, so supervisors can be assured that everything will be completed on time and meet the highest hygiene standards.
Quality Control
If a room has been cleaned properly, all the supervisor has to do is set the status to clean with a simple click. If it hasn't been cleaned to the supervisor's satisfaction, an instant notification can be sent through the app to the cleaner's phone, describing what the problem is.
The room status is automatically updated in the PMS system and guests can also be notified via the GuestAdvisor application when their room is clean.
Minibar Refill
The minibar refill is one of the latest innovative features in the Housekeeping App. The cleaning agent in charge of the minibar can charge the refilled goods directly to the guest's folio.
This can save valuable time and energy, and can also help to prevent guests leaving the hotel without paying for their minibar consumption.
Other Tasks
With SabeeApp Housekeeping App, the cleaning team can check and report everything in real time.
Not only written but also photographic evidence can be attached to each reported case for later investigation, and to avoid misunderstandings.
How does the Housekeeping App work in practice?
Are you interested?
Get SabeeApp Housekeeping App to support your staff and benefit from its innovative features. Book a free consultation with our colleague and learn more about SabeeApp's Smart Solutions.