No one has ever said, "Hey, I want to be kept waiting in a 30-minute queue in order to pay for services. And while you're at it, could you get my extras mixed up with someone else's?" And yet…
Hotels hit bottlenecks, and possibly the toughest pinch point is when guests are leaving, often in the morning rush. Everyone wants to settle up, or maybe query their bill. Oh, and get a taxi booked, and some assistance with the luggage would be great too. For days the guest has been enjoying the high levels of quality hospitality that you and your staff have provided. You have enhanced your reputation and it's all good. Until now.

A smooth and effective hotel check out process isn't a nice-to-have, it's a must.
Why smooth check out is important
When a guest arrives at a hotel, they rightly expect a seamless experience. In recent years hotel PMS systems, coupled with OTA sites, and online booking have created expectations that are met, and exceeded.
Tech savvy guests know that it's possible to register their pre-payment details and a range of preferences well before entering a hotel. With keyless solutions, they can even go straight to their room. The same sort of user friendliness has to be true of check out, right? Of course it is possible, but some hoteliers regard the end of a guest's stay as literally that: the end.
In fact the end of stay can be the start of a whole new relationship. It's the chance to create repeat business, and encourage great reviews and recommendations. A guest who departs the hotel, untroubled by a clumsy check out procedure, feels good about their stay overall.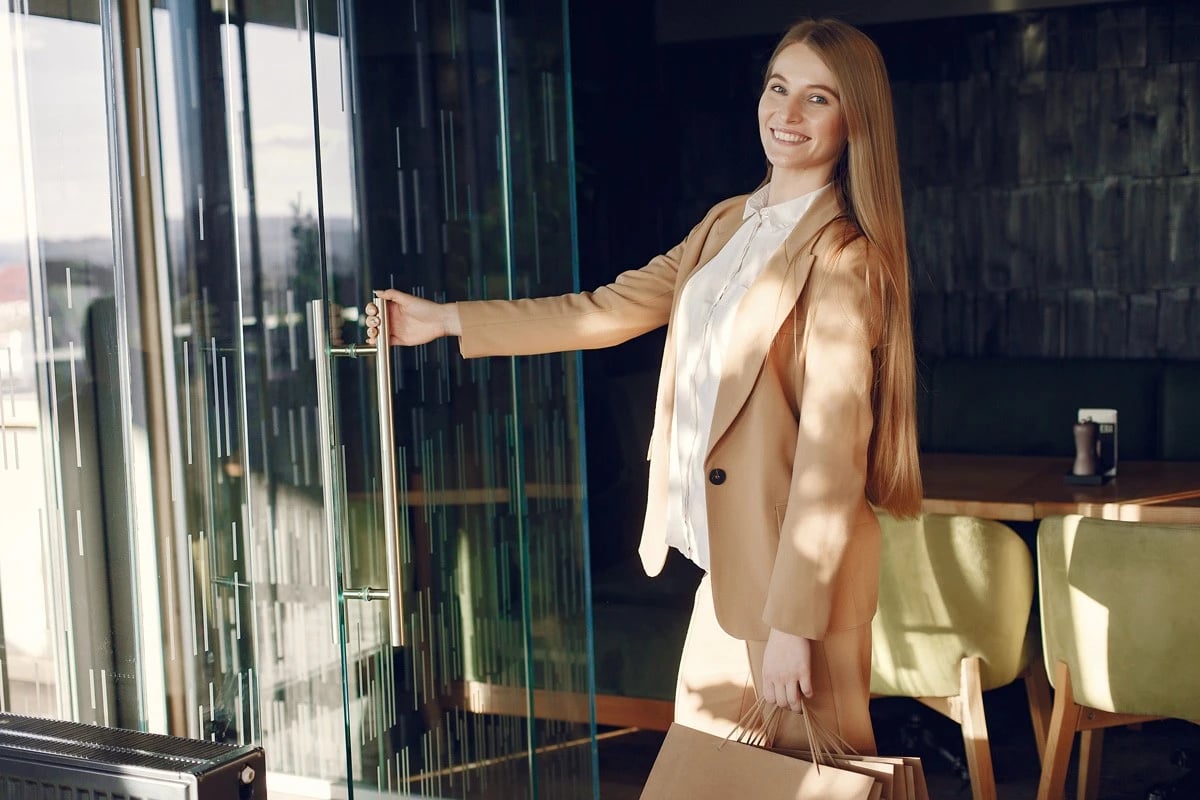 The 'usual' check out process
Compare and contrast to the sour feelings a guest may have if their departure has been mishandled by harassed, too-busy front desk staff. The guest may be under time pressure, but even once they are being attended to at the reception, there are a whole lot of microsteps still to be negotiated.
Name, room number, key handover, print-out of bill, possible querying of bill and adjustment, payment method selected, payment made (if the internet is not too congested), invoice printed, probably with stapled on receipt and most likely slipped into an unnecessary hotel envelope.
If the receptionist is well-versed in marketing, they may now engage the guest with suggestions for future stays in sister hotels, and although each of these actions take only fractions of minutes, it all adds up. Even when the guest has left the desk, all business done, the next guest may not get attention immediately. Staff have to file documents, alert housekeeping, or ensure that the taxi is really on its way.
Smart hoteliers therefore realise that optimising the check out process is as important as every other step on the guest journey.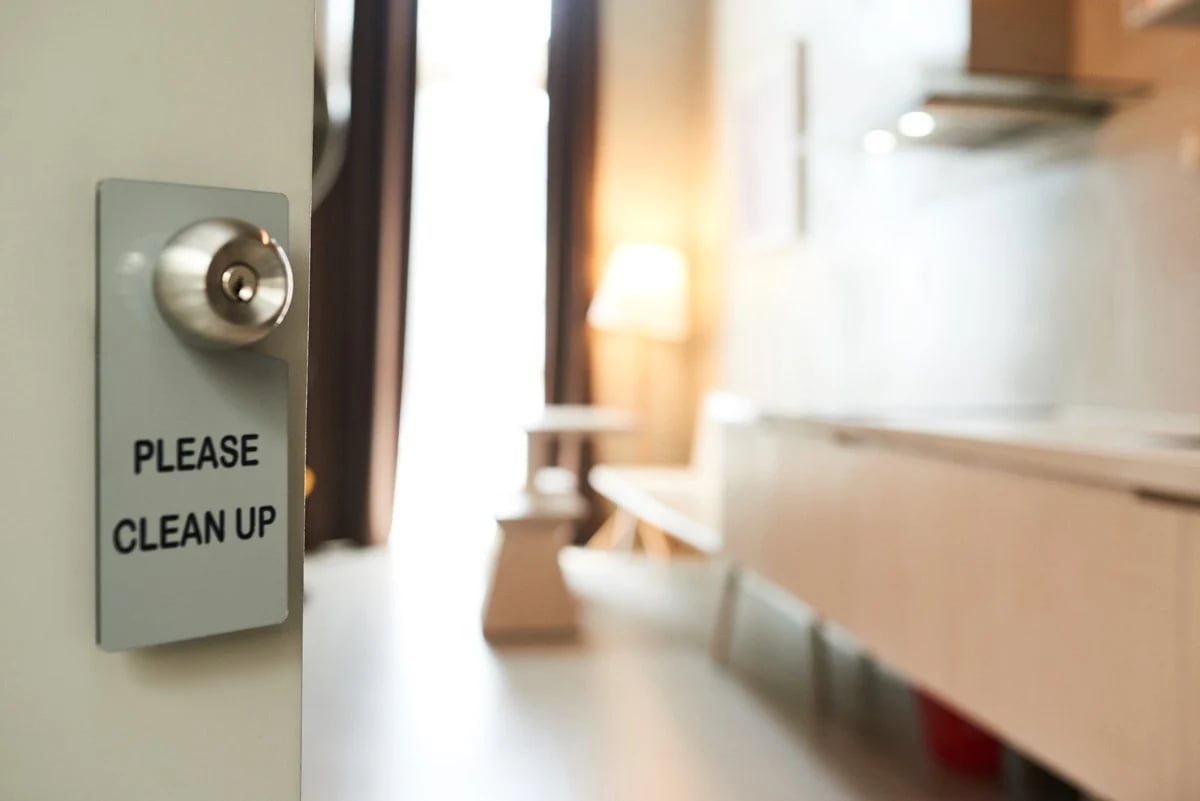 How to optimise the checkout process
'Smooth and seamless' should be the watchwords, and that's very achievable when a modern Property Management System is used. Everything that must be achieved at front desk check out can be done by leveraging technology, conveniently at the guest's time of choosing. This also frees up hotel staff to be more client facing: instead of that familiar scene of looking at a screen for most of the check out process, receptionists can interact in a human way. That's what guests will remember.
Optimise departure
Guests do not always want to leave at the time prescribed by the hotel. Some need to get away in the early hours, when perhaps only night staff are available. Other guests might decide that a late check-out would better suit their travel plans. For instance, in GuestAdvisor, check out times can be registered by the guest the day before leaving. Also, this is also beneficial for the hotel which can adjust housekeeping and other staffing schedules around this.
Optimise hotel payment
Online payment is simple and quick. It's now how most people conduct their transactions, and if they booked online, then for sure they should be able to check out online. Payment details are already registered, and an app such as GuestAdvisor will have tracked all extras during the guest's stay. It will very soon be a simple matter for the guest to settle up because all the details are itemised in the hotel payment system.
Optimise leaving the room
There are numerous 'touchfree' and keyless solutions now available where guests can access their rooms - and depart - without needing to physically collect or hand back keys. Who wants to stand in a queue just to give a room key back?
Optimise the onward journey
Every guest is going somewhere else when they leave your hotel. They may need a taxi, an airport bus, or to pay for parking. They should be helped all the way by the efficiency of the check out process so that their onward travel is hassle free.
Optimise your marketing
Having a personalised mobile connection with the guest provides opportunities to find out what they thought about your services, through an online survey. No-one wants to fill in a paper questionnaire at the front desk, but most people are happy to do that from their mobile device - for example when they're on a bus to the airport.
Smart tech also allows the hotelier to send a personalised thank you note to the guest, or offer coupons for future stays. It's all about making the guest feel valued, and staying connected to them.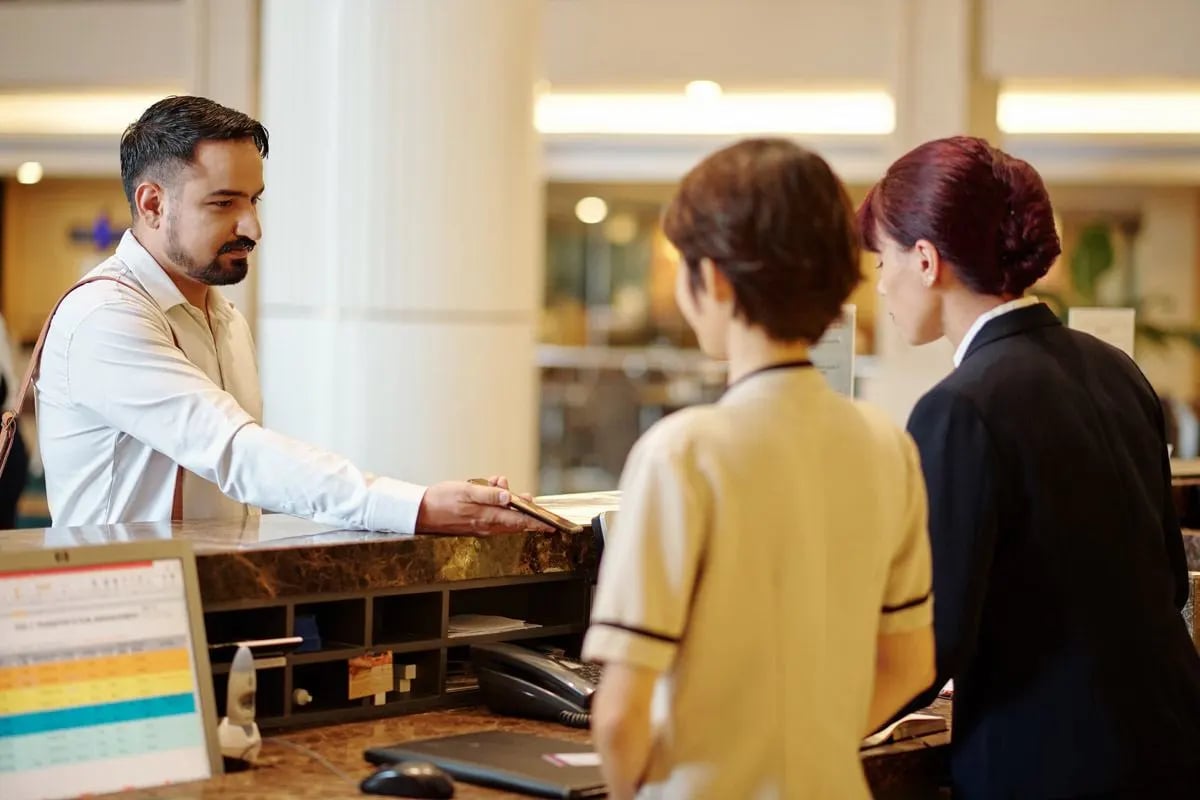 How SabeeApp can help optimise the check out process
SabeeApp is a powerful all-in-one hotel PMS, which includes the GuestAdvisor tool among the SabeeApp Smart Solutions bundle. GuestAdvisor enables everything we've mentioned so far when it comes to must-haves for smooth check out.
Guests can conveniently set their desired check out times, enabling better response from the hotel in terms of staffing and housekeeping functions.
Hotel

online payment

can be made direct to the system, using a variety of methods, including Applepay and Googlepay, without hotel staff being involved.
Frustrating queueing and time wasting is avoided - for everyone.
Staff are freer to engage meaningfully with departing guests, making for a good impression going forward.
Using GuestAdvisor, the hotel can leave personalised messages thanking the guest for staying there, and also offering coupons for future stays.
Valuable information about how a guest feels about their stay can also be gathered through an online survey. In fact, SabeeApp's

Guest Advisor

makes it possible for guests to provide feedback at any time during their stay, within 30 minutes of arrival.
Management can respond with informed decisions, based on the feedback received.
You can easily send automated emails after check out from the PMS software helping enhance the hotel's reputation.
Hotel check out bottlenecks should never happen, and now for sure they don't have to. Many guests know what can be achieved through technology, and the hotel industry is catching up, rapidly. Super efficient Property Management Systems, including SabeeApp and its suite of Smart Solutions, provide an end to check out frustration and time wasting for everyone, and provide the competitive edge in a crowded market.
Book a free demo with us to see how effective check out procedures can become - along with every other aspect of our innovative automation for modern hoteliers.