Last week's article showed how the housekeeping app could have simplified the operations of one of the hotels I have used to manage. This week it is time to do the same for the Front Office Manager and GuestAdvisor. So let's see how they can be your partner in providing an exceptional guest experience.
Front Office & GuestAdvisor App in practice
1. step: Booking & confirmation
Without SabeeApp's Smart Solutions: In the case of traditional hotel operation, each booking is followed by a series of tasks. The first is to send a confirmation email to the guest with all the relevant information: payment and check-in process, a list of services offered by the hotel, information on vaccinations and other epidemiological regulations, and so on.

It is very important for the guest to know about these, but contacting them by e-mail is not the most effective way. E-mails can get lost in a packed inbox, end up in the SPAM folder, or are simply being ignored.


With SabeeApp's Smart Solutions: We provide a comprehensive solution for this too. When a reservation arrives to your SabeeApp PMS, you can send a link to your guests through which they can download the GuestAdvisor. Once downloaded, the process is completely automatic and all important information is transferred via notifications to the guests' smartphones. Notifications via the app will almost certainly be viewed by them, so all you have to do is relax because you can be sure that

they will receive all the important information

that you want to share with them.
The next step after the confirmation is sent is to verify that the credit or debit card provided at the time of booking has the available funds to cover the payment. This is typically a time consuming process as you will need to manually check the card details from booking to booking to charge them depending on their payment terms and deadlines.


SabeeApp's automated payment solution, SabeePay, can save you hours. The system offers

the possibility to charge the cards with just one click

. With SabeePay, you can avoid errors with manual data entry and your rooms to be unnecessarily closed out in the online channels due to invalid bookings.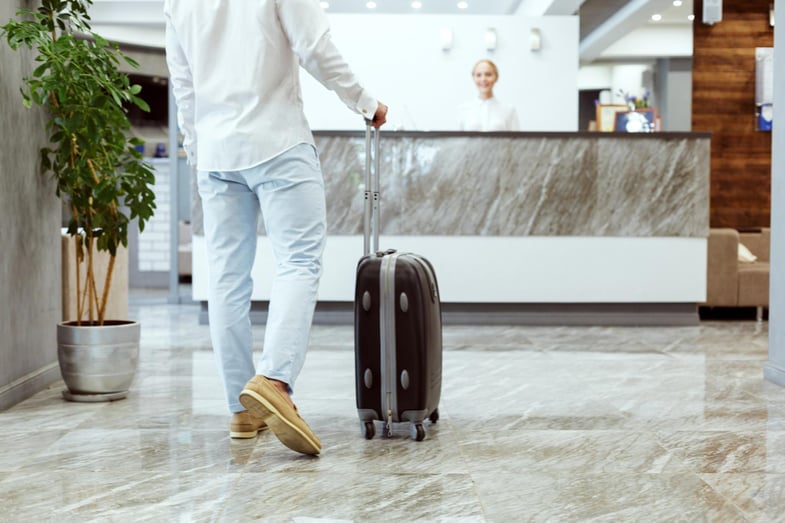 Most guests arrive at the hotel without sending their personal information in advance. This means that a lengthy administrative procedure awaits them at reception before they can occupy their rooms. At best, the property has some kind of ID scanner, but in most cases it's just a pen and a long registration sheet. The last thing they wish for right after they arrive.


SabeeApp's mobile solutions shorten or even eliminate this annoying process,

making check-in easier for both receptionists and guests

. You can read more about our

guest authentication solution

in a previous article, but here's a brief information about it:

i. Once your guests download the GuestAdvisor, they can check in online before arrival and even

scan their IDs or passports

using their phone. All data is automatically transferred into your property's SabeeApp PMS, so guests only have to identify themselves and pick up the key at reception upon arrival.

You can take the process one step further with Assa Abloy or Nuki smart locks, which we have integrated with SabeeApp systems. Thanks to the smart locks, guests can open and close their room with their phone through the GuestAdvisor without using a key card or physical key. This can be a great solution as well, if your accommodation does not have a 24-hour reception service.

ii. We've got you covered if for some reason a guest decides not to use the online check-in option and does not scan their documents. In this case, the ID Scanner built into the

new Front Office Manager application will help the receptionist and scan the guest document

in a second. If you want to use an additional device that makes check in even faster, place a tablet at your front desk area and let our GuestAdvisor Kiosk provide you with outstanding service. Guests can proceed with the check-in, through a tablet easily without having to queue at the front desk.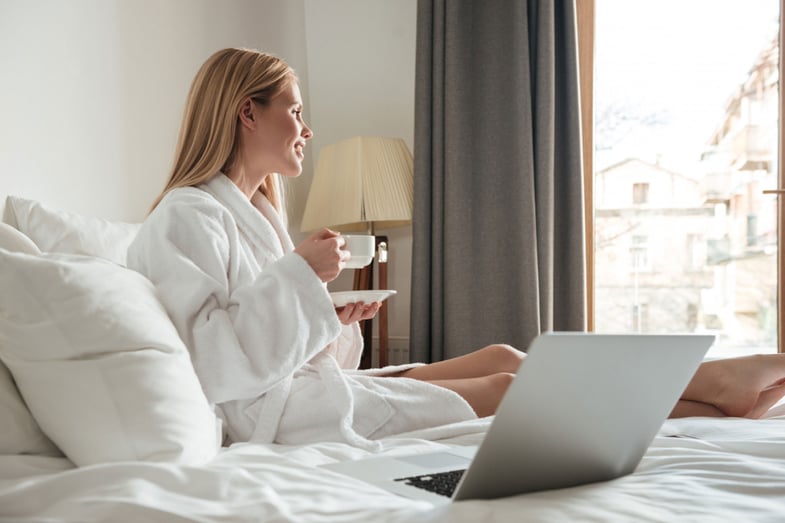 Good hospitality does not end with providing guests a nice, clean room. Fortunately, many accommodations have recognized that it is worth asking guests for feedback right after arrival and at the right moments during their stay. However, these right moments are not so easy to identify. Besides that they might not want to confront the hotel staff and make a face-to-face complaint on the spot if they are not satisfied with something. In this way, however, the opportunity is often lost to correct the mistake and compensate the guest who leaves dissatisfied as a result.

It's not only the feedback, but ordering services and adding them to a guest's folio can be difficult in some cases. For example, let's say a guest would like to book a massage but the line at the front desk is long, then they have to wait for the receptionist to call the other department, to check the availability, make a reservation, and then to add the service fee on their folio. This is for sure not going to make the guest happy.


The GuestAdvisor provides a great solution to this situation as well. It automatically requests feedback from guests right after check-in. They can use their phone to respond in a matter of moments. If the feedback comes back negative, you can take immediate action to correct the problem. These feedbacks can be reviewed later and used if a change in processes is required.

The GuestAdvisor also provides a great opportunity for your guests to get to know all the services of your accommodation and to book them with two clicks if they wish. All products and services purchased are automatically added to the room bill, saving the reception time.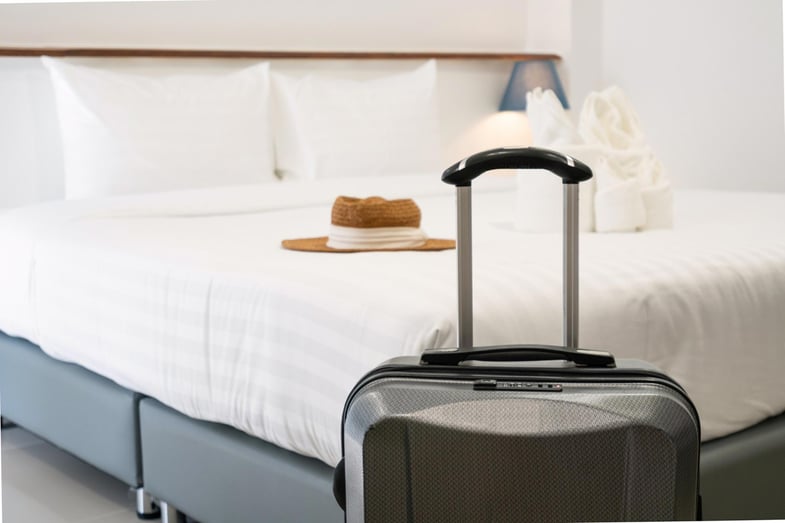 All good things come to an end once, it is no different with a hotel stay. Many people underestimate that check-out is just as important a part of the guest experience as anything else during their stay. As great as it felt to be in the hotel, if the check-out was problematic and stressful, the guest certainly won't be happy overall. Long queue at reception, slow systems, erratic payment process. These are just a few examples that have a negative effect on a guest's experience during check out.


SabeeApp supports you with the check-out process at more than one place. The Kiosk solution already mentioned above is one of these. Just like check-in, check-out can be done quickly and smoothly through a tablet and a user-friendly app provided by SabeeApp. The other option is the GuestAdvisor

, which in conjunction with the soon-to-be-launched

SabeePay payment solution

, allow

s guests to close their account and pay their invoice seamlessly. And the receptionist? Well his only job is to say politely goodbye and wish them a good trip.

Final words
We are all very thrilled at SabeeApp, as the launch of our new products brings our automated hotel vision one step closer to reality. Stay tuned because this is only the beginning of the really exciting new developments planned for 2022.