Going the extra mile
In October some of the SabeeApp team exhibited and networked at the Independent Hotel Show in London. They were also on hand to present a very special SabeeApp sponsored award at the Boutique Hotelier Awards, in recognition of hotel colleagues who 'go the extra mile' in their work.
SabeeApp at the Independent Hotel Show
At the beginning of October, independent hoteliers and hotel service providers came together in London's Olympia exhibition complex for the Independent Hotel Show 2022. The event included 28 seminars and workshops, over 200 supplier stands, as well as an Innovation stage, a Hotel Vision stage, and a Social Business space.
The SabeeApp Team was there to network with the UK's unique independent hotel community, and to demonstrate the range of solutions available through the SabeeApp suite of products. These include PMS, Booking Engine and Channel Manager, plus add-ons such as a payment gateway, and Smart Solutions mobile applications. In other words, essential tools to promote hotel efficiency, and enhance guest experience.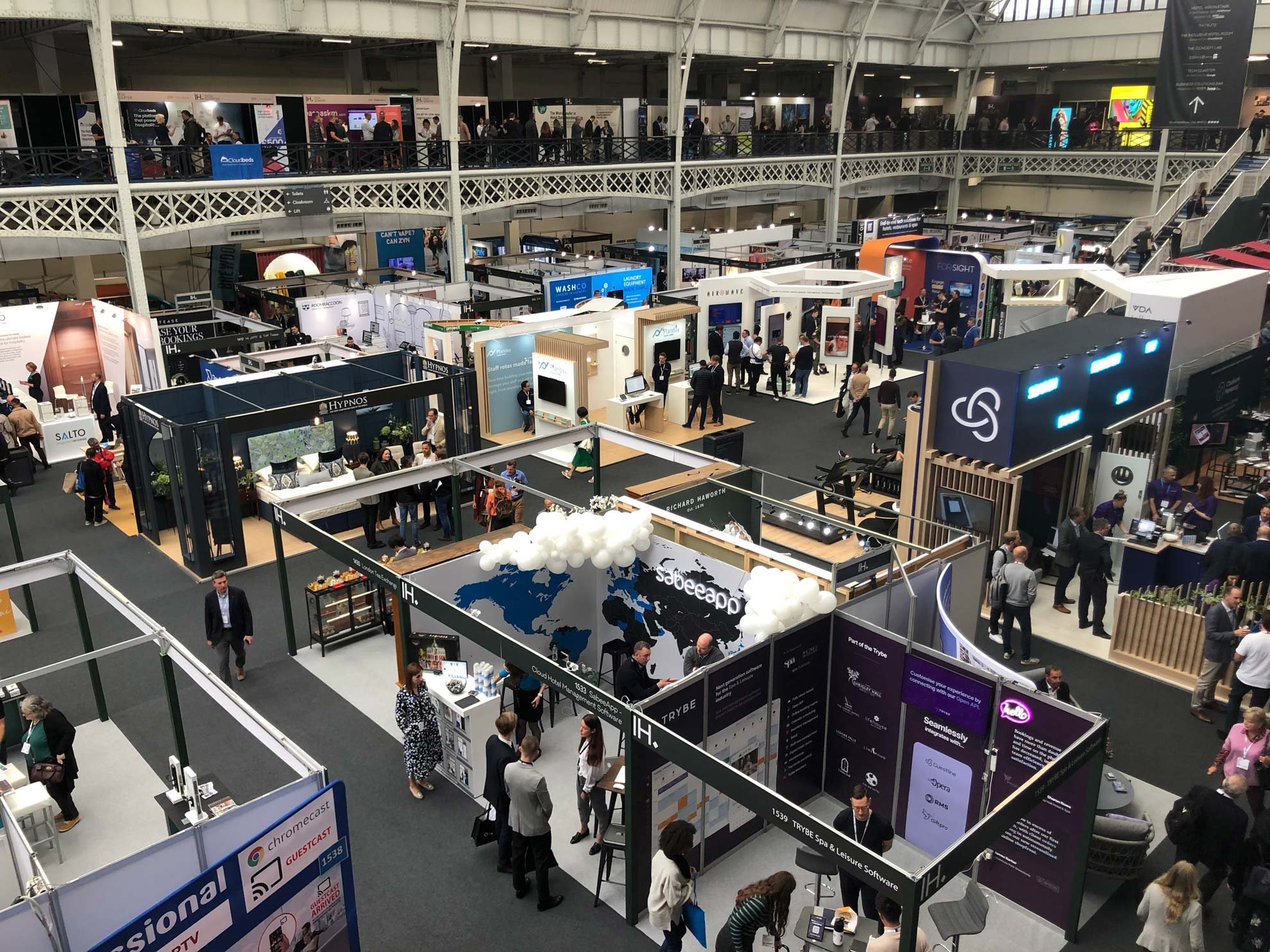 Above and beyond
But SabeeApp wasn't in London just to make new business contacts - on the first night of the Show, there was also a glittering awards ceremony to attend at the prestigious Chelsea Harbour Hotel. Fifteen category winners of the Boutique Hotelier Awards 2022 were announced, with SabeeApp being sponsor of the 'Unsung Hero Award'. This accolade recognises individuals who go 'above and beyond' their everyday role, providing that unasked-for extra which can turn a guest stay into something outstanding. An Unsung Hero gives an extra push to the success of their hotel, and in a hotly contested category, from a shortlist of five, the SabeeApp winner was Katie Niland, Sales Director at The Belfry Hotel & Resort in Sutton Coldfield, England.
The Belfry is a renowned golfing venue and Spa hotel, which was sold in 2021. Katie's contribution was recognised in leading the commercial strategy for the sale, and inspiring the team performance to help the business hit new heights. It's a tribute to everyone involved that in very difficult trading conditions, there are Unsung Heroes such as Katie who, in the words of Eamonn Crowe, Editor of Boutique Hotelier, "Have excelled at their jobs and highlighted the opportunities available to UK hotels amid this fast-changing landscape."
A resort-wide survey also saw the Belfry team gain an impressive 87% engagement score, 5% higher than the industry benchmark, and 7% higher than the hotel's own target.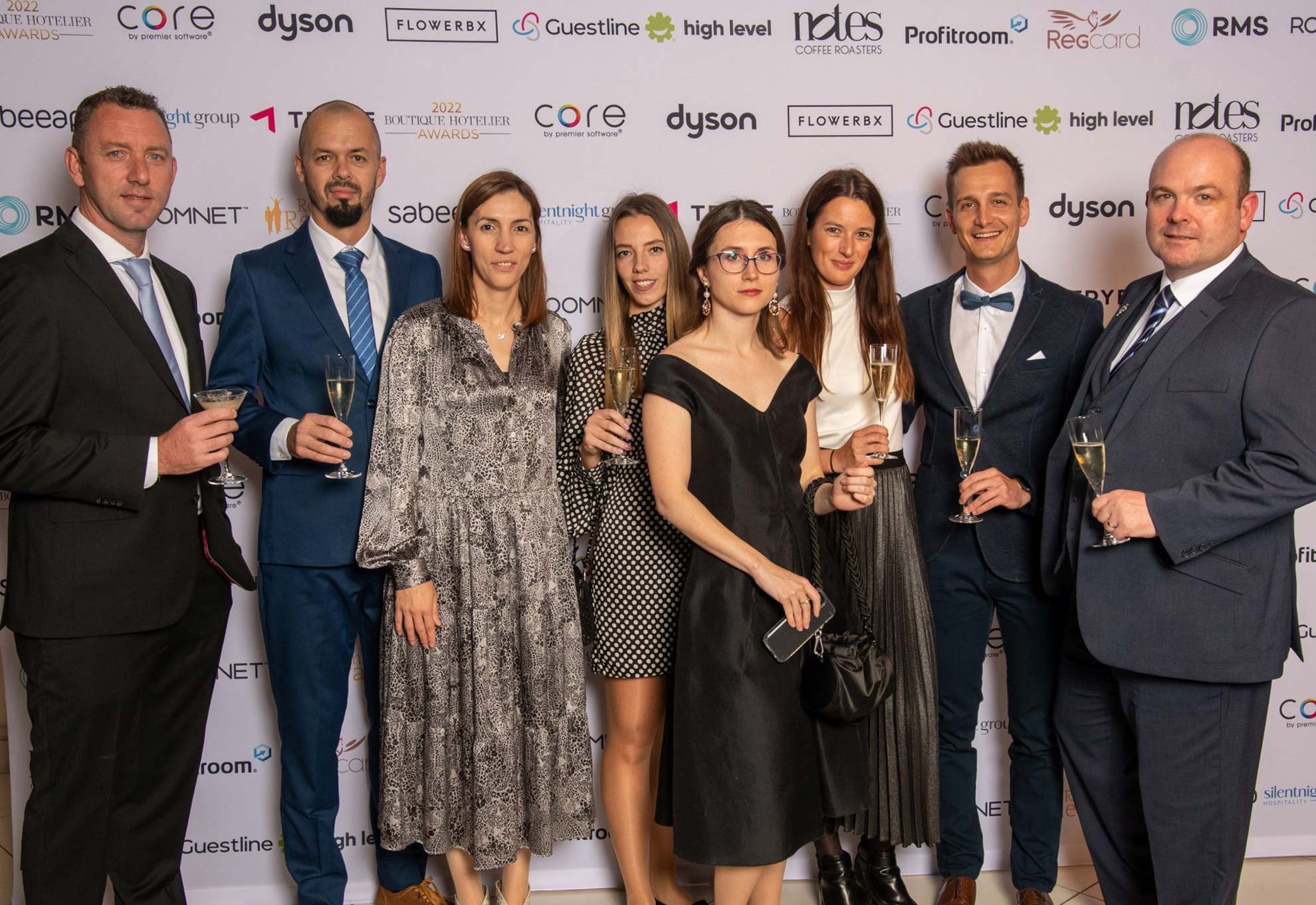 Recognising special achievements
In front of an audience of more than three hundred top UK hoteliers, the Unsung Hero award was presented by SabeeApp's Business Development Manager, Kenneth Arnott, who said,
"We are proud to be associated with the Boutique Hotelier Awards, and to recognise the special achievements of the five finalists in the Unsung Hero category. In presenting the award to Katie we celebrate her success, and that of her whole team. SabeeApp is dedicated to supporting hotel and hospitality businesses, and we are delighted to acknowledge extremely reliable people who are ultimately critical and essential cogs in the operation of their hotels."
Rather like SabeeApp in fact. Congratulations to Katie Niland and all the winners at a very special night in London - we appreciate the work they do day-in, day-out in the hotel and hospitality industry!