We have already covered how technology could help the hotel industry. We have also given you a sneak peek on one of our upcoming developments. In this week's article we would like to explore the topic of mobile solutions and look at how it is revolutionizing hospitality.
Why mobile solutions are important?
1. Mobile revolution & COVID-19
Even though it had been clear for years that we live in a mobile first world, hoteliers remained concerned that the service quality would suffer if it were offered as a mobile solution, taking something away from a great experience.


COVID-19 however has shattered this perception and has accelerated the transformation process in some areas. Safety has a high priority in welcoming back guests, and as part of these measures hoteliers now should offer mobile apps – from mobile check-in to digital key, payment, and communication. Hotel applications could play a key role in reducing touchpoints and offering a safe tool to handle guest requests and to provide an easy access to all the information the clients might need.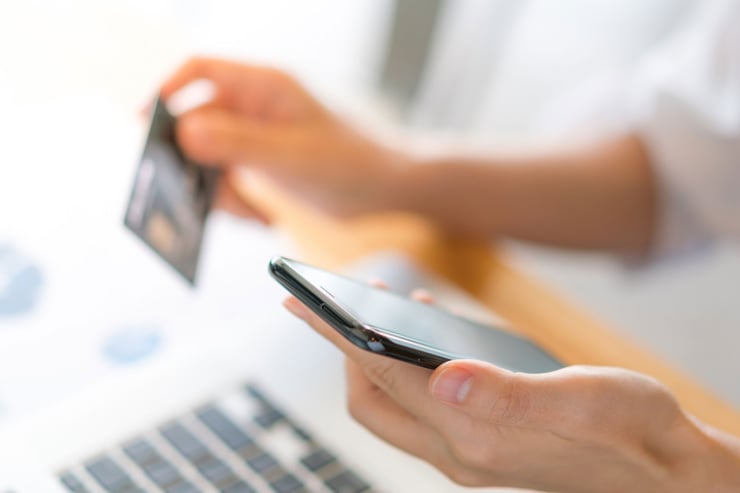 2. You can achieve more with less
You can improve staff efficiency with apps that give self-service options for your clients. Tasks that currently may need to be completed manually by your staff – booking restaurants, taxis, or sight-seeing trips could be handled through an app. There are more and more guests who want, and even prefer to use their devices to organize their hotel experience. This can mean fewer interaction points with your staff, giving you the opportunity to better allocate labour to other areas of your operation.


When your customers use your hotel's app, you can gather all sorts of data, which can help you make more informed decisions where resources need to be allocated. You can have a clear picture which services are the most frequently requested ones, and with all the data collected from the mobile app you can improve the efficiency of your operations.

3. Helps you stand out
Hospitality mobile solutions, if used well, can improve the guest experience significantly – by skipping front desk lines, offering a quick and easy to use communication channel and being at their disposal 24 digitally. This can reflect on your online reputation as well.


Beyond the enhanced convenience, it's important to note that the utilization of mobile phones can provide hoteliers with an amount of data that was previously not imaginable. This information (type of travel, purchase history and more) when applied intelligently, can as well transform the guest experience. If you understand the "why", it gives you the possibility to craft extensive client profiles. Giving a more personalised experience, and finding them with better, more tailored offers, will provide not only a better revenue opportunity, but in many cases inspire long term loyalty.
What do customers want (and hotels falls short)?
A 2018 Customer Engagement Study surveyed guests' expectations for general reservations management reservations via a mobile device. The survey has found that the hotel industry has yet to adopt many of the already available mobile potential, such as mobile payments and keyless entry. It is also interesting to see a larger picture from mobile expectations that guests might have when staying in a hotel, and the offering of the hotels. Although there are some areas like room reservation and loyalty program management where hotels are caught up, there are many requirements where hotels are not meeting guest expectations.

It is also notable that only 33% of the asked hotels have implemented the possibility to offer service requests via some sort of mobile solution, but 53 % of the clients actually want it.


Mobile keys are also an area where hoteliers need to improve. Allowing clients to

open their room door with their smartphone

instead of an old school magstripe card will improve guest experience, while remaining environmentally friendly. The study shows that only 35% of surveyed accommodations have this amongst their offering, while 41% of the guests want it. For instance, Hyatt Hotels just announced the introduction of room keys in Apple Wallet in the U.S.



Finally, but probably most importantly, mobile check-in and check-out. Clients do not like standing in lines, waiting, especially after a long trip. 53% of them would rather skip the process. Good news is that 48% of the participating hotels already have a

hotel application

to check-in or are thinking about implementing it.
Are you ready?
Going mobile is our present reality. New consumer expectations influenced by mobile solutions are emerging around the world. Businesses are in rapid need of adapting to the expectations, influenced by the mobile evolution. Many clients today look for an experience that follows them throughout their entire journey. This enhanced convenience, service, and personalization is achieved through their mobile device. You therefore should ask yourself. Have you implemented the technology to capitalize on this trend? Or you rather risk being left behind?
Our team at SabeeApp is convinced that the tailored mobile experience is the future to better serve your clients. Therefore, the development of our mobile applications for both your guests and your staff are top priority.
In the first half of 2022 we are going to introduce our brand-new Front Office Manager along with our updated GuestAdvisor as a part of our Smart Solutions module. If you are interested in what these upgrades are, look at our previous article. We are also finishing our long awaited SabeePay online payment solution, which will offer a great possibility to launch mobile payments at your hotel. And finally we have upgraded our Housekeeping app, and in our next article, we will cover how this application can help you in optimizing your housekeeping operations.