In our previous article we have listed some of the areas of a hotel where smart technology can help you reduce the dependence on manual labor, and administration hurdles.
In today's blog post, we would like to give you a sneak peek to one of the developments of SabeeApp, which is going to bring our vision of a fully automated check-in experience much closer.
The good news is that thanks to a recent legislation change in the Hungarian VIZA requirements, we are allowed to digitize the check-in process in Hungary as well.
The development is going to be available for every GuestAdvisor Tool user, so you get the same benefits all over the world.
What is this exactly, what is going to be new?
According to the new legislation change, guests will have the option to read their personal data from their documents remotely, by scanning their documents themselves, and fulfilling the VIZA data registration requirement.
This enables us to release an update for our GuestAdvisor Tool, as early as 2022 January. This way your future clients will be able to scan their documents and credit cards remotely, so they have a more seamless experience when using the app.
Along with the new release of our GuestAdvisor Tool, we are launching a brand new Front Office App. This new application will be dedicated to your reception team, so they will have the same easy-to-use and hassle-free method when checking in a guest. This also means no more manually typing in data, no more human error.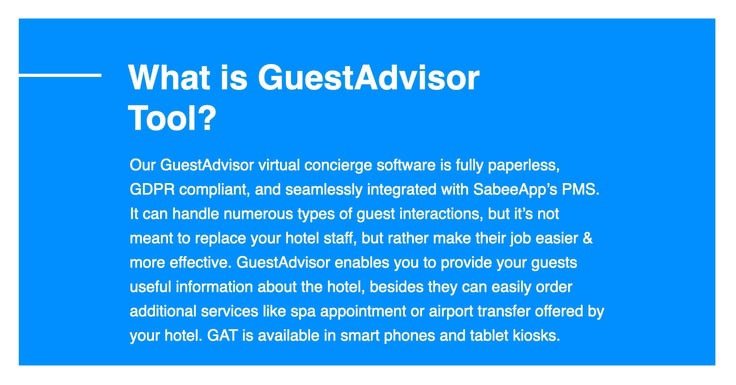 How does it work?
Thanks to our recent new partnership with Regula, we are going to use their OCR (Optical Character Recognition) MRZ (Machine Readable Zone) and RFID (Radio Frequency Identification) technologies. This will allow our app to read any type of ID, passport or driving license in the world, and directly load the results into the GuestAdvisor App, so the client can add it to their booking. The same technology will be available in the Front Office App as well, only in this case the data is loaded directly into the reservation, when processing the check-in.
Nowadays online security is a rising concern, and we are giving it extra importance. All the data processing is going to be made on the device, in real time. This means that our software is not going to take any photo from the document and not going to store any sensitive information. Once the required data is read and processed (by the guest's device), it's going to be sent to our secure servers, the same way it is done already.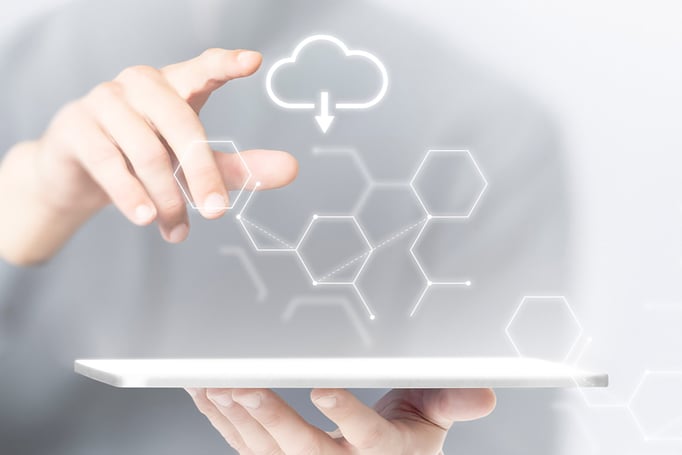 Why is it good?
For the clients, this new way of processing their online check-in, will ensure a much more sleek, easy, and fast way to introduce their check-in information. Instead of them having to manually type in their personal data, they will only need to click a button, hold their phone over the document's both sides, and everything else is going to be done by our program. All processed safe and secure, on their device.
The same holds true for the soon to be available Front Office App. Your reception will have their own dedicated program, for scanning the travel documents. Other than a smartphone, no dedicated device will be needed. Data will be scanned directly into your PMS, so you can forget about expensive 3rd party devices, and synchronization with other services.
It will also give you the hotelier the possibility to register the client's VIZA requirement before they arrive.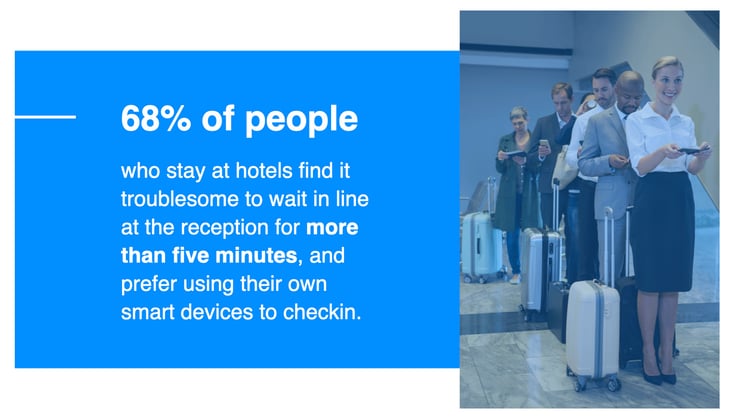 So how will a guest journey look like in the future until the point of the check-in?
When they confirm their future stay at your property, you will have the possibility to send out a link to the client to download the GuestAdvisor Tool application.


Once they have downloaded and logged in to the GuestAdvisor with their personal reservation code, they will be able to easily manage their future booking at your property.


As the check-in date is getting closer, they will be notified to perform the online check-in.


In case they proceed with the online check-in possibility, they will be asked to provide the information required for the hotel to complete all their NTAK and VIZA data sending requirements. With our new development, they will not need to manually type in their details anymore, but they will simply scan their documents, and our program will automatically register it.



If they have done the process in advance, once they arrive at the hotel, you will only need to identify the guest(s), give them their keys, and send in their already registered data to complete your VIZA requirement.
Should you be using an Assa Abloy, or Nuki

smart locking system

, you will not even need to provide physical key cards anymore. The clients can choose to simply get their digital guest key on their phone, and open their door conveniently from their GAT app.



In case they ignore the possibility of an online check-in- or the GuestAdvisor Tool all together, they will arrive at the reception without any prior data provided. Previously this meant asking for an identification document from everyone, opening a separate program to scan their documents one by one and synchronize the data to SabeeApp. With our new Front Offcie App, this will no longer be the case. Although clients will still need to provide an ID to be scanned, you can do it directly with our new program. It will directly load the data into your PMS, and you can quickly send the data to fulfill your VIZA requirements.
We would like to emphasize that even if your hotel does not have to fulfill any sort of controlled data reading requirement, you will still benefit a lot from this new development. You will not need to manually enter any client data anymore during the check-in, saving your staff valuable time.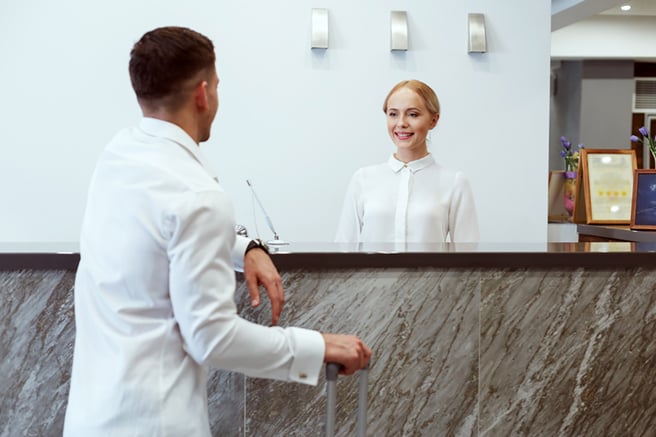 Future developments
We are working on fully automating the checking experience. Our GuestAdvisor Tool is already integrated with Assa Abloy and we are working on the possibility to eliminate the personal authentication process. This means that the clients – unless they want to – do not even need to come to your reception to check-in, bringing us one step closer to the automated hotel future we have envisioned.