Modern hoteliers face two opposing trends. Firstly, it has never been easier to reach out to potential guests by leveraging the power of technology. That's the good news, but the other side is that it's also just as easy for competitors to reach out to customers. This means that hotel marketing strategy must be more conscious and focussed than ever before. In a very crowded market, hotels have to find and maintain their own distinctive voice by developing the pro approach to hotel marketing strategy.
Strategy takes the mystery out of marketing
The hotel a guest selects for their stay may be determined by many different factors, including location, facilities, and price. But how many hoteliers really know why their hotel is chosen over the competition… or why the competition sometimes wins out? Understanding and responding to this is not such a mystery, if the hotel has a marketing strategy in place. Having a hotel marketing strategy means creating a coherent long term plan which can be consistently applied, and which can be measured against Key Performance Indicators defined within the business. By having a well-defined strategy, the hotelier can stay ahead of market trends, understand the guest journey, have a reputation management plan, and improve efficiencies and profitability.
Marketing trends in 2023
What are some of the market trends impacting hotels in 2023?
Looking at these trends shows that a well-defined marketing strategy helps your hotel stand out among competitors and gain visibility in one of the most competitive industries there is. It ensures that potential guests are aware of your property and its unique offerings. Nowadays guests have a clear idea about what they want from a hotel, and this is becoming increasingly segmented. There are seniors who are probably looking for a relaxing, luxurious experience, or 'digital nomads' who need great comms and 24/7 refreshments, or adventurers who are looking to hike and explore the area, (but return to 'civilisation' each evening). The key learning for hotels coming from all of these trends is this: You have to get to know your guest.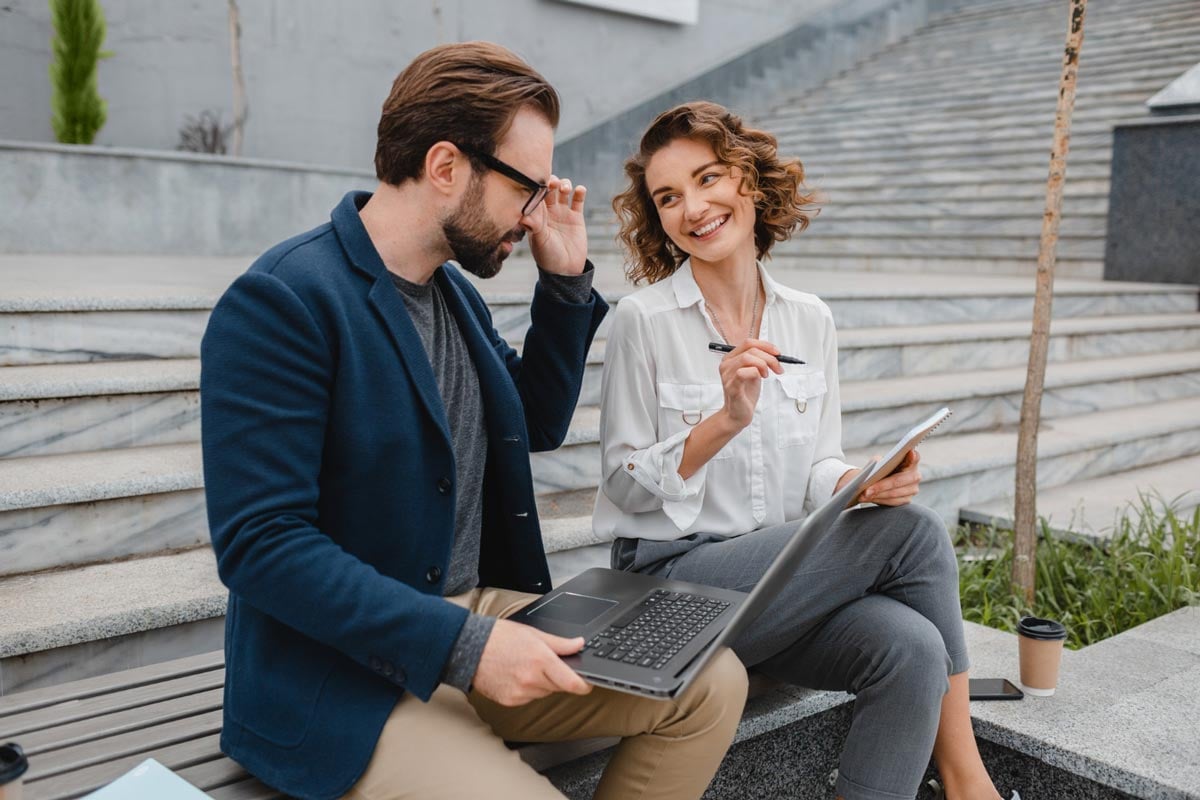 Finding your niche in the hotel industry
No hotel on earth can appeal to every guest, so don't even try with yours. If your marketing strategy is to 'speak to everyone, everywhere, about everything,' then it's not going to get you very far. The more you understand the profile of your core guest, the more you can talk directly to them, and provide services that they actually need and want. Family-oriented hotels must have games and child-friendly activities available. Senior-oriented hotels will likely be quieter and designed more for comfort. That may seem obvious, but many hoteliers try to be 'all things to all people', when the efforts of their marketing strategy would be much better employed by targeting customers.
Niche is king in all marketing - so find out who your customers are, then work to give them what they want. If a hotelier truly knows the strengths of their hotel, then they can be laser-focussed on telling their target audience about its benefits. A clear marketing strategy allows you to identify specific customer segments, such as business travellers, families, or luxury seekers. By understanding your target market, you can tailor your marketing efforts to reach the right audience and maximise occupancy.
Pro marketing for hotels
The professional approach to hotel marketing should be the same as every other area that a hotelier deals with: There has to be a plan, and that plan needs to be carried out according to defined KPIs , which can be measured on a regular basis. You wouldn't leave your cleaning and maintenance rotas to chance would you? Hotel marketing has to be just as focussed, and always subject to regular assessment: Are we achieving what we set out to do here?
Part of that is to fully understand the Guest Journey, from first contact with your hotel, to their departure… and onwards to future bookings, and recommendations to others. A guest journey can be defined by bringing in specialist marketeers for consultation, or through brainstorming with staff - it's not so hard to map out. At every point there are always options, and you need to define what will happen at each stage. For example, if a guest is searching for a hotel in the area, will they find your establishment easily, or will it be way down the SEO rankings? When they do come to your website, will your hotel look great and have brief, accurate and enticing descriptions of what you offer? Will the booking process be seamless, and the check in smooth? And so on. Define each stage of the guest journey, then over time you will be able to assess how successful your hotel is in reaching each KPI.
Online travel agents
OTAs such as TripAdvisor, Expedia, and Booking.com now account for at least half of all hotel bookings - as opposed to direct bookings made through a hotel's own website. Hotels simply cannot ignore Online Travel Agents, and indeed should view them as powerful allies in being able to market themselves. That means becoming really familiar with the style and rules of the OTAs, and ensuring that they are 'fed' with up to date information about your hotel. There are many great guides available for hoteliers and apartment owners to understand, and get the best out of the system, and these include the all-important subject of creating a great environment to encourage reviews.
Getting social media humming for your hotel
Guests use social media to tell their families and friends what a great time they're having during their stay at your hotel. Leastways, that's what you hope they're doing. Social media is massively important in how your hotel is seen, and how that can influence future bookings. Guests also post reviews on social media, and on the OTA sites. However if you think that guest opinions are out of your control, you're wrong! You can also post on social media.
Firstly, be proactive about what you post. Keep your posts current, interesting, and high quality in terms of great text and stunning images. Different channels have different requirements and demographics, so be prepared to tailor your messaging. It's worth the time spent on research to ensure that the appropriate 'tone' is used in your posts. For example, Instagram is a 'visual' channel, whereas Facebook is generalised, and rather more word-based. If your target market is twenty-somethings, then don't focus so much on Facebook as on Twitter (as was!), or more 'professional' apps like LinkedIn or Telegram. Customer-generated content is always great to use, with unique hashtags for hotels receiving mentions in customer stories, at the 'trendy' end of social media.
Secondly, always be responsive to the postings of guests and other commentators. This involves regularly scanning social media channels, and responding quickly and appropriately to anything that is said about your hotel, whether positive or negative. Either way, thank the reviewer and resolve to do more of the good stuff, and fix anything where you deem that criticism is justified. Never ignore people's opinions! Get your social media humming and the time and effort put in will be rewarded by greater exposure and visibility for your hotel, and increased bookings.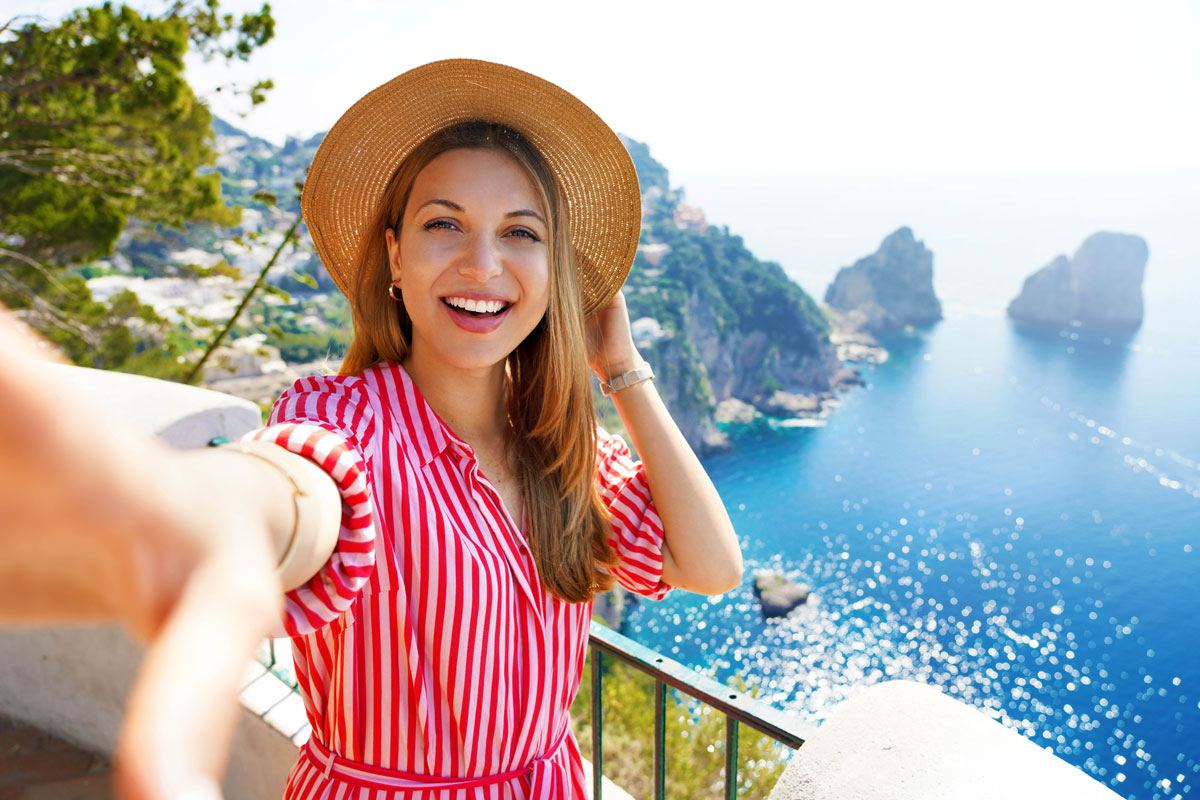 The role of travel influencers
Tied in with the subject of social media comes the role of influencers, and how they can be used in your hotel marketing campaign. Influencers in the hospitality sector are mainly travel bloggers who can have an extremely large following. At the basic level, in return for a free stay, bloggers will agree to write a generally favourable review of your hotel (but not always completely glowing - they have their own credibility to preserve!) Before engaging with them, check out the style of their blog, what their demographic is, and how many followers they have. At the other end of the scale, do whatever you can to capitalise on any 'special' or 'celeb' guests that stay with you. The Hollywood actor Tom Hanks has - for instance - around 10 million followers for his travel blog, but if he and his entourage had stayed in your hotel, we guess you'd already be leveraging the news!
Paying for content and advertisement
Influencers will sometimes expect to be paid, in order to produce content. It can be worth considering this, along with paid advertising. This can include simple solutions such as Facebook's 'boosting' of posts, or Google Ads, where there is no spending commitment and you are in control of the budget. Google has 93% of the search engine market, so using Google Ads can be beneficial for hotels. This also brings targeting benefits such as the choice of location for your ad to appear, and the chosen demographic.
Understanding SEO
Using the power of Google and other search engines requires an understanding of what their algorithms are doing. Search Engine Optimisation is the process of making your hotel stand out from all the rest by using 'keywords' which will be picked up in a search, and then help to push that search up the rankings. Remember, the higher the SEO rankings, the more likely you will be noticed by potential guests, and that they will 'click through' to your website. The skill of using keywords is to have descriptors which paint as precise a picture as possible, in as few words as possible. For example, 'Comfortable hotel ideal for hikers in the heart of the Lake District' gets straight to the core message, with the keywords 'comfortable hotel' and 'Lake District' hitting the right SEO notes.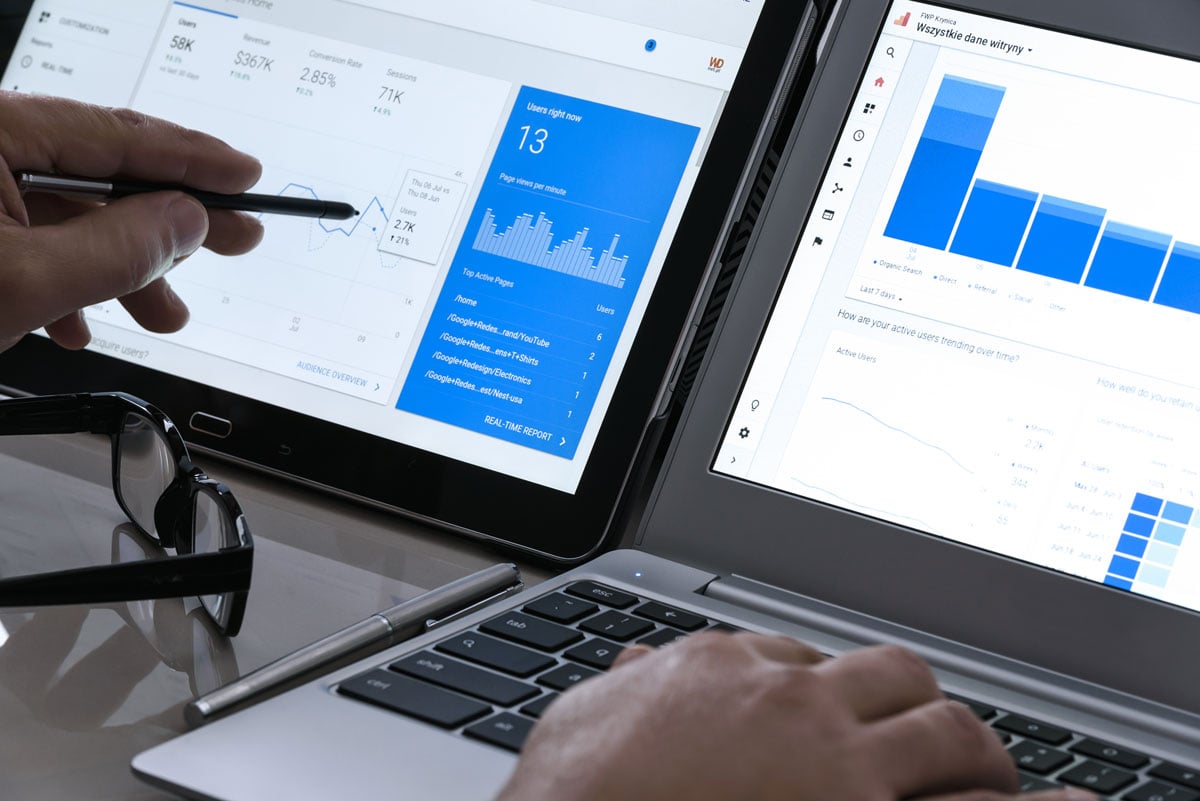 Making seasonal changes
Christmas doesn't come in the summertime (at least not in the Northern hemisphere!) - and different seasons bring many different opportunities for hotel marketing. Spring breaks, Easter holidays, New Year getaways… every month there can be something new to tell potential guests about, and make special offers. Smart hoteliers are always thinking ahead to what seasonal celebrations might attract guests, and what packages can be created around these. And it doesn't have to be only in-hotel. What's coming up in the town or city that can you can hook up with? Sporting events, exhibitions, conferences, concerts… If something is happening locally, then the hotel should be marketed to tie in with that.
It doesn't all have to be down to hotel staff to achieve this, because by forming partnerships with local businesses and tourist offices, a lot of the marketing work can be shared. Use their links and channels, and they use yours in a win-win that reaches exactly the right target audience. You spread the word about their events, and they recommend your venue as a preferred hotel. Cross-promotions are simple to achieve, rewarding, and once established can run and run, season after season. Sometimes just working smarter is enough to achieve a great deal in hotel marketing.
Keeping the dialogue flowing
The point of a hotel industry marketing strategy is to always have something to tell guests, and to be constantly listening and looking out for comments that need to be addressed. You are creating a relationship that encourages dialogue even after guests have left your hotel. For example, people appreciate a 'Thank you for staying with us' email once they have checked out. All dialogue must be in the appropriate tone, and be timely. Whether saying thanks for a great congratulatory post, or responding to criticism, it has to occur soon. Checking in on social media and OTA postings 'every so often' is not enough, because after a day the world has moved on.
So be responsive, proactive and keep that dialogue flowing! This may mean hiring the services of a professional marketing person to provide at least part time assistance, as creating and posting content is not something you can necessarily expect existing staff to undertake. But even with pro help, ensure that your staff are involved in the process, by encouraging guests to share images and experiences, and suggesting special events and offers to guests.
Hotel marketing strategy in a nutshell



A great hotel marketing strategy creates initiatives to engage with guests and build lasting relationships. You might also consider a loyalty programme, or personalised offers for future bookings, and think about launching targeted email and social media campaigns. Building strong customer relationships increases guest satisfaction, encourages repeat booking, and generates positive referrals to other potential guests.
Every hotel manager has to be a great tactician, able to re-organise staff and resources at a moment's notice to ensure the smooth running of the hotel. Having a well thought through strategy means that there is a solid plan to achieve an overall aim. This should include the following key points:
Know your guest - Brainstorm what your niche market is and concentrate on that, doing everything you can to better understand the drivers of your guests.
Create a guest journey spreadsheet or other document that clearly defines every crucial touchpoint that a guest will have with your hotel.
Set KPIs, ensuring that the points you have defined are measurable - (For example average wait time for guests to check in).
Compare your performance with what competitors are achieving. You can do this easily by monitoring social media and OTA sites to see what comments are being posted.
Make sure your own hotel's web presence is 'shiny', up to date and meets the needs and wants of your target audience. It should be high in SEO rankings, so pay attention to keywords, and use great images.
Market not just your hotel, but your location and any special features there are in the region, or special seasonal events that are happening.
Partner with other companies in the area that can produce a synergy - they may be local businesses, tourist organisations or sports and entertainment events.
Consider also partnering with influencers such as travel bloggers, either trading a free stay for a review, or as a paid piece.
Also consider extending your reach through paid advertising such as 'boosted' posts.
Remember that you are always in a dialogue with guests which must be responsive and timely. This is a relationship that can continue, even after the guest has left your hotel.
Harness the power of modern

hotel software systems

to take some of the weight off your shoulders!
Tech talk for hotel marketing strategy success
Every hotelier knows that over the last decades there have been enormous advances in technologies which make running a hotel smoother and easier. Now a new generation of hotel software enables convincing personalisation of all aspects of the guest journey. We are SabeeApp, the hotel software company with over ten years experience, exclusively in the hospitality industry. We have a deep knowledge of how to satisfy guests and hoteliers alike with innovative, efficient automation of tasks which previously soaked up staff time.
We know about hotel marketing strategy because we stand behind many major players in the travel industry, and thousands of hotels around the world. Please book a free no obligations consultation of our SabeeApp Hotel Management System, to help you achieve success.