Social media is everywhere. We use it to keep in touch with friends and share significant life events. We scan for news and opinions through social media, and of course companies use it to reach out and influence customers. Love it or hate it, social media is a vital part of any business strategy, and social media marketing for hotels is of massive importance and cannot be overlooked.
Why social media is a must for hotels
Social media exists to spread ideas and information through virtual networks. According to a 2023 report, around 60% of the global population - some 4.7 billion people - are social media users. Hotels can reach out to a very small segment of that vast audience, by careful targeting. The benefits of communicating through social media are that it helps to increase brand visibility, attract guests, and drive bookings.

Leveraging the power of social media platforms is a mostly free and highly accessible way of showing the uniqueness of your hotel, and all its best features. The reputation of a hotel is key to success, and social media is a powerful way of enhancing reputation, particularly through carefully curated feedback.
Most potential guests will know of, and use at least some of the biggest social media channels such as Facebook (leading the pack with 2.95 billion users), Instagram, Twitter or TikTok. In the hospitality sector, TripAdvisor, Airbnb and the many OTA sites offer rich opportunities to reach and grow an audience. And naturally, a smoothly functioning and attractive hotel website with good links to it is a must-have.
Creating a great hotel social media strategy
You can't communicate with everyone all the time, and you wouldn't even want to: 4.7 billion hotel guests could be a few too many! The main point to all marketing is to get as niche as possible, so that you are targeting the right people for a product or service. If a hotel is near to backpacker destinations and hiking trails, it will have a different 'vibe' to somewhere offering luxury beach vacations for retirees.
Although this may seem obvious, many hoteliers don't actually know who their guests are. This is because of a mindset that any guest is welcome, and any guest is certainly better than no guest! But think of those backpackers, or seniors on a vacation, and it's clear that they have very different needs and wants. Knowing your guests and understanding the guest journey and experience is the first step to take in creating a social media strategy.
So, some pointers towards developing a hotel social media marketing strategy include: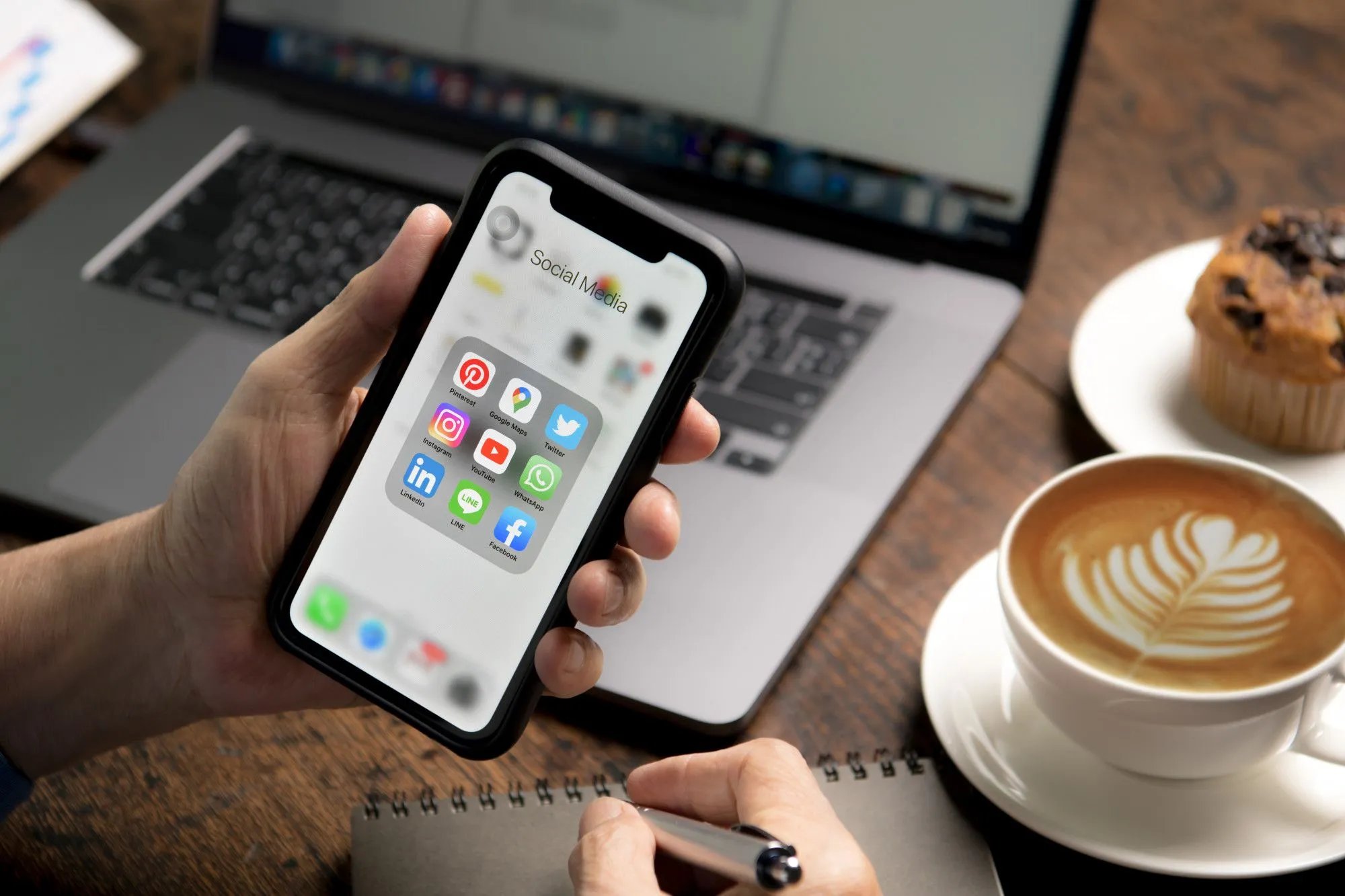 Keeping a hotel's social media current
It's easy to 'file and forget' postings on a hotel website, or on social media, but keeping information current is essential. That means refreshing images and text which reflect the season or events taking place in your area. There is always something you can communicate to potential guests: A change of menu? Info about local markets or performances? Some newly renovated rooms? Whatever it is, keep the news flowing because you are creating a dialogue with guests. The more current that is, the more people will feel that you are speaking directly to them. That converts into engagement with your business.
Increasing personalisation - a key tend for hotels
Personalisation has become a huge trend in the hospitality sector, and guests really appreciate being treated as individuals. Once they are engaging directly with the hotel, they can be responded to using their names, and discovering their likes and needs. Before that, use social media to introduce your people. Show your face through photographs, short articles, or videos. A friendly receptionist showing the welcome awaiting guests speaks volumes, or images of tempting food being prepared and served is reassuring - and it's so easy to photograph, or shoot and upload a video. You can also share fun tips about nearby locations, and top things to see and do, and creating short guides that feel personal is a powerful way of connecting to your audience.
Making hotel social media marketing a job
Hoteliers and their staff are busy people, but there must be someone who is tasked with fulfilling the strategy of social media engagement. This is a serious and powerful method of marketing, and should be treated as such. So commit at least one person to fulfilling social media tasks on a regular basis, ensuring that they understand that they are not attempting to 'talk to the whole world', but to a specific targeted demographic.
Choosing your social media channels
This can be refined over time, but decide at the outset how you want to use social media. Is it 'one size fits all' where you'll post the same photo and text across every channel? That's a time-saving approach, but then there's no differentiation. Once someone has viewed an Instagram post, they're not going to dive back into the same post on Facebook. So ring the changes as much as possible: If you are drawing attention to a special seasonal offer, then use different 'Easter' images (for example), and change the messaging slightly for each platform.
Using Google Business Profile
As well as using all the channels of social media, creating a Business Profile with Google is an important step in the marketing of your hotel. 'To Google' has long since entered the language, meaning 'to search the internet for information'. Google completely dominates the search engine market with a 91% share and 8.5 billion searches every day. It's therefore a no-brainer for any hotel wanting greater visibility to sign up with Google Business Profile. Creating a free business profile is easy, and it can then be customised with images, offers and posts, as well as having your location shown on Google Maps. While the platform is global, it is also - in effect - targeted locally, so for example, a user can request 'find me a nearby boutique hotel'... or search for a hotel on the other side of the world.
The application also enables hoteliers to include a thank you letter or other communications to guests, with a link to the hotel profile. This provides the ability to collect reviews, and enrich the hotel's standing and appearance on Google maps.
Utilising the power of different social media platforms
The pros and cons of different platforms are partly to do with reach, and with their demographics. As we've seen, Facebook has massive reach, but it is now perceived as old fashioned by younger people who tend to regard it as the place where their parents and grandparents hang out. If your hotel's niche market is Gen Z-ers and Digital Nomads, then don't expect them to pay so much attention to Facebook content, but concentrate more on TikTok and Instagram.
Every channel has different facets which can be leveraged. Instagram can feel quite personalised through the use of stories, 'reels' and even live video streaming. Guests who are more traditionally 'professional' in their outlook may well relate to LinkedIn, more of a peer-to-peer platform on which people sometimes share good impressions of events and hotels. TikTok has over a billion users and thrives on the posting of short videos. In fact 83% of people on TikTok post their own videos, so creativity and novelty are highly-prized on the platform. If you're posting on TikTok for your hotel, you better be thinking short… and a little bit quirky.
Specific travel platforms such as Airbnb Reviews or TripAdvisor are of course much more focused on the niche market hoteliers are interested in, and we'll say more about these shortly. And let's repeat that you need a staff member to become expert in what each platform offers, and to get really familiar with what is needed to 'make a splash'. Time spent on this is truly time well spent.
Social media awareness is key
This awareness of what each platform brings to the game, and how to stay proactive in the market extends to a constant monitoring of what else is happening 'out there' on social media. It's easy to fall into the belief that a social media presence for your hotel is all that's needed to attract guests and ensure success. It goes much further than that because you must develop a social media awareness.
This means being conscious of what the competition is saying about themselves, and what media they are using to say it. If there's a hotel down the road which is competing for the same niche market as yours, but is posting snappy videos to promote special offers, then you have to up your game too. Keep in the loop of trends and upcoming events that you can leverage. That means being aware of big events coming to your town, or other special occasions. It means exploring and riding the wave of whatever appears to be a new movement - for example eco tourism, or the rise in Digital Nomad Visas, now creating novel opportunities in the hospitality market.
Partner with local businesses for increased success
There's so much to do isn't there! The good news is that the smart hotelier won't attempt to do everything alone, or with just one member of staff. There are numerous partnerships that can be explored to support and strengthen a hotel's social media presence. Ally with the local tourist board, or local businesses. Have mutual arrangements with trip operators in the area, or fresh food suppliers: They feature your hotel in their online media, you feature their services and products - it's a win-win. The more alliances you build online, the more effective these can be during a guest's stay. For instance, you can point your guests in the direction of local artists and shops, or include their products in a welcome gift pack.
Top tips on social media for hotels
So let's aggregate what we've covered so far and see what top tips will lead to your hotel's increased and effective online presence: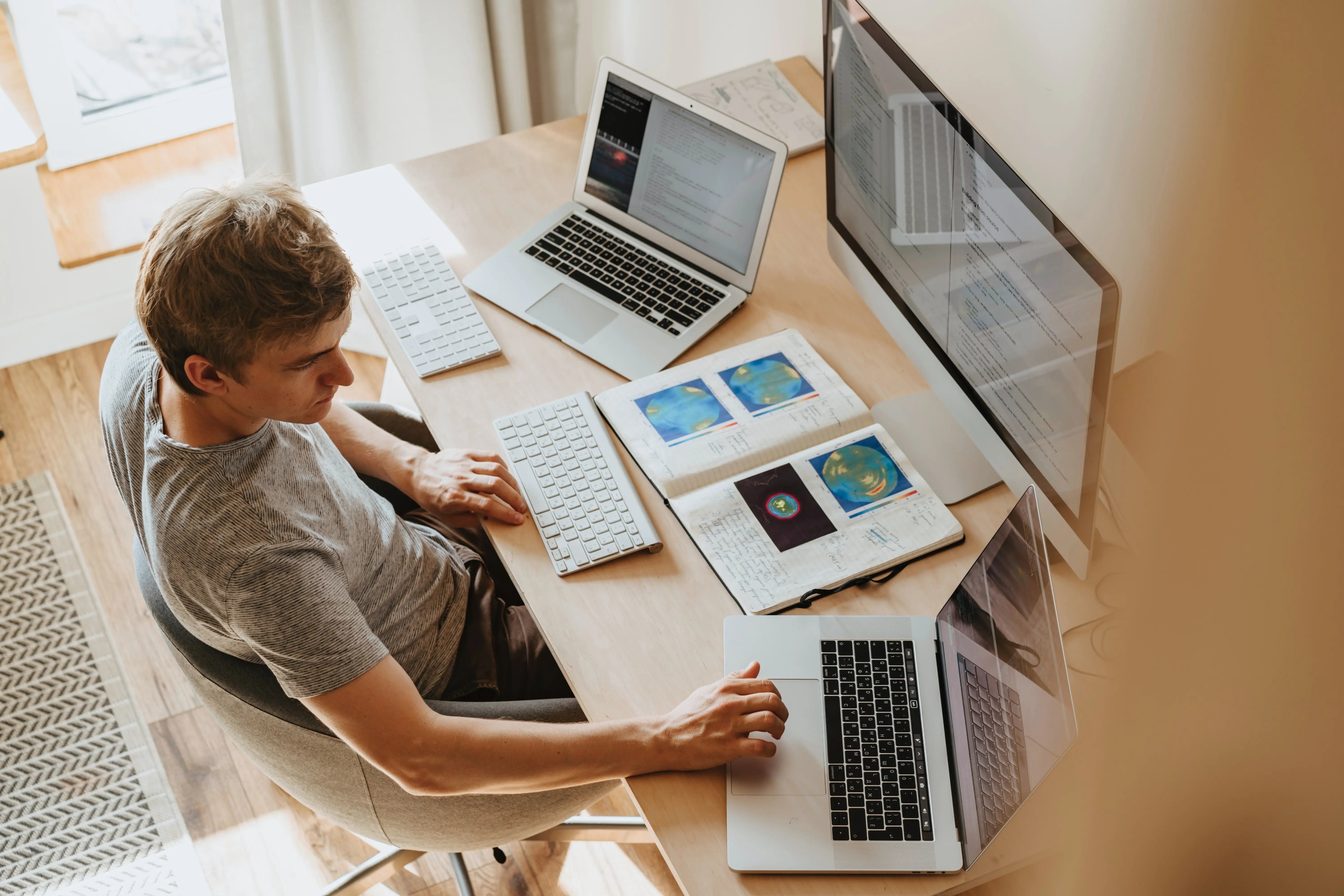 Commit to social media marketing
If thus far you have been unconvinced of the need to get into social media marketing, then now is the time to commit. That means assigning at least one staff member to seriously get to grips with the platforms, and their pros and cons. Social media marketing is too important a subject to approach 'one of these days', and one thing is very likely - your competitors are already on it.
Schedule your social media presence
A great social media presence is vital, so schedule it in the same way you plan everything else in your hotel, be it maintenance or cleaning. Use a calendar to assign key messaging and to spot upcoming special events and programmes. Seasonality is always a great peg to hang initiatives on, so communicate about special celebrations and offers, whether Christmas holidays, or a one-off such as a sporting event or concert. Be aware of what's going on 'out there', and then use that awareness to enhance your social media presence.
Personalisation through words and images
Personalisation is increasingly really important in the hospitality sector, and you are definitely in the people business. To demonstrate that guests will be treated as individuals and have their personal needs met, you need to show that your hotel is individual, and tailored to the personalised approach. Use videos and still images that show your hotel - and your staff - in a great light, and keep refreshing this material.
Show the face of your hotel, especially the aspects that are unique. Written descriptions should be fresh and enticing, and away from the 'typical blurb' often found on hotel websites. Your social media presence must be striking, and appeal to individuals, not to the 'herd'.
Work effectively with Influencers
The phenomenon of social media influencers is real, and if you can attract and work with some targeted influencers, then it can provide expanded coverage of your hotel. Check the demographic that the influencer is reaching, and whether it matches what you know of your guests. Check the influencer's style and use of words and images - does it support your own house style? Then of course ensure that the exchange of your services will match the expected return from the influencer. A useful tool for checking the reach and matching brand values of influencers is Klear, 'the number 1 Instagram Influencer Marketing platform.'
So OK, cultivate travel bloggers, but you know what? - The biggest influencers are genuine guests who have enjoyed your hotel, and are prepared to give feedback across social media. A satisfied guest is without doubt your best partner for hotel social media marketing.
The responsive and proactive keys to successful social media marketing
Social media is not just about you telling a niche market about your offering. Instead it's a dialogue, and in dialogues we all have to learn to listen. Instant opinions and reactions can be generated on social media, and on the review platforms of Airbnb, TripAdvisor and the OTAs. These must be monitored, listened to, and responded to appropriately.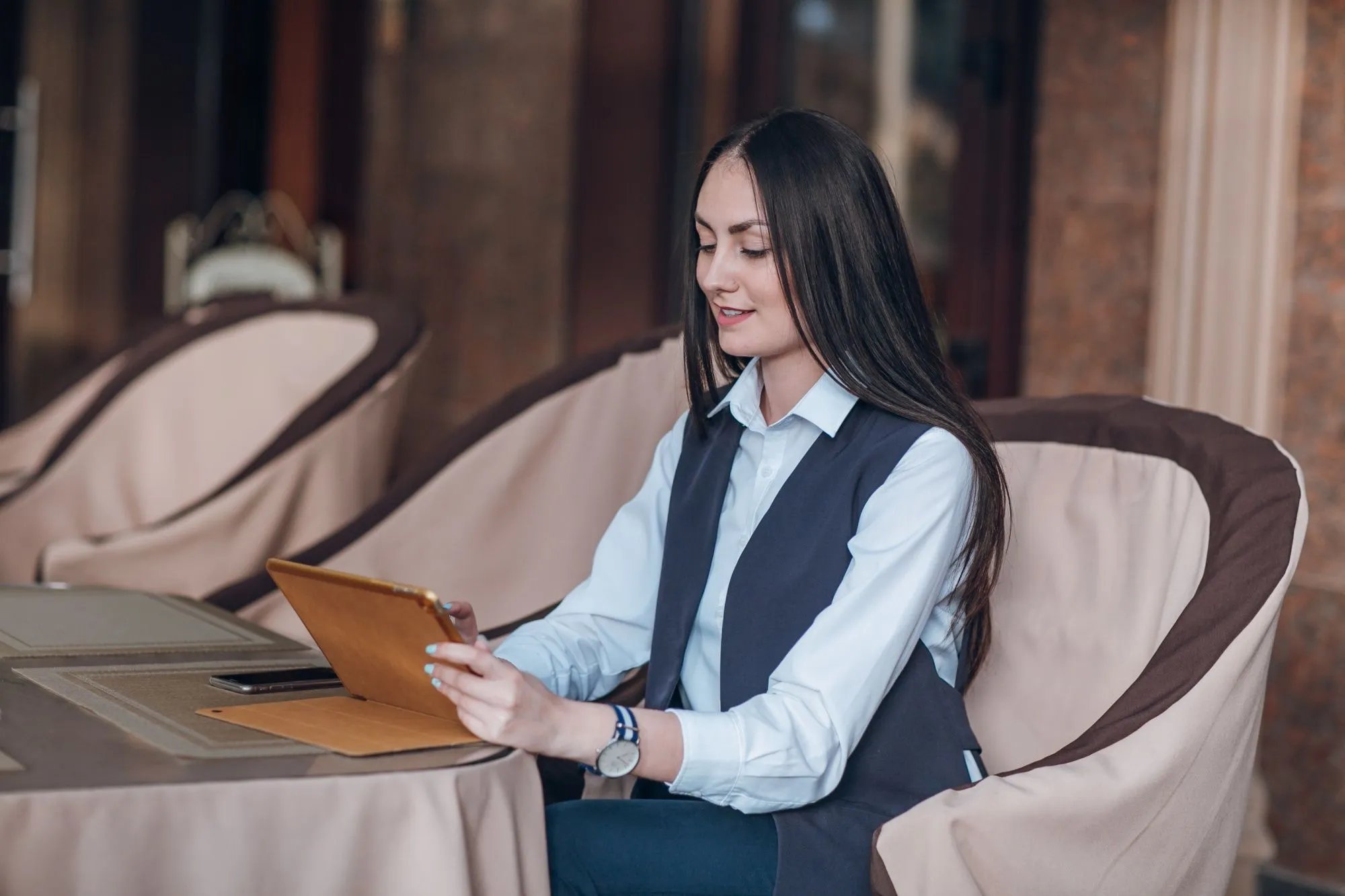 A free way to attract more guests
First off you have to commit to managing your social media marketing presence as a serious activity, and prepare for the potential uptick in business. Posting on social media regularly is a crucial part of that commitment, because the social media cycle is very swift, and today's fresh post can be tomorrow's old news. Keeping your social media presence vibrant isn't so difficult, because it's actually not so different to any other task within your hotel.
Every day the chef prepares new dishes to delight guests, ringing the changes with appropriate seasonal food, and you can think of your social media postings along these lines. It doesn't mean every posting being unique, but there must be change and novelty to create and grow your followers. Think of ways to bring people to your posts, like quizzes, games or giveaways - they don't have to be complicated, just engaging ('Tell us when you think the nearby castle was built, and when it was last occupied…' /'What are the four main ingredients of our current Chef's Special?')
Being inventive in this way is easy because, like everyone else who has ever entered the social media pool - which means nearly every one of us - it's possible to 'learn on the job', discovering what works best as you go along. Start with the general advice we are offering here, and then image-by-image, post-by-post you can increase the effectiveness of your hotel's social media marketing.
Social media is everywhere, so use it, leverage it, and benefit from it.
And what do we know about all this? Well, we are SabeeApp, innovators of the all-in-one cloud-based SabeeApp Hotel Management System, trusted by the biggest players in the travel industry. We know about communicating on social media, and we know everything about smooth guest communication before, during and after their stay. We welcome the opportunity to demo our system with a free and easy consultation, so please do get in touch.