In our last week's article, I wrote about why returning guests are extremely important to hotels: you can reach them with less time and money invested, they stay longer, spend more, and are more patient in case of a problem. All in all, their importance for your hotel is unquestionable. Continuing this line of thought this week, I am looking for answers to 'How?'. I have gathered 5 tips on how to turn a new guest into a loyal, returning guest.
However, before we dig into this topic, remember that the first step is to get to know your guests. This way you can be sure that you are using the right sales strategy for the different target groups.
1. Make sure they leave with unforgettable experiences
Your hotel may still be new today, but over time, its charm can wear off. Mistakes and problems can occur at any time. However, there is something that can offset all this: the high quality of service. Your staff members are the ones who can provide a long-lasting memorable experience for the guests, which they will remember when planning their next trip. They are in fact the ones who can make it or break it.
Therefore, this should be the first thing you check to see if you need to adjust or change. Start with the front desk. This is where the guests get their first impression from, which is known to be critical. Overwhelmed, tired staff and short, impatient responses clearly won't give a positive impression to the guests.
A friendly, happy greeting and a quick check-in is worth more than anything. Of course, this is easier to say than to make it happen. But for sure not impossible. SabeeApp's Smart Solutions, such as GuestAdvisor and Front Office Manager are here to help keep your front desk running efficiently. These smart tools take a ton of administrative tasks off the receptionists' shoulders to allow them to spend more time with the guests.
Learn more about how to win over your guests' hearts.
2. Get to know them better
Every guests' dream is a hotel where they can feel like home and where personalized services and experiences await them. Nowadays, with a huge amount of guest information available to hotels, this wish is easier to fulfil than ever. Try to gather as much information about them as possible during their stay. You can register, which room they preferred, what was their favourite item on the menu, or which wellness package they enjoyed.
You can gather a lot of useful information about your guests' preferences using the GuestAdvisor and store them in SabeeApp PMS so you and your staff can be ready for them the next time they visit. If you make good use of the information you have gathered, you can completely take your returning guests off their feet as soon as they arrive.
Of course, this is just one example of the millions of opportunities you can use to reward your guests for their loyalty. It may sound like an exaggeration, but as we covered in our article last week, returning guests are precious to your hotel. So make sure you honor their loyalty!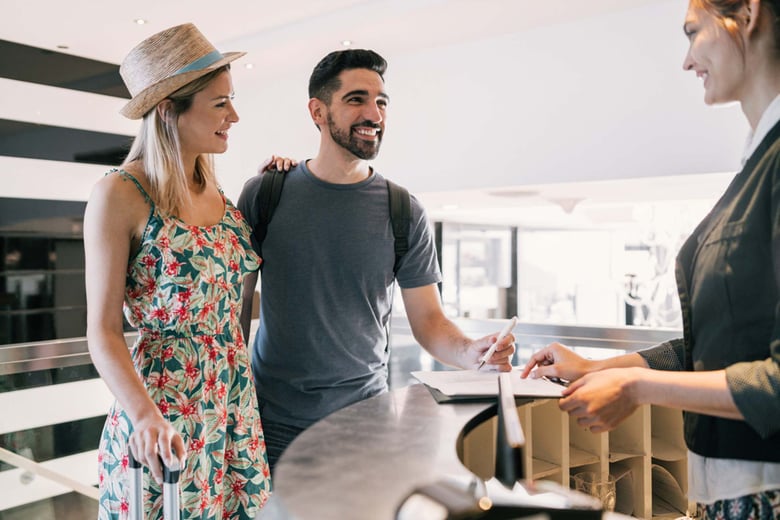 3. Remind them of their good experiences
Even if their experience seems unforgettable, and they said they will definitely return, the memories may fade over time. That's why it's worth reminding them from time to time about the wonderful summer getaway they spent at the waterfront resort drinking delicious cocktails, or the refreshing winter break they enjoyed in front of the fireplace in your hotel's chalet.
Provide them personalized packages
Use all the information available to create an irresistible package offer for them. If your guests receive a personalized offer, they are more likely to book again.


Use the power of social media
Encourage your guests to tag your hotel when sharing their experiences on Facebook, Instagram, or other social media sites. From time to time, share some of these photos and memories, for example, on Thursday as part of the popular Instagram #throwbackthursday. One such pop-up photo can dust up the forgotten good memories and make guests book again. Plus if they reshare your post, you get a free ad for your hotel.
4. Flexibility + empathy = trust
Since the uncertainty of recent years, empathy and flexibility have played a very important role. It is no different in the hotel industry when it comes to bookings. As it is difficult to plan ahead during these times, strict cancellation policies and non-refundable bookings can provoke resentment from guests. On the other hand, flexible booking and cancellation policies can build trust in guests.
In addition to bookings and cancellations, it is worth providing flexibility in other areas as well. Has the promotion or coupon offered in the email campaign expired? Did they forget to indicate at the time of booking that their pet is coming with them?
Before rejecting these requests, consider whether adhering to the rules is really the better decision or worth making an exception. Keep in mind that the satisfaction and joy of a returning guest can be recouped many times over, either through new bookings or referrals to new guests.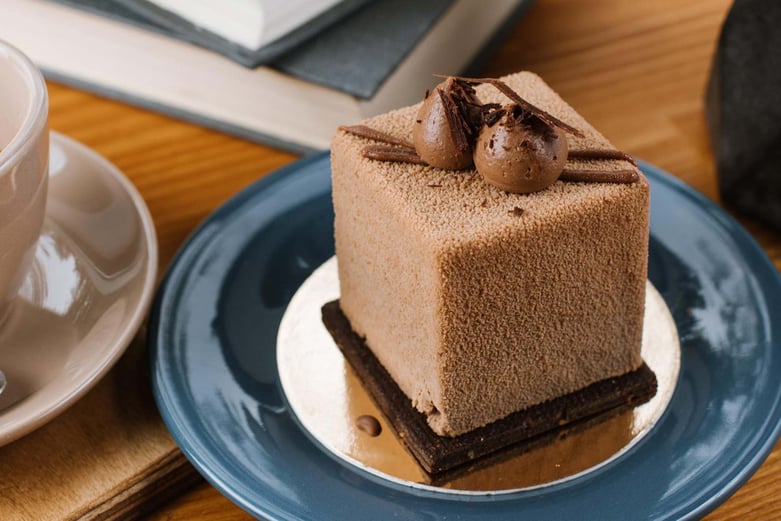 5. Don't forget to reward them
The importance of small details and tiny gifts to guests cannot be repeated enough. A personalized gift or treat is hugely important if you want your guests to feel special and valued.
However, loyalty programs and other rewards for returning guests should be planned carefully. A lower price may not be the solution, as it will generate lower revenue in the long run and guests will expect these discounts in the future. You can reward their loyalty in other ways such as:
placing a piece of their favorite cake in their room
packages with free breakfast, or delicious special dinner
offering them a free massage or beauty treatment at your Spa
a free night in case they book longer stays, if they are a really important guest, returning several times
Such and similar loyalty programs and rewards are a significant attraction for guests, which provides a huge advantage for your hotel over your competitors.
Final words
When traveling, most guests are looking for not only a comfortable bed where they can sleep but also a place that can be a temporary home away from home. Today, they have an almost endless number of options to choose from, as competition between hotels has never been stronger. Therefore, in the long run, hotels that strive to turn their new guests into loyal guests can be truly successful. I hope that I have been able to provide you with useful advice on transforming your hotel into a place where guests will be happy to return.