How do any of us learn to improve in what we do? One of the most powerful methods is to receive feedback from others. No matter which industry you are working in, it is essential to take advice and coaching, because you can never see the full picture when you are in it. The same applies in the hotel industry: the guest journey is important, but sometimes it's difficult in the rush of day-to-day activity to ask for and receive feedback.

There is also the fear that feedback = negative comments, so it's sometimes easier not to ask for feedback, rather than hear what guests have to say. All feedback is however good feedback because it helps change less than optimal things for the better, and reinforces good practices and behaviours. So hoteliers should encourage feedback, and take active steps to receive the impressions and suggestions of guests.
What is guest feedback?
In essence, guest feedback is about levels of customer satisfaction which can be measured, and responded to. By analysing feedback, hoteliers identify factors that contribute to positive experiences, and those that lead to dissatisfaction. This knowledge enables them to make necessary adjustments to ensure guests have a pleasant stay. However what one guest barely notices, such as a slightly noisy aircon, could be a pinch point for another guest. Hotel guest feedback may therefore seem a hard subject to pin down, but we can provide pointers to a guest feedback system which harvests meaningful impressions.
Why is guest feedback important in a hotel?
Continuous improvement is a watchword for businesses of all kinds. Standing still is not an option, because for sure the competition is always moving ahead in the quality and scope of their offering. So the aim is not merely to keep up with the competition, but to lead the field. Satisfied customers spread the word about a hotel, and are also more likely to become repeat customers. Repeat, loyal customers have been shown to spend more, and are more open to upselling. New guests also cost more to attract, so the benefits of providing guest satisfaction are clear in business terms. Feedback is therefore not just a 'nice to have' but an essential that can directly affect the bottom line.
How hotels can benefit from collecting guest feedback
Systematic collection of guest feedback builds a picture of what is really happening across the guest journey. For example one adverse comment about food service may go unrecorded if mentioned in passing by a guest to reception staff. However if a reporting process is in place which then reveals a pattern or trend, issues can be identified quickly. Swift action to remedy faults is much more likely to isolate a problem and preserve a hotel's good reputation. Feedback which is not collected and acted upon systematically can easily get out of hand, spreading like wildfire across social media if a guest's dissatisfaction is not addressed. A hotel's good reputation is one of its greatest assets, which can be all too easily damaged. Guests who feel 'heard' and 'seen' are far more likely to help build and maintain an excellent reputation.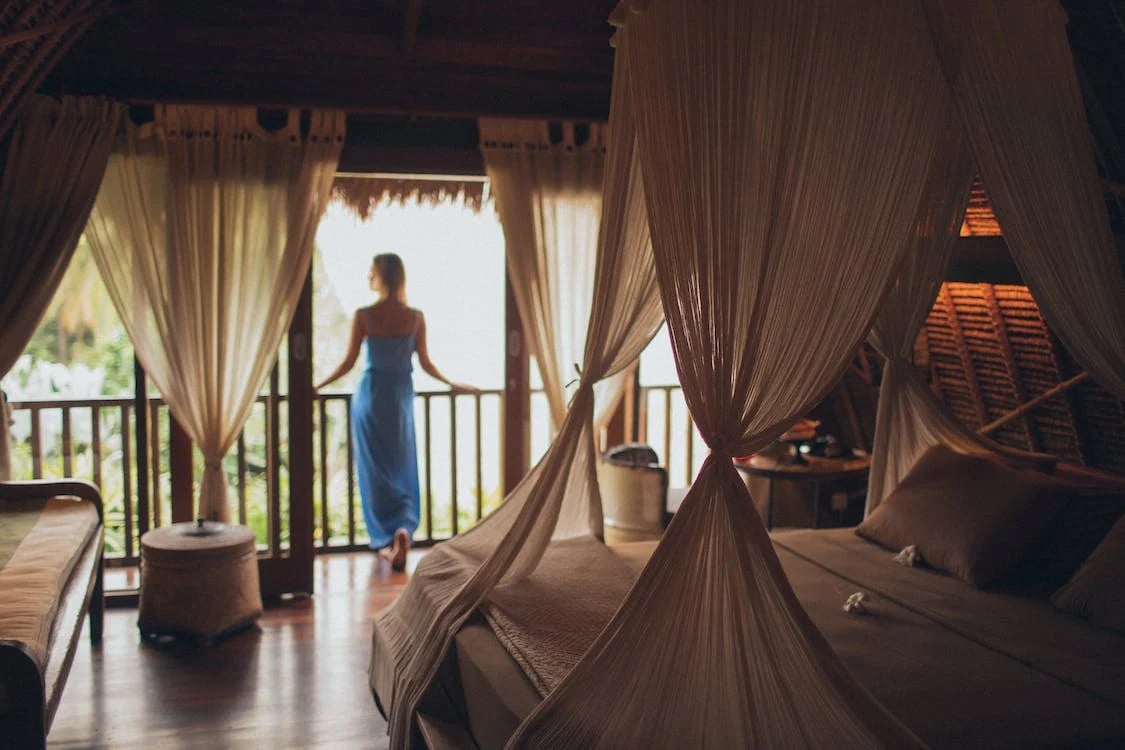 Strategies to collect feedback
So what should a hotel be looking for in collecting guest feedback? Homing in on specific areas helps clarify the situation for both guest and hotel. Rather than broadly asking 'Were you satisfied with your stay?' look for more granular feedback. This means using methodology such as surveys, comment cards, and online questionnaires. A proactive hotelier should be looking for information about:
Service Improvement - Ask concrete questions that allow guests to state their opinion about the check-in experience, housekeeping, or any issues arising during their stay. This allows guests to focus on specifics, rather than generalised feelings. It's often the case that guests may be initially 'triggered' to an adverse reaction by one particular event or service failure, so finding what that was means it can be dealt with more promptly.
Personalisation - One of the big trends, especially in the wake of the pandemic, is that people are expecting an ever more customised experience. Guests want to feel that their own particular needs and wants are recognised, and provided for. If they are travelling with children, then are the needs of the kids being met? If they're on business, then is the wifi fast and reliable? And so on. You can't please all the people all the time, but knowing your guest is a vital recognition of their personal needs. Asking questions about the personalisation of the guest journey means the hotelier can drill down into answers that help understand what every type of guest is looking for, and how the hotel lives up to those expectations.
Monitoring - Reading guest reviews on social media and OTA platforms is a crucial strategy for understanding feedback. Proactive responses to both 'negative' and 'positive' comments should be done in a timely manner. Thank guests for their congratulations, but also thank them for suggestions about what could have gone better about their stay. Then act on their feedback.
Benchmarking - Looking at what is happening in the local market with competitor hotels can also provide powerful information to help improve the guest journey. What are the guests of other hotels saying about the experience there, and what are other hotels claiming about their own reputation? Read online reviews of competitors, because to stay ahead of the field you need to know what the rest of the field is doing. Regular benchmarking against the services and offerings of other hotels provides valuable feedback.
Analysis - Bundling these strategies together results in a wealth of information about how well a hotel is doing in the market. But to be of value that information must be analysed in a regular, logical way. Hotel managers should personally take responsibility for analysing the data, or appoint a trusted member of staff to do so. It's then possible to draw up internal scorecards for all the key areas of the hotel, and how well they performed in a given period. In that way the hotelier is now giving feedback about the feedback to hotel staff, and setting goals for improvement. Analysis of feedback also gives the opportunity to congratulate the performance of individual members of staff, or departments.
Recommended guest feedback tools
Reading and responding to reviews on platforms such as Tripadvisor, Google, and Airbnb is an essential activity, which is nevertheless somewhat time-consuming. Fortunately there are solutions such as the SabeeApp PMS and its integrated Unified Inbox which allows hoteliers to leave and respond to Airbnb guest reviews. This is done directly from the software without the time consuming need to log in and out multiple times to both platforms. In the PMS there is a submenu available for Guest Reviews - which also includes access to Airbnb reviews - where postings can be filtered by name and date.

In addition, SabeeApp's innovative app, GuestAdvisor, enables guests to post feedback in real time 30 minutes after they arrive, rating the check-in experience. It allows staff to respond quickly, on the spot if there's any issue.

A smoothly functioning hotel management system should have solutions like these, allowing you to collect feedback, create personalised welcome and thank you notes, and make sure you stay ahead of the game. After guests have checked out, you can also ask them to leave feedback on Google, Tripadvisor or your hotel's own website.
Getting down to guest feedback essentials
Be brave. It's always better to ask for feedback than to pretend that everything is just perfect. When feedback is received, then assess it, respond to it, and act on it. Gathering feedback without response is a pointless exercise. Responding to feedback can enhance your hotel's reputation, strengthen the positives and reduce the negatives. That can lead to increased business and a greater market awareness of your offering.
Those factors in turn can help form new policies and implement better strategies for further improving feedback, and enhancing the overall guest journey.

The guest journey is something we are passionate about at SabeeApp, having worked with modern hoteliers since 2013, providing our innovative all-in-one Hotel Management System, which is trusted by the biggest players in the travel industry.
We'd like the opportunity to demonstrate our depth of understanding of how to have happier guests and receive great feedback: book a free demo today with no obligation.