Who doesn't like to receive a gift? It's a powerful way for hotels and guest houses to make their guests feel valued, but what works best, and what should go into a hotel welcome pack?
Why guest welcome baskets are important
A chocolate on the pillow to let a guest know how pleased you are to have them stay? No, that's not distinctive enough to win loyalty and make someone feel special. One chocolate - you must be joking! All the same, something to mark the beginning of a memorable stay can make a big difference to people, and doesn't necessarily cost a lot but it can define the whole customer service experience.
So if you're a property owner or manager who thinks that you've already done enough in attracting your guests without now showering gifts on them, please think again. People talk to people and spread the word among friends and family. People post reviews on OTA sites, Tripadvisor and social media, and other people read these and react to them.
A hotel or guest house won't get a glowing review only because of a nice hotel welcome pack, but it certainly helps generate that warm feeling which can then spread outwards to others. Guests these days are highly discerning, and demanding - 'Go ahead, impress me!' and the welcome gift can be an important ingredient.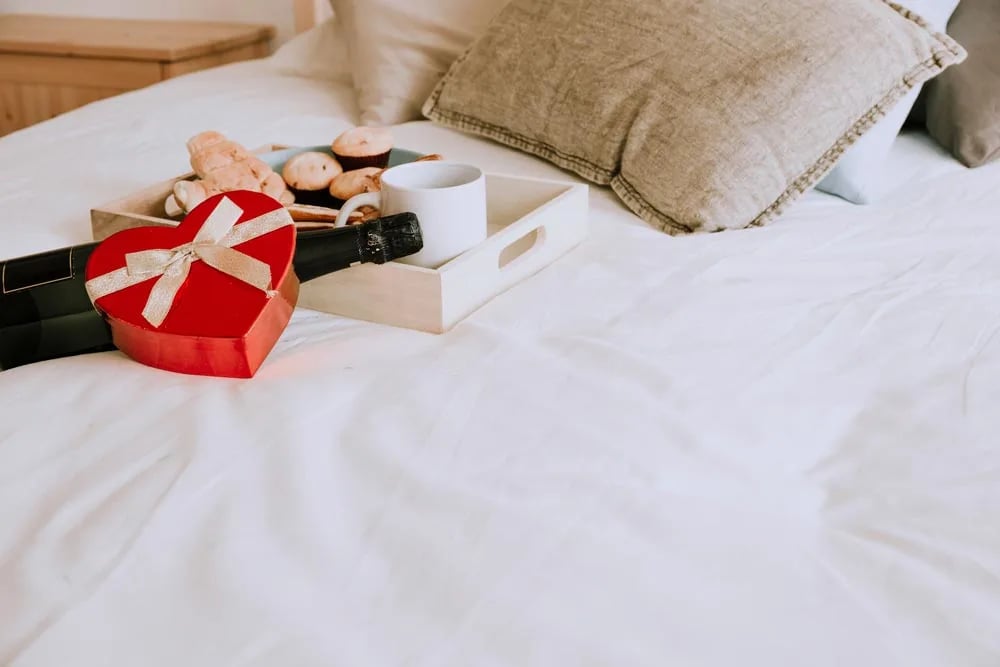 Local welcome baskets for guests
Now there's nothing wrong with chocolate, but don't be mean - give a whole bar or box - and here's a clue about any welcome gift: if possible, make it local. Local produce creates instant interest, especially if you can tell a story about it, e.g. 'This bar of chocolate is made from ethically sourced cocoa beans, and a whole range of delicious bars are available from The Chocolate Shop in the high street…'
Telling a story is easy when the story is local, and crucially, local businesses will likely have their own promotional materials to add to the welcome gift. It's a win-win, because they receive exposure to well-off visitors, and may also be willing to offer cut price or even free samples to your hotel or guest house.
Think of that traditional bottle of wine that might be used to welcome guests - its value is greatly increased if you can tell a local story, or connect it in some way to the holiday that your guests are taking. And they may well venture out to taste and try more of the same, and buy a few bottles of wine, or bars of artisan chocolate to take home with them.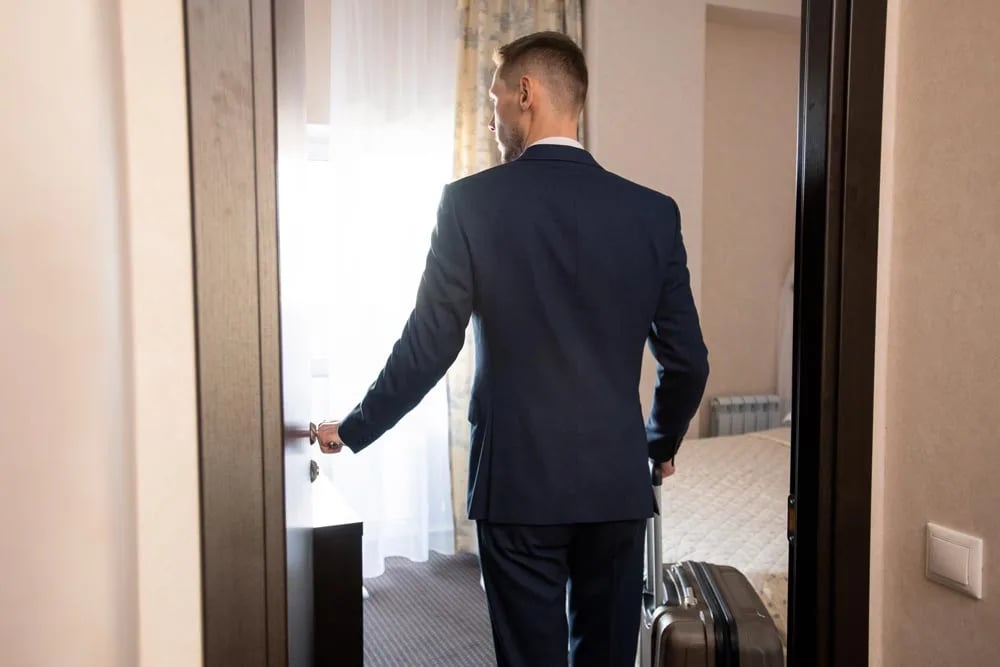 Welcome gift for all guests
Food and drink are a great way of welcoming people - after all, it's what we usually do when guests first arrive at our homes. A cup of tea and a biscuit or three? A glass of something a little stronger? The same applies to travellers who may have been on their way all day and now simply need some light refreshments. A whole meal isn't called for, but an in-room pick-me-up can be just the thing to help your guests settle in and decide what to do next.
Of course it also depends on when guests arrive - a truly thoughtful host might supply calming herbal teas if it's late in the evening, or some get up and go coffee for the morning shift. And it's not just the time of day, because a guest welcome basket can also reflect the season, with contents which match the time of year, especially if there is associated traditional food and drink. And virtually anything newly-baked is an almost guaranteed winner, especially if you let guests know how fresh it is. And of course, when in doubt, sparkling wine! It signifies celebration for many people, so if you have advance knowledge of a birthday or anniversary, mark it with a little fizz.
Some guests also travel with children, and remember that kids are people too and really enjoy a treat! Sweets and soft drinks for them may not always be appreciated by the parents, so think creatively, and include pens and a colouring book, or small puzzles. These can keep children occupied during the time their parents unpack and settle in. As with all gifts, make sure they are appropriate - nothing too small for toddlers, and you probably don't want your walls scribbled over by creative small people!
So have we solved the question of what might comprise a welcome gift, or welcome pack? Well, it depends…
Welcome packs for holiday lets and guest houses
Guests in holiday lets and guest houses tend to be a little more free-wheeling and independent. They've chosen the self-catering or half-board option to allow them to come and go as they please, so information can be one of the best gifts.
A welcome pack containing a local map, guides to places of interest and tips about the area is usually appreciated. And as they may be getting out and about, simple refreshments such as cereal bars, fruit, and bottled water can be included. The important point here is to tell people why you are giving them these small gifts. It's to encourage them to explore and enjoy the area. That's the sort of thoughtful messaging that people remember.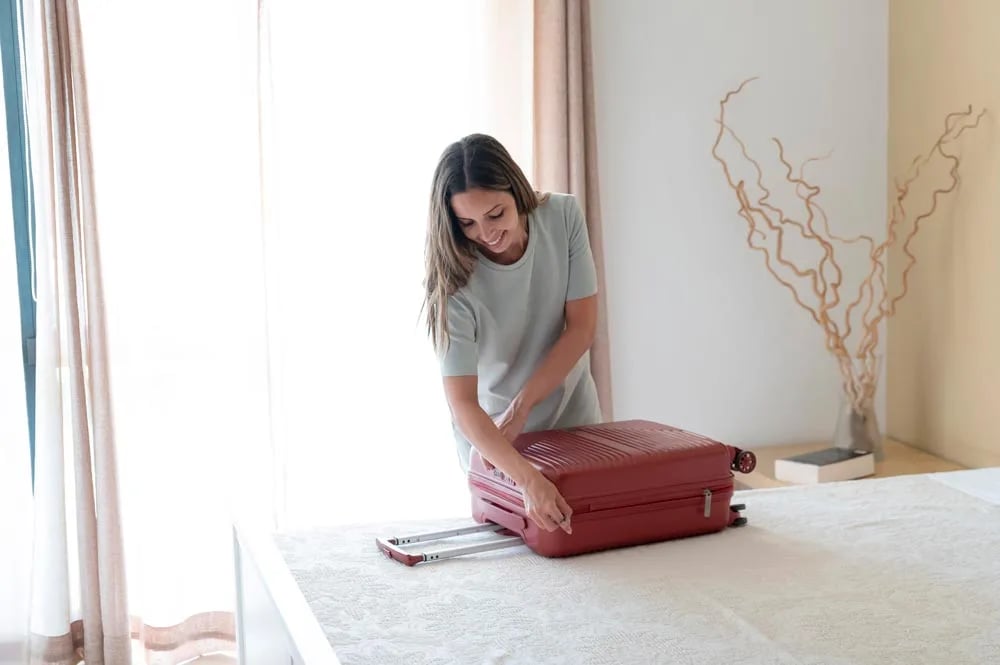 Welcome gifts for hotels
With the likely greater spend associated with hotels, now the welcome gift pack can also be upgraded and feature more 'goodies', such as 'artisan' chocolates, a finer wine, and really good quality tea, coffee and biscuits.. Are there keepsakes associated with the hotel, such as a coffee mug showing a local scene? Bedroom slippers are always appreciated by guests, and if the hotel has swimming facilities, then how about 'slider' type flip flops to wear poolside? In small, medium and large, of course.
Welcome gifts for boutique hotels
When it comes to boutique hotel welcome packs, anything is possible: All of the former, but what else can the guest be offered? What special events or services are available that can be introduced as taster sessions? Massage, beauty treatments, and yoga classes can all be offered with a welcome pack discount coupon. Perhaps the guest will sample it once and not return to the activity, or more likely, if they've enjoyed a session they will come back for more. A signature cocktail on arrival also provides an attractive welcome, and if the guest has pre-booked and shared some of their preferences, there's even the chance of knowing whether that drink should be alcoholic or non-alcoholic (but have both options available!)
From the very first touchpoint you're demonstrating how welcome your guests are, and how personalised their experience will be.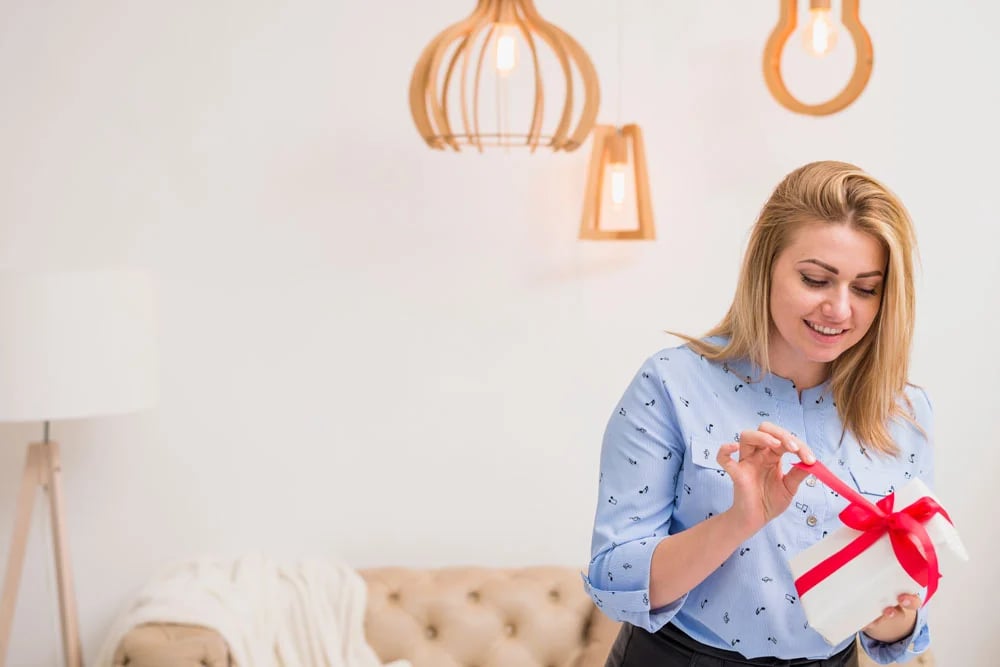 Knowing your guest
Many of these suggestions rely on knowing something about your guests. Why have they chosen your guest house or hotel? Are they celebrating anything? Do they have children with them? Are they active people, with particular interests and itineraries to follow? Lots of questions, but how do you answer them without knowing who your guests actually are?
Well, the answers can largely be collated from pre-booking information supplied by guests themselves, especially if they use self check in, available through an automated Hotel Management System. Before they even arrive you'll know something about who they are and what their interests might be.
A smoothly functioning Hotel Management System (also known as PMS) should always be used to send out a personalised email to guests after they have booked. It will look individual, but be generated automatically, and can include requests for information about their interests, and reasons for booking. If there's a celebration, then the guest will tell you about it, so then make very sure that you mark it (and here's that word again) in a way that is appropriate. Perhaps champagne for a honeymoon, a fun birthday cake for a child.
The beauty of having many details about guests stored within the system is that it helps future bookings, so that a return the following year on a significant date will be flagged as 'anniversary' or 'birthday', or whatever.
Understanding the guest journey
Knowing your guests in depth is vital to making the Guest Journey a successful one. You will understand their tastes in food, entertainment, activities and interests because you can leverage the power of a system that never forgets.
A welcome gift sets the tone of your guest stay, and can positively affect the entire guest experience, resulting in loyal, returning guests. This is part of the whole guest journey, which defines your hotel's success on the long run. We hope we provided some useful tips on how to make your guests' stay memorable, but if you are interested in this topic, read our other article on creating a personalised and seamless customer service experience in hotels or book a free demo here.