The concept of boutique hotels originated in the 1980s, finding its roots in cities like London and San Francisco. In Hungary, however, the rise of boutique hotels didn't truly take flight until the early 2000s.
What sets boutique hotels apart from traditional ones? Boutique hotels have a maximum of 150 rooms and are not affiliated with any hotel chain (Four Seasons, Hilton, Marriott, etc.). They can be different in terms of their architecture and style, and the rooms can even be decorated according to different themes. Thanks to their more compact size, the staff can cultivate direct, more personal connections with guests, resulting in a customized guest experience.
Today's boutique hotels rely heavily on modern technology and also their staff in order to create a personalized guest experience. Innovative hotel solutions are an integral part of boutique hotels, helping them to stand out by offering amenities like contactless check-in and check-out, remote ID scanning, mobile key access through smart locks, or booking via an application.
In the following section, we're excited to present seven outstanding examples from Hungary that epitomise the boutique hotel essence, as well as how to successfully operate a boutique hotel with the help of automated solutions.
7 best boutique hotels in Hungary
1. Hotel Rum
In the heart of Budapest's historic and cultural downtown, Hotel Rum stands as a captivating gem among design hotels. It is perfect for those who are looking for a cozy, stylish, lively boutique hotel in the historical and cultural downtown of Budapest. The hotel has 40 rooms each of which is a testament to individuality.
In addition to the rooms, the hotel has a skybar on the seventh floor, representing amazing views of the city, adding a touch of exclusivity to the guest experience. Meanwhile, within the hotel, culinary excellence awaits at the Michelin-starred SALT restaurant. Here, guests embark on a culinary journey, indulging in a 15-course degustation menu rooted in the rich tapestry of traditional Hungarian cuisine.
One satisfied guest shared their experience: "Our 5-night stay at Hotel Rum was an absolute delight, leaving us wanting to return. The room exuded spaciousness, and the bed offered a blissful reprieve. Breakfast atop the SOLID rooftop terrace was an experience in itself, not to mention the culinary marvels at the SALT restaurant!"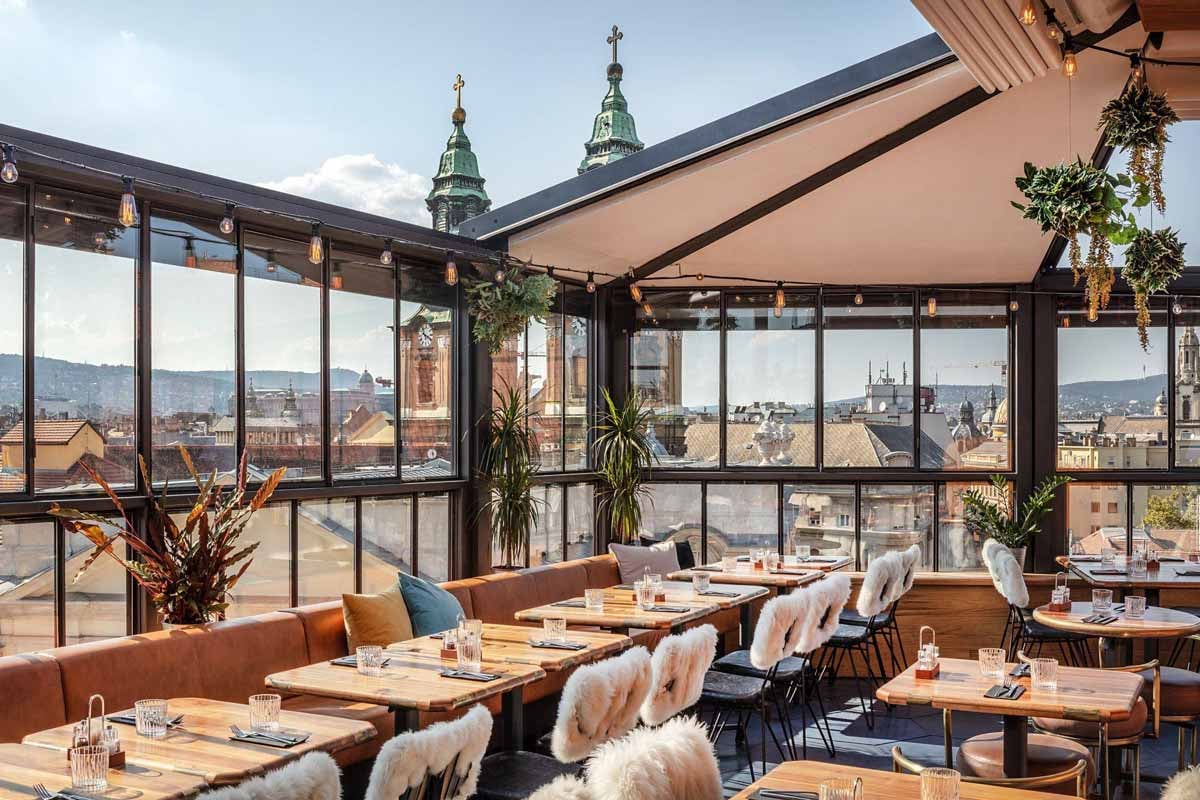 2. Botanica Hotel
Hotel Botanica is located just one hour from Budapest, in the wonderful countryside of Dánszentmiklós. There are 13 individually crafted double rooms that invite you to immerse yourself in a realm of comfort and charm. With a capacity to graciously host 26 guests, Hotel Botanica assures an intimate and exclusive experience.
Unveiling a well-kept secret from the early 2000s, the hotel once housed a bustling carpentry workshop within its walls. The very same workshop breathed life into the distinctive furniture that now adorns the rooms. Beyond its artistic legacy, Hotel Botanica provides unforgettable experiences, cocooned within a park embraced by ancient trees.
"...Fabulous hotel and beautifully maintained park area. The rooms are excellent, large and comfortable, with a Tuscan style. The highlight, however, is the hotel's kitchen and the degustation dinners: 7 courses, each one is a poem in itself."
3. Stories Boutique Hotel
The Stories Boutique Hotel shines as a true hidden gem in the city's crown. Behind its doors, you'll find tastefully designed rooms, each with its own distinctive theme that adds a touch of magic. This hotel is a sanctuary for those who want to explore the vibrant spirit of Budapest while enjoying the comfort and quality of a relaxing hotel after a full day of adventures.
It's the personalized touches and thoughtful extras that truly set The Stories Boutique Hotel apart, as guests enthusiastically share:
"I would give 6 instead of 5* if possible. The service, the staff, the cleanliness, the atmosphere, the breakfast... all exceeded our expectations. A very witty welcome letter and a Polaroid camera awaited us in the room, which we could use during our stay. Airplay and Chromecast were available on the TV, and Wi-Fi worked flawlessly. The only bonus was that the popcorn machine at the hotel reception made fresh popcorn whenever we wanted."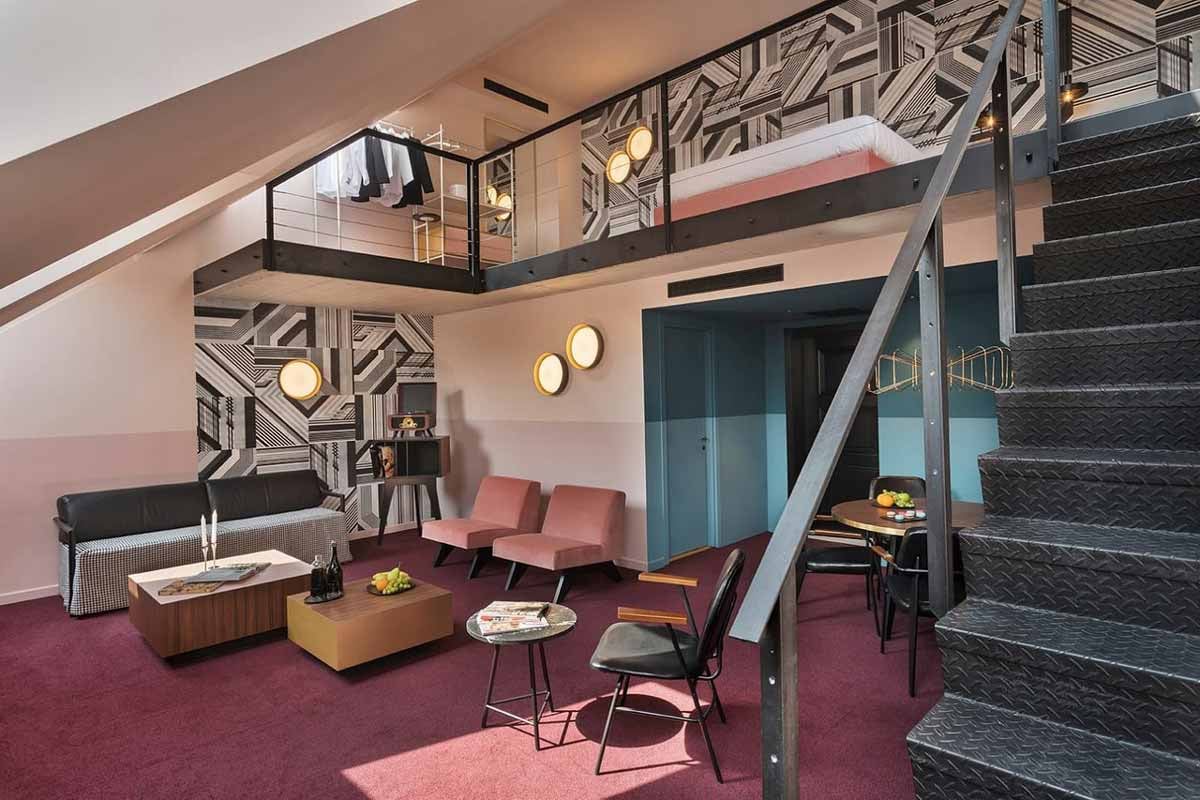 4. Boutique Hotel Annuska
Located in the heart of Balatonfüred, this one-of-a-kind boutique hotel offers the ideal haven for a rejuvenating getaway, just moments away from the shores of Lake Balaton. The villa was built in 1894, so it combines the best features of the nostalgic charm, classic Balaton vibes, and the modern sophistication of boutique hotels.
The 27 rooms of Hotel Annuska are also characterized by unique style and furnishings. The essence of this escape is further enhanced by a range of amenities like the brand new and chemical-free outdoor pool with slightly salty water, a huge garden, an intimate environment, a champagne buffet breakfast made from local handicraft products, and the friendly staff, who really do everything to ensure that the guest leaves with a good experience.
"We traveled more than 10,000 km, but we did not regret booking a room at Hotel Annuska! The reception staff is especially kind and helpful, and the breakfast selection is plentiful and delicious. Our stay was fantastic in every way, we will definitely be back."
5. Mala Garden
In the heart of Siófok, Mala Garden stands as a testament to the finest qualities that define boutique hotels, and it provides unforgettable experience for its visitors.
The Mala Garden is an excellent example of how to combine the principles of feng shui with modern yet natural style. The hotel's interior takes inspiration from exotic lands, however also features modern hotel technology solutions: smart televisions, LED bulbs, Italian Jacuzzi massage tubs and energy-saving mechanical solutions serve guests' relaxation and economical operation. ​​
The hotel's motto "Luxury, Design, Harmony" encapsulates the essence of Mala Garden. The wellness area with a panoramic view of the Balaton, the private sun terrace, the specialties of the Hungarian, Mediterranean, Asian and Italian cuisine of the 2 restaurants, and the oriental massages performed by Thai masseuses all contribute to the guests leaving with unique experiences.
"Professional catering and services, and the most delicious food I have ever eaten in Hungary!" - written by a satisfied guest.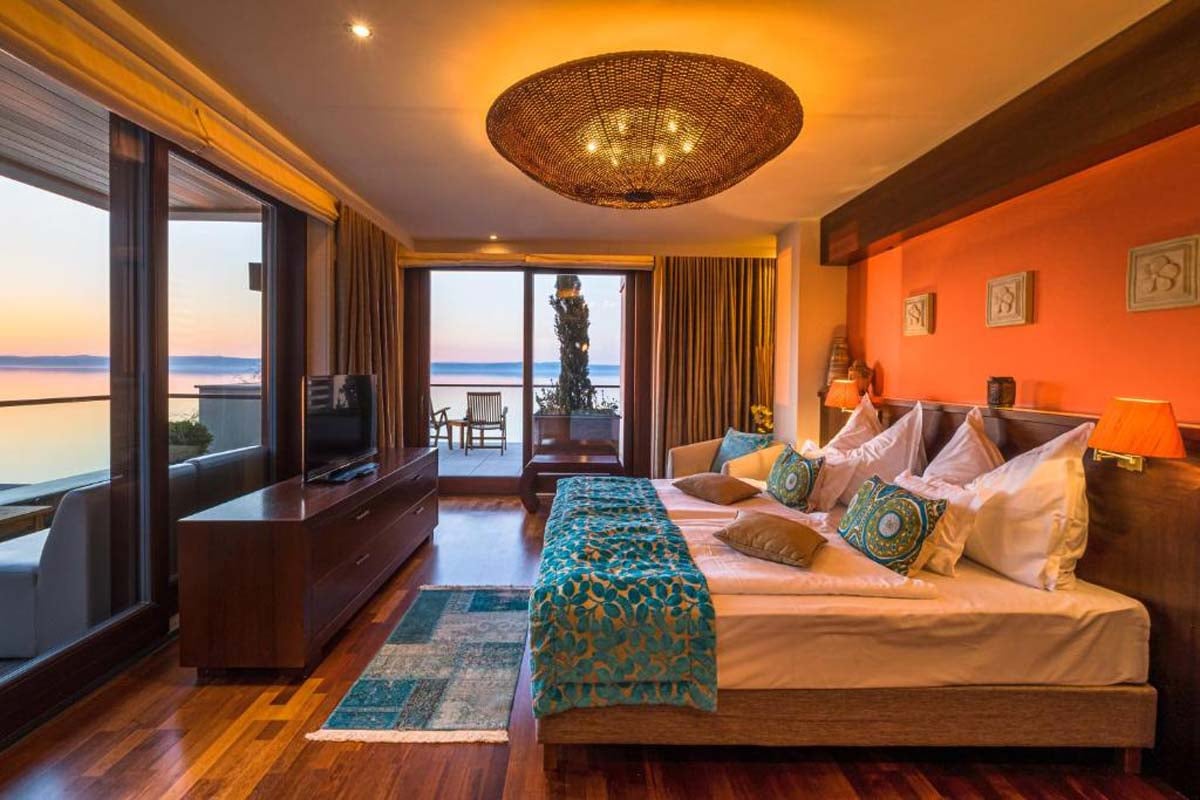 6. Hotel Clark
Hotel Clark draws in guests from both near and far, offering an enticing blend of serene panoramas and the vibrant pulse of city living.
The 86-room boutique hotel was opened in 2018 and has been very popular ever since. Even before stepping through its doors, the hotel's allure captivates visitors, inviting them on a virtual tour accessible at: https://hotelclarkbudapest.hu/hu/virtualis-tura/
Of course, those staying at Hotel Clark do not have to give up culinary pleasures either, as the hotel has its own restaurant and an almost 360-degree rooftop bar where guests can savor bespoke cocktails.
In the words of a delighted guest: "The level of service from the staff was truly exceptional. From the moment we arrived until our departure, every team member, be it a manager or a bartender, was dedicated to ensuring our comfort."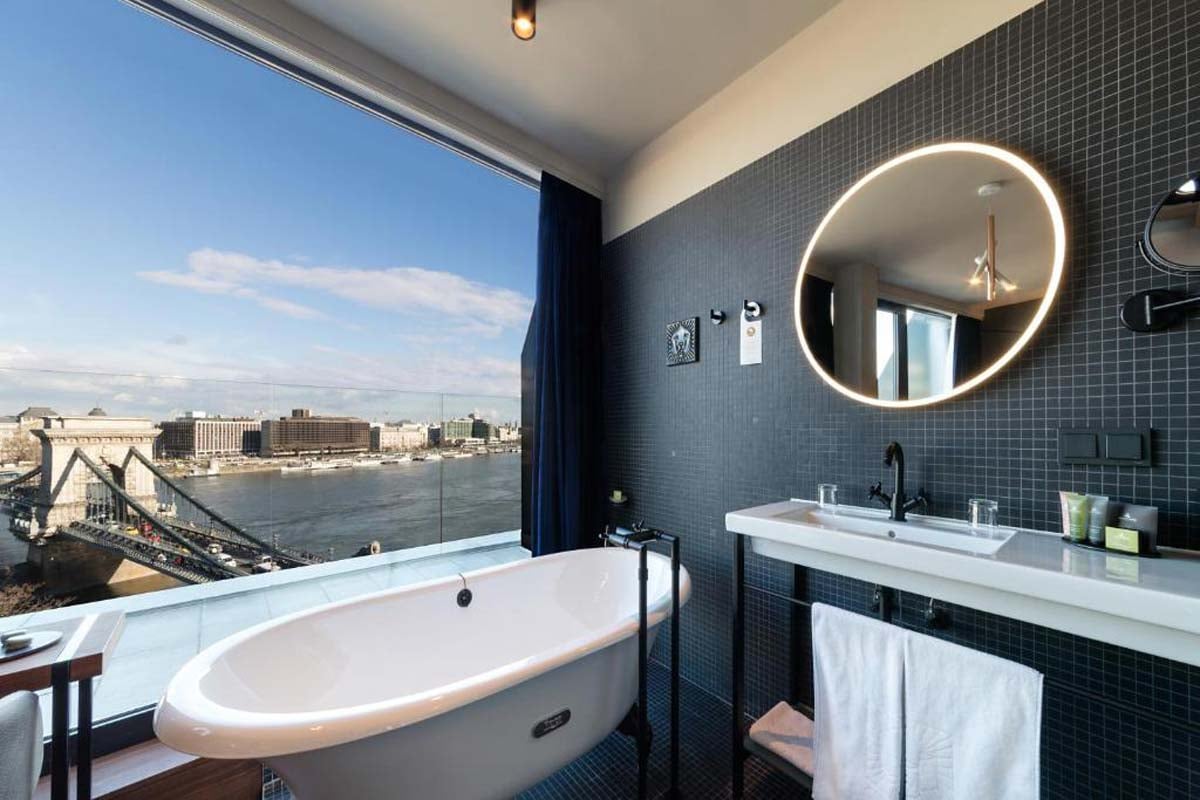 7. Divina Boutique Hotel
The newly opened Divina Boutique Hotel strove to create a lovely, guest-centered environment where everything really revolves around the guest's comfort, tranquility and mood.
The rooms' furnishings, decor, color palette, and furniture resonate with a slightly daring, unconventional aesthetic, casting aside the ordinary for an extraordinary experience.
"I have never seen such a beautifully furnished hotel, it is far the most stunning hotel in the area. The staff's warmth and willingness to assist are exceptional. This is a recommendation for all; disappointment is simply not an option." - as stated online by a satisfied guest.
A visit to this retreat is a prime choice for those seeking an active getaway, as Harkány stands as an almost unparalleled gem in Hungary, blending its natural wonders with a rich culture.
SabeeApp for an efficient and smooth hotel operation
What do the above-mentioned 7 boutique hotels all have in common? We can easily find the answer if we read the online reviews. The components of success are creating an excellent guest experience and creating a smooth guest journey at your hotel.
Boutique hotels make good use of modern hotel technology solutions and these serve as a potent cornerstone for gaining a competitive edge. Of course, the inherent coziness fostered by a limited number of rooms further enhances this allure. The careful curation of guest rooms, shared areas, and wellness retreats collaborates harmoniously to craft an environment that is precisely tailored to provide an outstanding guest experience.
SabeeApp cloud-based hotel software helps hoteliers with innovative solutions and tools, such as GuestAdvisor application, which enables contactless online check-in and can also be used as a mobile key. Additionally, the Housekeeping app makes communication between the reception and cleaning staff much more efficient. SabeeApp PMS is also able to manage group bookings, keeps the current room prices and availability on OTA channels in sync 24/7, prevents problems caused by overbooking and double data entry.
Take a step towards automated solutions with SabeeApp
If you manage a boutique hotel, hostel, apartment or other type of accommodation, and you feel that these modern hotel technology solutions can help you in your daily operations, book a free demo today and learn more about SabeeApp PMS!
We believe that our automated solutions can save you considerable time and energy on repetitive administrative tasks and focus on what really matters: providing great guest experience.