Three years after the pandemic, the world's leading travel trade show, ITB (Internationale Tourismus-Börse), returns to the Messe Berlin exhibition grounds, larger and more focused than ever before. Long awaited by the international travel community, this three-day event finally allowed professionals to reunite, make new site connections, listen to insightful presentations and get a glimpse into the future of this rather colourful industry.
The key takeaway from ITB Berlin Convention
With so many impressions from the show and even more from conversations with colleagues, four common patterns I have identified as key takeaways from this year's ITB Berlin:


Hotel tech is more popular than ever

Huge emphasis on partnerships

Segmentation in tourism regulations

Hoteliers want to focus on the hospitality experience
Hotel tech is more popular than ever
The popularity of hotel technology at the show comes as no surprise, as hospitality businesses around the world need to adjust to the quickly changing economic environment. Vendors dealing with hotel technology and online travel were represented in 3 different halls this year at ITB Berlin. There are many challenges facing the industry, including surging energy prices, lack of experienced labour, increasing labour costs, inflation and even war sadly. With all of this in mind, hotel owners and operators need to be mindful of operating costs, profitability, and where the hotel staff focuses their efforts on.
Digital guest experience, automated payments, intelligent pricing algorithms, online distribution sync, team management platform - it's all available right now in the cloud. Humans need to deal with complex tasks that require emotional intelligence and creativity, thus creating added value. While technology can take care of repetitive tasks and handle administration instead of the human workforce.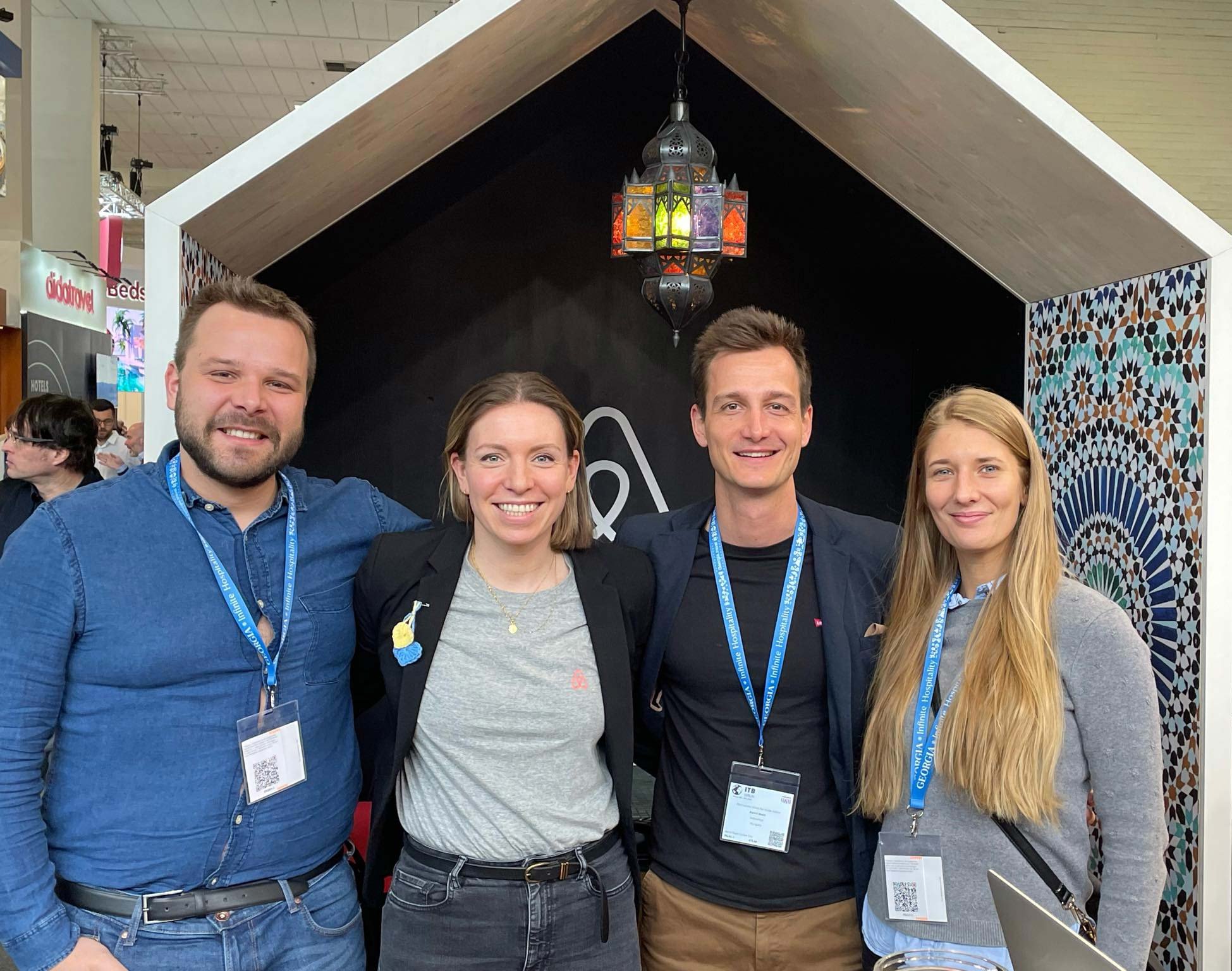 Huge emphasis on partnerships
Partnerships are more important than ever in the world of hotel technology. On one hand, it's a clear business need from hoteliers. As Celine Mamane, senior digital marketing manager at Meininger Hotels, mentioned that having integration between the different systems in their hotel tech stack is business critical.
On the other hand, this need is tied to the business expansion of tech teams, successfully delivering new technologies to all parts of the world. According to Christopher Irving, partner manager at RoomPriceGenie, working together with trusted local tech providers on both technical and operational levels is key.
Segmentation in tourism regulations
Segmentation in tourism-related regulations is a huge challenge faced by both technology teams and hotel brands working on a global scale. Think of the tourism tax variations by countries, guest data collection, reporting to authorities and fiscal requirements.
Sanjay Vakil, group product manager at Google Travel, mentioned that at this point, he's becoming a tax expert making sense of the different tax regulations related to tourism worldwide. While this creates valuable opportunities for providers to take the local route, in an ideal scenario, this could be made a lot more simple and streamlined.
Hoteliers want to focus on the guest experience
Hoteliers want to focus on creating the most memorable and personalised hospitality experience possible for their guests, but in order to do so, they need to maintain focus. This means no diversions, and no time dealing with anything else that doesn't contribute directly to the friendly and welcoming treatment of guests, which we all know as hospitality.
Konstantinos Santikos, managing director at Santikos Collection, mentioned during a panel discussion that he often feels like an IT manager talking to software/hardware providers making sure that his hotel stack components work well together.
This is a common sentiment among hospitality professionals when they want to direct their time and effort on guest experience, but are hindered by the technology surrounding them. Thus, it is upon the technology providers to ensure a seamless and pain-free user experience for their customers, whether it's during the implementation process or day-to-day operations.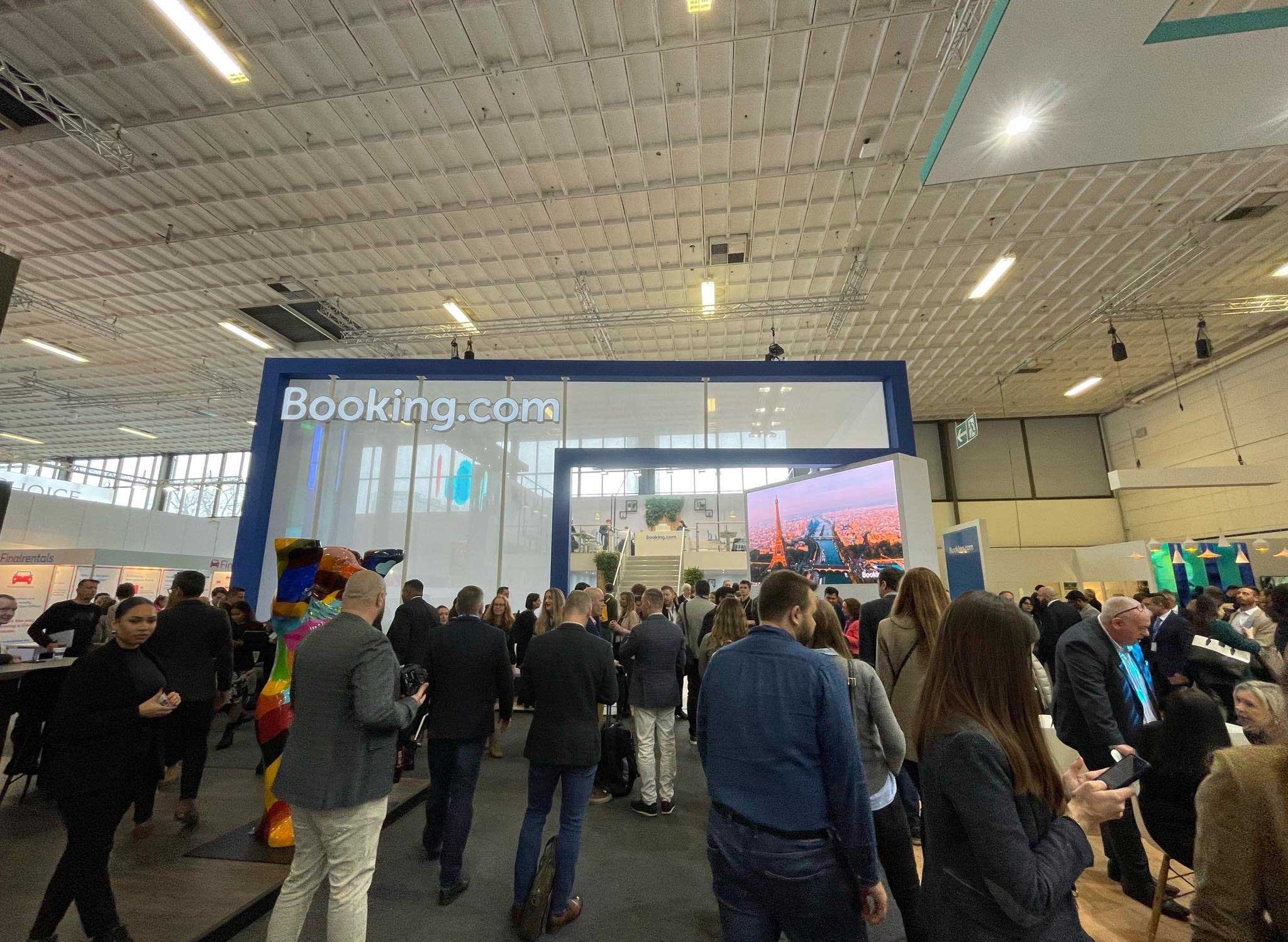 In conclusion, the importance of hotel technology solutions cannot be overstated, especially in the current economic environment. As highlighted in the event, hoteliers need to stay focused on providing the best possible experience for their guests while also keeping an eye on operating costs and profitability.
In one of our previous blog posts - Travel trends 2023 - we also discussed the most important predictions and trends to look out for this year. If you are interested in this topic, it might give you some useful tips and insights on staying ahead of this highly competitive industry.