Figuring out the best way to maximize bookings can be a confusing business. With so many different options available, crafting an effective hotel distribution strategy can seem stressful, even overwhelming. Never fear, though: we're here to help!
Below, we've put together a list of six of the most effective ways to market your rooms. Keep in mind, of course, that the most important consideration is what works for you. You can, and should, come up with a combination of these sales channels that best suits your property's specific needs. We're here to help you review these opportunities so you can choose from the best options available, in order to craft a hotel distribution strategy that is ideally suited to your hotel
1. ENCOURAGE DIRECT BOOKINGS
The advantages of direct bookings through your website's booking engine are immediately obvious: there are no intermediaries between your property and your guests, which means no commission, and no unnecessary hassle - everything is under your control. Who wouldn't want more of these types of bookings? Keep in mind that you increase the attractiveness of direct bookings by offering promotions and special deals, or by making the booking process smoother through instant confirmation.
2. ONLINE TRAVEL AGENCIES (OTAs)
OTAs are internet-based platforms that will inevitably form the core of your online hotel distribution strategy. Their advantages are immediate and obvious. They take pressure off of both guests and property owners: importantly, they generally feature a simple booking process and user-friendly interfaces.
What's more, OTAs provide a myriad of settings and options, allowing you to easily craft offers and bookings. Without question, featuring your hotel on an OTA will increase the odds of potential guests viewing your property. These platforms create the shortest sales chain possible, as they directly connect guests with hotels.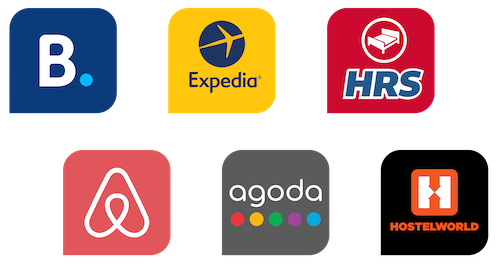 In all likelihood, these sites, as some of the most popular sales tools on the market, will be the first to rebound once the tourism industry eventually returns to a semblance of its former self. OTAs include websites such as Booking.com, Expedia, Ctrip, Agoda, HRS and AirBnb.
3. META SEARCH ENGINES
Never heard of a meta search engine? Well, if you've ever used Tripadvisor, then you've already visited a meta search site. This category of hotel online distribution includes huge names such as Google Hotel Ads, Trivago, and Kayak. The main goal of these platforms is to collect and compare publicly available rates from various booking sites. The hotels and accommodations from these booking sites are then listed and summarized based on parameters set by the individual visitor.

4. CORPORATE PARTNERS
Naturally, over the course of business trips, corporate travelers will find themselves in need of accommodations. By targeting groups such as business professionals, diplomats, and airline personnel as part of your hotel distribution management strategy, you can gain a steady, reliable, and profitable source of bookings. In dealing with corporate partners, you can agree on flat or dynamic rates; alternately, you can set special prices based on a contract.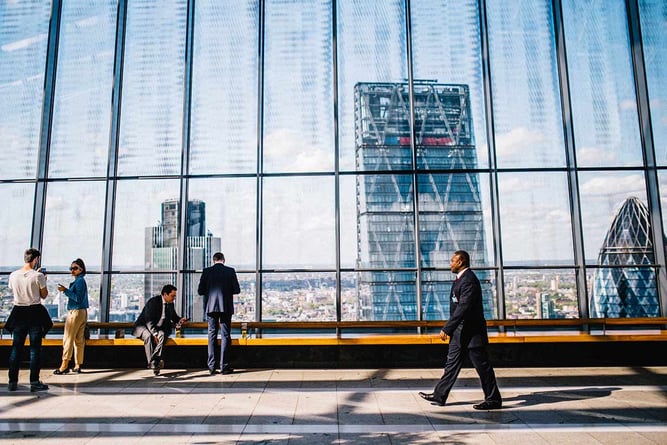 5. TOUR OPERATORS
It is also worth reaching out to companies that offer package holidays. These firms often operate their own transportation services (charter flights, buses, minivans), and work with local ground teams at a given destination. Like corporate partners, these tour companies can provide a reliable stream of bookings. Many tour operators exist around the world: the UK-based Jet2Holidays is one such company that is still operating, despite the challenges of the ongoing pandemic.
6. MICE (Meeting Incentives, Conferences and Exhibitions)
Virtually any type of event (banquets, weddings, conferences, etc.) might have accommodation needs, and thus could lead to potential guest traffic. Accommodations are usually organized by a designated department within a hotel, if it has space to host such events. It should be noted, however, that in light of the ongoing coronavirus pandemic, the number of in-person meetings, conferences, exhibitions, and other similar functions has dropped sharply. Many have been replaced by digital gatherings, and those that are still occurring generally have to adhere to additional health and safety guidelines.
ADDITIONAL POSSIBILITIES
Might there be any other sales channels you haven't thought of? Here, it's always helpful to use your imagination in working to craft an ideal hotel distribution strategy. Consider strategies such as promotions for reduced-rate or even complimentary rooms, in order to drive up interest and bookings. In addition, be sure to look for ways to attract walk-in guests. Some might have no reservation at all; others might have been relocated from other properties due to an overbooking. For this reason alone, it's crucial to maintain good relationships with neighboring hotels in your price range, so that they might potentially direct some traffic your way.