1. Online presence
Nowadays, a proper online presence is more important than ever. According to the latest surveys approximately 75% of the total guests book their accommodation online.
This means that if your hotel's website does not appear in the search results or does not arouse interest, you will certainly lose a huge part of your potential guests. So in addition to a competitive pricing strategy, search engine optimization so-called SEO is also an essential part of successful hotel marketing and sales.
Flexible cancellation policy - stronger trust
Obviously, good SEO by itself is not enough. Clicks of potential guests should be converted into real bookings. Based on the experience of the past two years, due to the uncertainties associated with the Covid-19 epidemic, accommodations that offer flexible cancellation policies to their guests can achieve better results. If you want to increase your guests' confidence, reassure them that they will not lose their money if they have to cancel or postpone their stay for reasons beyond their control.
Realistic and high-quality photos



The three most important things that guests check before booking are price, photos, and reviews. Sometimes less is more. With some good quality, professional photos, you can get much better results than with many lower quality ones. However, always make sure the images reflect reality.
The power of the response to negative reviews
Good reviews are priceless, but nothing is perfect and despite the best efforts, it is not always possible to satisfy everyone. Everyone knows that. Negative reviews are inevitable, but a professional response to them can be incredibly important because your potential future guests will surely read them.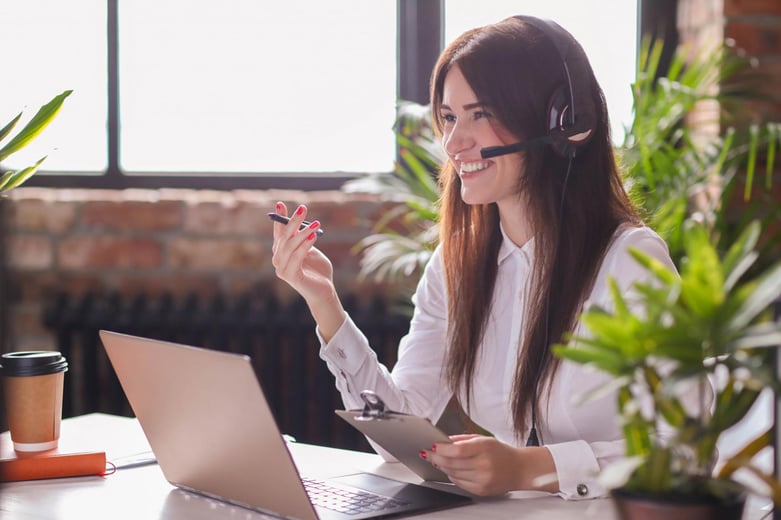 2. Communication
Personalized answers vs. templates
The importance of answering reviews - whether good or bad- is well known to all hotel professionals. However, many respond to guest reviews with the same pre-written templates.
Writing personalized answers takes more time and energy, but consider them a worthwhile investment. This can be a great way to increase the loyalty of your guests and increase future bookings. Personalized, unique responses reassure guests that their experiences and opinions are really important to you.
A warning instead of unpleasant surprises
Every hotel has at least one weak point. Is the entrance difficult to find? Is parking complicated? Are fraudulent taxi drivers waiting next to the airport? Don't let your guests get an unpleasant surprise. Helpfully warn them instead and suggest a solution.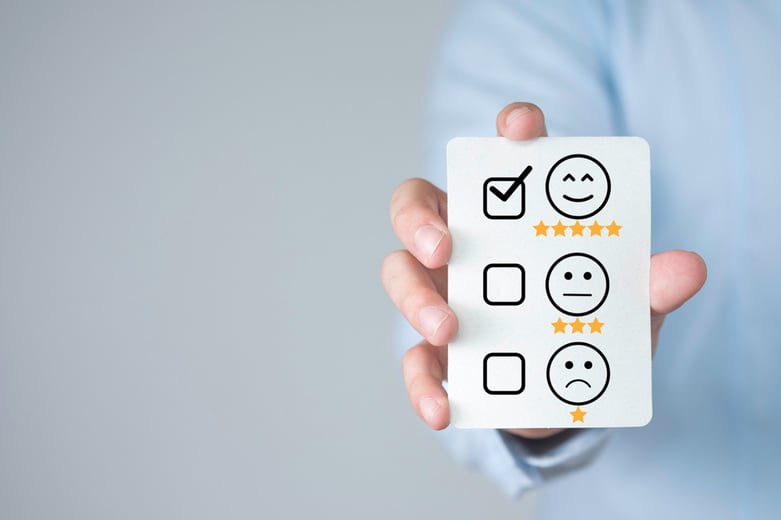 3. First impression
The importance of first impression is unquestionable. An unpleasant moment on arrival can have a negative effect on the guest's overall stay. Therefore, it is very important that you think through the steps with your team, from the arrival of the guest through the check-in to the entry into the room, and make sure that everything goes smoothly or even exceeds the expectations of the guest.
Here are some tips for a great first impression:
Kind, smiley, helpful front desk staff: probably no further explanation is needed on how important that the first person, who meets with the guests at the hotel makes a good impression on them.


Pleasant, homely atmosphere: try to design the entrance and the lobby area in such a way that it gives a cozy and pleasant feeling to the guests. The solution often lies in the details and small things, such as a well-chosen scent that subconsciously evokes a homely feeling in the guests can make a great impact.


Free upgrade: who would not be happy to get a higher category room, especially for free of charge. If you have an available room that most probably won't be booked that day, give it to your returning guests, a couple that is celebrating their anniversary, to the guest who has a birthday, or to anyone whom you want to provide an exceptional experience.


Early check-in: try to reorganize the cleaning staff's work so that your guests can occupy their rooms earlier. Especially those who informed you about their early arrival. You can also use modern technology to coordinate housekeeping more effectively. There are a number of innovative solutions available out there, such as the

SabeeApp Housekeeping App.




Self-check-in: a

tablet kiosk

in the lobby with user-friendly multilingual check-in software helps to avoid long queues in front of the reception and impress your tech-savvy guests.


Spotless rooms: Hygiene has become more important than ever in the last two years. Raise your cleaning standards to the highest possible level and quality so that even your more worrying guests feel safe.


Welcome gift: both returning and new guests will appreciate a little care. A personalized greeting card and a bottle of champagne or a fruit plate will surely make them feel special.
4. Guest experience
Over time, guests will forget what you said or did, but they will always remember how you made them feel. Always keep this in mind and make sure that the entire staff of your hotel treats guests with this approach.
Here are some ideas on how to get your employees involved:
Encourage the team to make the outstanding guest experience their priority: it is key that the guest feels seen and cared for. For example, if 10-year-old Tommy loses his favorite toy car, staff members need to know about it and for sure help him find it! If the toy is found, it's great, and Tommy will be very happy. If not, well... the parents will still be very grateful for the attention and energy the hotel staff put into the search.


Regular training: The world and with it the needs of your guests are constantly changing. Keep your staff up to date with the latest trends so they won't receive unexpected requests.


The title "Employee of the Month" can be a great motivator: the honorable title and recognition comes with an extra day off, some bonus added to their salary or even a gift basket will motivate your staff members to aim for providing higher quality at work.
5. Standard facilities on a premium level
In 2022, there is no excuse that would be acceptable for a poor-quality internet connection. Good wifi is now a basic expectation of guests and you will probably get a complaint sooner if the internet is not working than if there is no hot water. Ensure a fast and stable Internet connection at your property and, if necessary, a backup solution in case of a failure of your primary service provider's system.
Bed linen, blackout and soundproofing
If guests are unable to relax at the property for any reason, they will make a sound. Comfortable, restful sleep is their basic need and you need to do everything you can to provide it for them. Comfortable, quality bedding, adequate darkening, and soundproofing are essential facilities for the comfort your guests are looking for.
The bathroom is typically an area that often causes guest complaints. Unpleasant smell, hair on the floor, clogged drain, and a shower curtain that looks dirty. Sounds familiar, doesn't it? It is essential that both your cleaning staff and maintenance personnel pay close attention to the hygiene and proper functioning of the bathroom. An immaculately clean bathroom with high-quality towels, a powerful hairdryer, and a premium toiletry package is every guest's dream. Make it a reality for them!
Final words
Of course, the areas mentioned above do not cover the tonS of work & daily duties you have to face while managing your property. If you use just a few of these tips in your everyday life, you can take your operation to the next level and make your guests' stay unforgettable.