"Success will be within your reach only when you start reaching out for it." - Stephen Richards
This quote fits perfectly for this blog post and the news that will be introduced in it.
We, as SabeeApp, were constantly growing for several years, but you can't grow without showing yourself to the bigger audience, without "stepping out of home". We decided that it's finally time for us to make that first step.
We have been looking for a good occasion and good place to introduce ourselves. We checked what fairs and exhibitions are going on. And surprise surprise - there was one in Thailand (if we make the first step - it must be a very far-away step 😃)
Food & Hotel Thailand exhibition turned out to be exactly what we were looking for - B2B fair, where hotel suppliers are exhibiting for accommodation providers. Sure, the fact that it's so far, is a bit challenging, but hey - we accept any challenges! And plus we already had quite a lot customers from Thailand so we know the way they are thinking and the way they are looking at business.
Success at the Exhibition
We packed our suitcases and went for it. We want to say special THANKS to one of our customers and wonderful host Chris, who accommodated us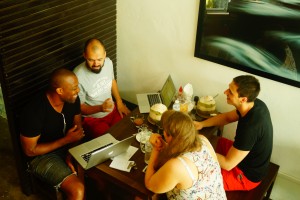 in Kama Bangkok boutique hotel. It was such an amazing opportunity to meet one of our very first customers and check the place that been managed with Sabee's help. As you can see even at the breakfast table we had an opportunity to discuss business
The exhibition started very successfully. Already after first day we received some hotel registrations from those people that met us there. People were interested in our stand and were stopping by to ask "what is this?".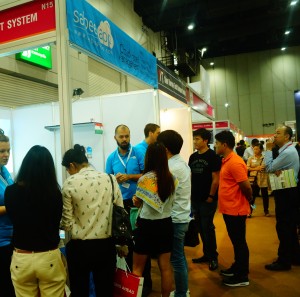 With no doubt we also need to be thankful to Bua, who agreed to help us during the fair. As she was (I believe still is) a native Thai, she could help for those people, who were too shy to speak in English 😀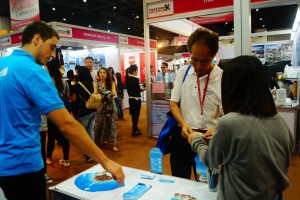 Exhibition was going by and our success was growing. Interest of people was bigger than we could expect. At the last day we could clearly say that it was worth to make this step and try ourselves in this fair. We closed our stand not only by having more general knowledge about Thai market but also having more contacts in our hands.
SabeeApp adventures in Thailand
After doing such good job at the fair (who else is going to lift dog's tail if not the dog itself? 😁) we decided to go for a relax to beautiful Koh Samet island for few more days.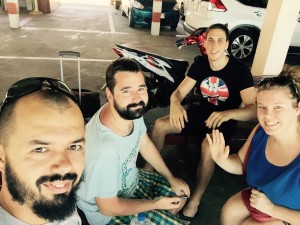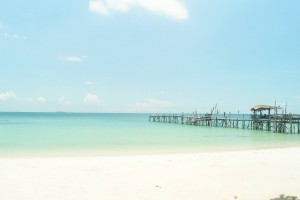 Sea, sunshine, beach and coconut smoothies were something that made us fall in love with Thailand. And falling in love was mentioned not without a reason... Before we went there, we had no idea that this island is like a Thai Paris. Turns our this is an island of lovers. And yes, we got to confirm its' name as I also got proposed on the island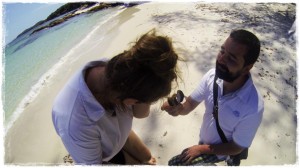 Yaaaaay! Wedding bells are ringing!!!!
So all in all experience was more than amazing. We got a chance to meet our existing customers and introduce ourselves to new potential SabeeApp users! After the whole trip we started more seriously to think about Thai market and life in Thailand. Actually seriously enough that now we already can reveal a secret for you - from next year we are opening the office in Bangkok! Yes - we grew. We grew bigger thanks to all our customers who are our biggest support and inspiration. One big thanks again to all of you and who knows, maybe next exhibition will be in your country so we will never miss a chance of meeting you!
Lets keep in touch and see when this will happen :)