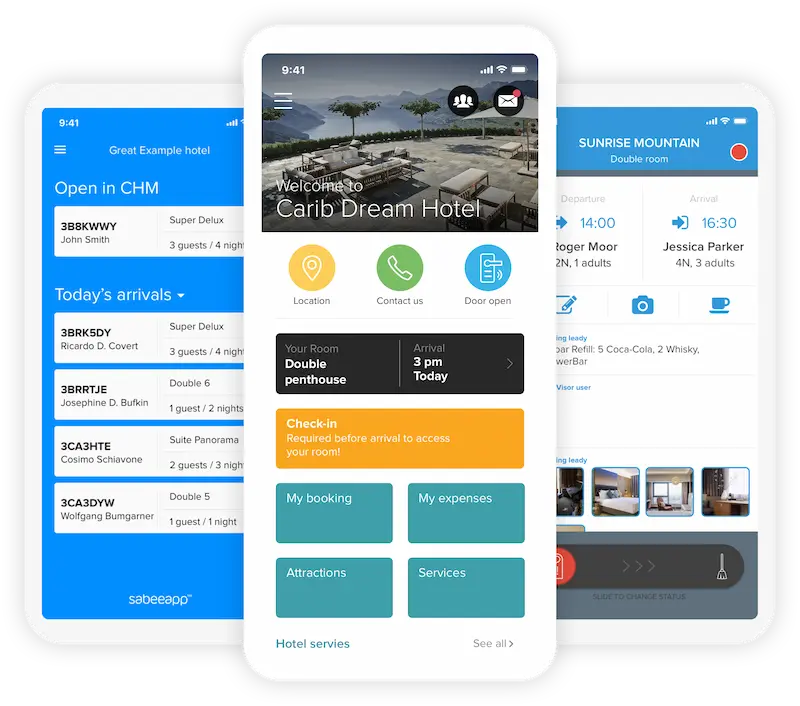 All the tools you'll need
Boost your Hotel's performance with SabeeApp
SabeeApp helps properties around the world to boost their revenue, streamline their operations, and create unforgettable guest experiences.
Increase your operating profit
Save time on repetitive tasks
We collect the following information to tailor the product demo to your needs.
Running a hotel is not about administration all day long. We believe that a hospitality business should be built on creating an environment where people can feel at home. Let SabeeApp do most of the work for you, so you can focus on providing great accommodation for great people.

Szabolcs Herman
CEO & Founder of SabeeApp