Did you know that during the COVID-19 pandemic, the number of people using mobile e-wallets increased from 900 million to 1.48 billion? According to global payment reports in 2021, a total of 25.7% of POS payments were made with mobile wallets and this figure is expected to rise to 33.4% within three years. Mobile payments in the hotel industry are also becoming increasingly important. They simultaneously improve security, efficiency, and guest experience in payment processes.
At SabeeApp, we are constantly monitoring trends and the changing needs of our hotel partners. In response to that, we created SabeePay hotel payment solution, which allows hoteliers to manage all their transactions at one place.
In my article this week, I'll show you how SabeePay makes everyday hotel payment processes easier, leaving staff with more time for the most important task: increasing guest satisfaction.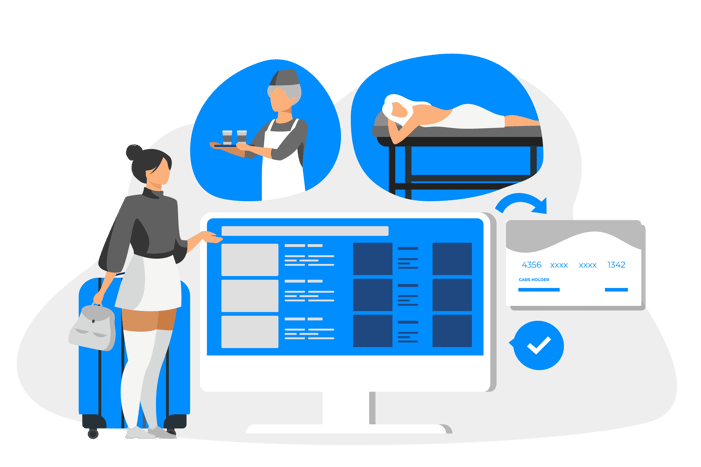 Automated hotel payment processing with SabeePay
As I mentioned in my previous articles, at SabeeApp we are committed to modern, automated methods. SapeePay features are designed to shorten, secure and make the payment processes more efficient.
Automatic credit card validation
It's time to forget about time-consuming activities like verifying credit cards manually. With SabeePay's automatic card validation feature, you can save yourself and your employees multiple hours every month. In addition, automated credit card verification ensures that only real bookings are getting into the system, thus your free capacity won't be closed out unnecessarily on your sales channels.
SabeePay connects directly to your PMS system. This has two benefits: on one hand, you and your colleagues don't have to enter the amount to be paid manually, as the system will do it automatically. Another great advantage of automation is that you can almost completely rule out the possibility of errors in your hotel's payment processes.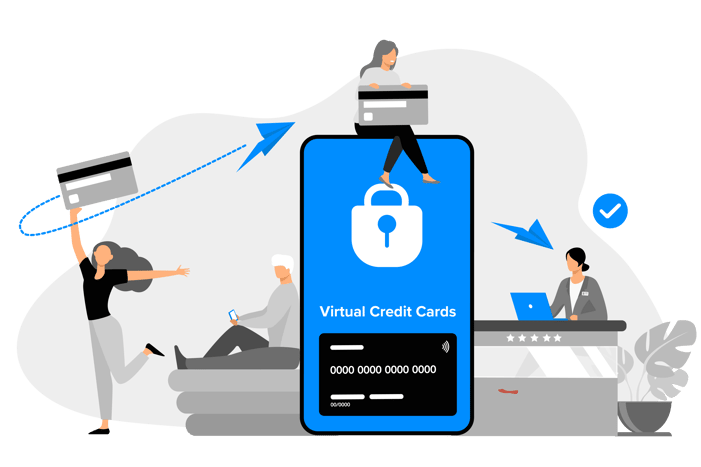 Virtual Credit Card (VCC) bulk charges
Hotels receive lots of VCC data from the OTAs on a daily basis, which takes a lot of time to manually upload, process and debit. It is probably no different at your property. SabeePay provides an excellent solution for this: it allows you to charge all virtual credit cards in bulk with one click. This is another awesome feature you can use to save time and get rid of a potential human error.
Innovative features for seamless and secure hotel payments
With SabeePay online payment solution, you can hit two birds with one stone: avoid long queues at the front desk and provide a convenient payment solution for your guests. If the Booking Engine is built into your website, your guests can book directly online. As a final step in booking, they are able to pay with their mobile wallet or SabeePay.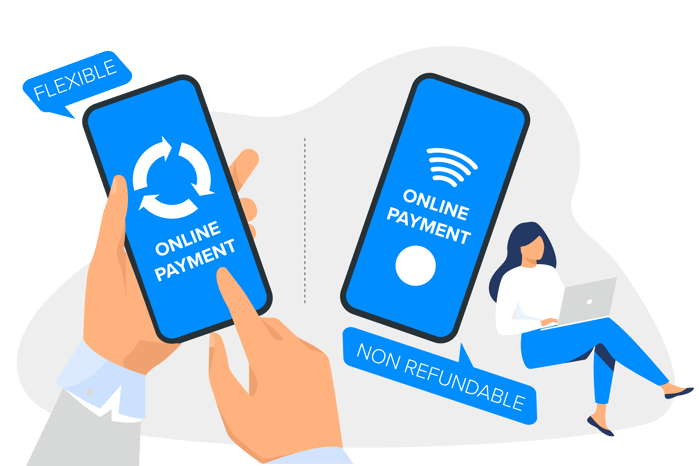 Guests will always appreciate it if the hotel offers them flexible payment and refund options. This is an essential factor to stay competitive in the market. With one of the newest features of SabeePay, you can ensure this request of your guests without any problem. SabeePay allows you to do partial or full refund on the payment of your choice.
Securing your guests' data and financial transactions is one of SabeeApp's top priorities. We do not compromise on this, which is why we have chosen Stripe, one of the largest payment providers in the world, to secure our transactions. Stripe complies with PCI DSS and PTS standards, guaranteeing safe card payments and its advanced fraud detection mechanisms and security solutions guarantee the protection of all transactions at your hotel. SabeePay also fully complies with the requirements of the Second Payment Directive (PSD2) established by the European Union, which also ensures the security of online payments.

Final words
I don't think we should automate everything in hotels, but payment processing is clearly one of those areas where technological innovations are needed. Fast, secure and error-free payment processes are critical for smooth operation.
We are very excited to share SabeePay's innovative and secure processes with the world and hoping that your hotel will be the next one that we can provide with a flawless and smooth payment solution.