Introducing SabeeApp's revamped Folio, Payment, and Invoicing system. Embrace the enhanced features of our latest system and embark on your transition today.
Folio, Payment and Invoicing
Main Benefits of this new system.
Handling different folio items across individual and group reservations and creating invoices has never been easier.
Simplified new Invoicing
Issue prepayment invoices or multiple prepayment invoices before guest arrival and additional/further invoices on the spot.
Streamlined folio processes
Guests pay separately? In just a few clicks you can handle all folio items individually according to your guest's needs.
Flexible group invoicing
Route selected folio items from the individual folio with a click of a button to the group folio - or vice versa and issue as many invoices as you need.
What is a folio?
A folio is a virtual "wallet" that keeps a record of the items associated with a particular booking. These can be accommodation, service or coupon-related items. It is designed to make the management of reservations and invoices more streamlined and to make transaction reports more transparent and reliable.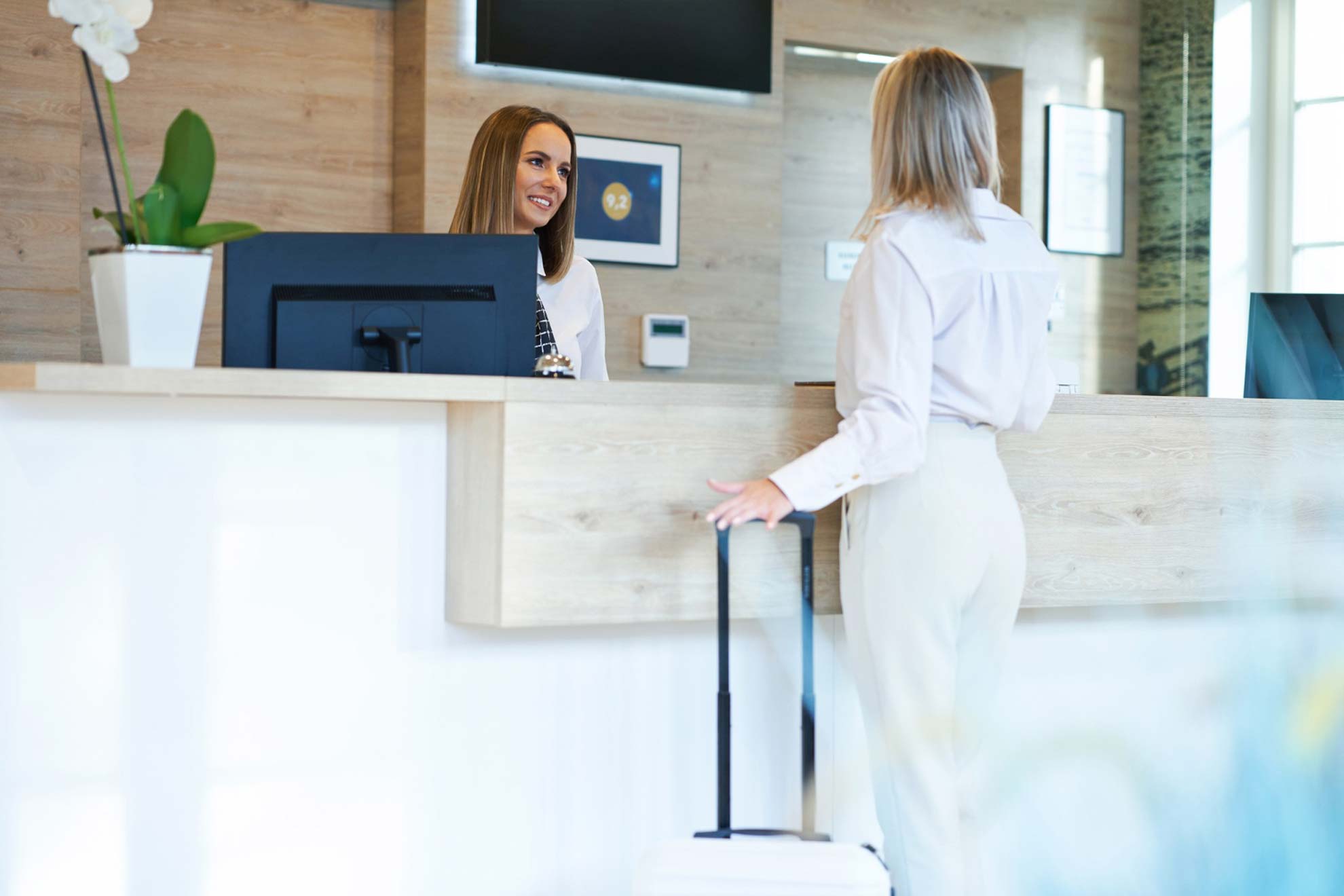 Gain in-depth insights into how Folio. can optimise your day-to-day operations
In the following videos, you will learn all the main features of the Folio system and how to implement them in your workflow.
Manage folios on the reservations.

Distribute folio items on multiple invoices.

Move folio items between individual and group folios.

Handle multiple prepayment invoices for one reservation.

and more to come!
Practise with Folio in your Sandbox account.
What is a Sandbox account?
The Sandbox account serves as a testing environment, a playground, where you can test the new features of the invoicing module before having to adapt to it in your real, live SabeeApp account.
You can find it by navigating to the top right corner of your SabeeApp account / Profile menu - look for the "Go to Sandbox button".
Just as easily as you can reach your Sandbox account, with a click of a button, you can switch back to your live SabeeApp account.
Sandbox account is built based on your live SabeeApp account's room overview, so you will find the same setup when opening the calendar. But keep in mind that the reservation data is not the same. Sandbox uses dummy data (test reservations) .
There are some limitations implemented to the Sandbox account that are highlighted right away once you access it.
Sandbox account will remain permanently accessible for you, and you can reach it anytime later on as well.
We recommend thoroughly testing the new system in the dedicated Sandbox account and inviting the rest of the team to experiment with all possible changes in their way of working.

Once all different scenarios have been practised and the team feels ready to switch, click the link below, and we will enrol your SabeeApp operating account to the new Folio system.

Are you ready to start using Folio?
Important: We plan to go live across all our clients by the 1st of December, 2023.