Last week we reviewed the pros and cons of cooperating with OTAs. In this article, I'd like to share opportunities and tips to help turn partnerships with OTAs to your hotel's benefit.
Get answers to the following questions:
How to make the most out of cooperating with OTAs?
How to increase direct bookings?
What are the effective alternatives to direct sales?
Let's get started.
Why is it worth cooperating with OTAs?
OTAs are often called thieves or monsters by many hoteliers because of their market penetration and high commission rates. They became inevitable when it comes to sales and bookings, but before completely condemning them, think about what they offer in return for the commission invoiced:
International sales - OTAs are popular platforms worldwide, so you can sell globally through them without extra advertising costs.
Last-minute reservations - In terms of last-minute room sales, OTAs perform outstandingly. Without them, this free capacity would remain unsold.
The "Billboard Effect" - According to a Google study, 52% of potential guests visit the hotel's website after finding it on an OTA. This has a positive effect on direct bookings.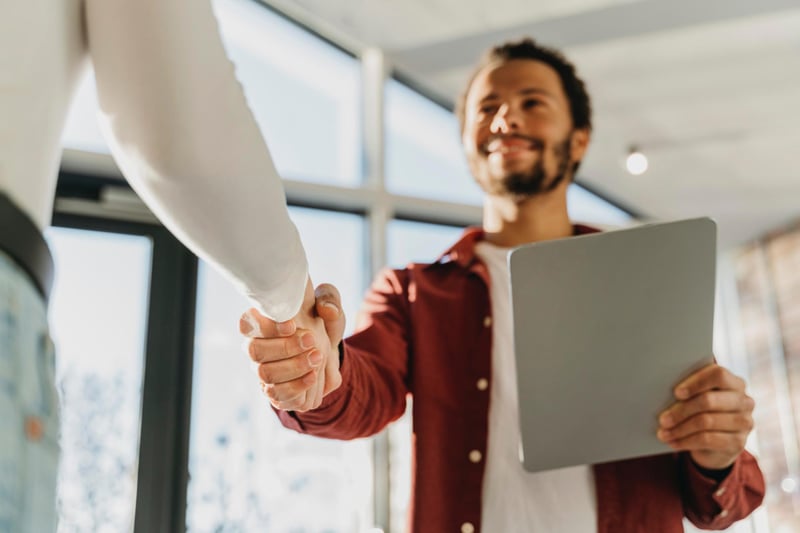 Get the most out of your money with a better rating
Many people believe that the ranking of an OTA depends only on guest reviews and the amount of commission paid to them. These are significant factors, but not the only ones. Let's see what else you can do to get the most out of your money paid to OTAs:
Excellent photos - A lot depends on photos. Actually, they could make it or break it. Your comfortable, nice, and clean rooms with wonderful views could be in vain. If the eyes of potential guests don't get caught on your photos, they will just keep scrolling. Make sure you upload high-quality images from all parts of your hotel. Pay attention to good lighting and small details. A pretty decoration in the room, a photo of a tasty meal, or a refreshing cocktail may be crucial in the choice of the guests. Choose the best and most seductive photos for your hotel's profile.
Complete list of amenities and services - A detailed presentation of your hotel with a complete list of services and room facilities is essential. Read through the positive feedbacks from your guests to see which services or facilities should be highlighted. Did they love the comfortable bed? Were they satisfied with the speed of the internet? Did they have a particularly delicious dinner at the restaurant? These are the things that your potential guests need to know. However, before you display this information, make sure that it's true. False promises result in frustrated guests and bad reviews, which could be damaging to your hotel.
Competitive prices - To achieve profitable results, the prices and packages you offer on OTA must always be competitive and up-to-date. Implementing a

dynamic pricing strategy

offers a great solution to this.
Communicate regularly with your OTA's contact person - OTA market managers can provide you with valuable information and assist you to develop the optimal strategy to maximize your profits. They also have a huge amount of data on market trends and other branches of tourism, so they can help a lot in successful sales.
Optimize your budget - Optimize and, if necessary, limit your accommodation's daily/weekly/monthly OTA spending so that your budget is adequate for the entire period.
Using OTAs is well worth the money if it gets you new guests. The key to an optimal sales balance, however, is for the guest to reserve their next stay directly at your hotel.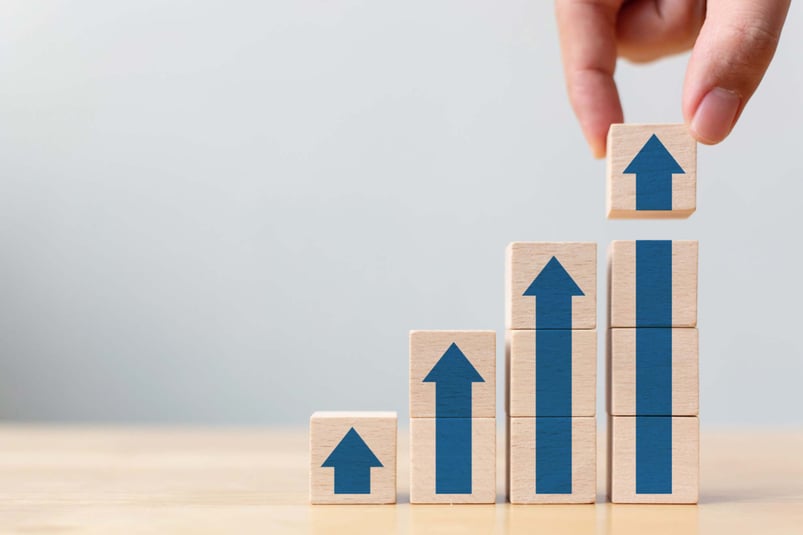 Want more direct bookings?
Optimizing and increasing the number of direct bookings is essential for a healthy balance of collaboration with OTAs. However, under an OTA fee agreement, your prices on your website may not be lower than the prices uploaded to their pages. Then what can you do? How can you make direct bookings 'tempting' for guests? Here are some suggestions:
Free upgrade and add-ons - You can't offer the room at a cheaper price, but you can give more for the same price. You can provide a higher room category: better view, larger room, balcony, or free extra services: room service, breakfast, a drink at the bar, or free movies. The guest is more likely to opt for direct booking if they feel they get more for their money than they do on the OTA.
Packages with extras - Think about what kind of on-site service you can add to reservations that will make direct booking more inviting to guests. A free pass to the local spa, attractions, or events in one package definitely attracts potential guests. Although the room price is the same as the price advertised on OTA, the value of the package announced on your website is much higher.
Discounts for Limited Audiences - You can offer lower prices for selected groups in the form of exclusive discounts. These could be Facebook followers and returning guests. You can access these groups on channels that OTAs have no view or effect over. Advertise the discount to your Facebook audience directly on your social media page. For your returning guests, you can send an irresistible offer via email.

SabeeApp PMS's

flexible fee management features

allow you to quickly and easily create packages and discounts that you can sell for direct bookings through the

mobile-friendly online booking engine

.
Discounts offered at check-in - Upon arrival, guests should be offered a discount at check-in the next time they book directly. You can even place a billboard advertising this offer at reception. After departure, you can remind them by email.
User-friendly website and seamless online reservation - A direct, mobile-optimized website and a

user-friendly booking engine

are essential for direct bookings. Also, set the "Best Price Guaranteed" sign on it.


Getting reviews - If your hotel appears on the OTA list while browsing, potential guests will most likely search for it on other platforms. That's why it's very important to always ask for feedback from your guests on Tripadvisor, Google, or Yelp. The most effective way to do this is to send them an email after their stay thanking them for choosing your hotel and asking them to write a review about it. Don't forget to include a link to your hotel's review pages.
Introduce new direct reservation channels
Upselling - The process of selling a more expensive version of a service or product that a customer wants to purchase. In the hotel industry, this can mean a higher category room or a larger package. Upselling should be treated with care so that it doesn't appear too pushy. Timing, tone, and regularity are key to the success of upselling. Always make sure your guests are aware of their options but let them take further interest.
Remarketing - Remarketing allows you to reach potential visitors who have visited your website but have not finalized their booking. While searching for hotels, these guests browse several websites and sometimes forget about things they've seen before or simply can't find their way back. Remarketing helps remind them of your hotel as they redisplay it in other banners on other websites as they search.
Cross-selling - The process of selling a product or service that complements the product or service purchased by the customer. For example, a free massage or a local tour can be booked at the time of reservation.
Local partners - Unless you run a completely isolated hotel, building local partnerships can have many positive effects on your business. A cooperation based on the mutual recommendation with local restaurants, shops, tourist service providers, and attractions has great sales potential and can be profitable for both parties.
Loyalty programs as a sales strategy - You can read in detail in our previous article why and how to get

returning guests.




New target group: business travelers - Redefining your clientele and target audience can also be a lucrative strategy. Targeting corporate groups and renting your spare spaces for business meetings, training, or conferences is a good alternative if you want to increase the number of your OTA-free group reservations. Of course, this will require some development and investment in the infrastructure.

However, if you do it right, you can achieve a strong increase in the number of direct group bookings. You can also convert returning guests from corporate customers, who fall into the less price-sensitive category, so you can expect significant profit growth.
Final words
The secret to success lies in the balance. Partnerships with OTAs don't have to be bittersweet. Use their power for your own benefit, but don't rely entirely on them. Find alternative sales channels and creatively increase your direct bookings. Work with your OTA partners to raise awareness of your hotel, but do everything you can to ensure that your guests book their next stay directly on your website. I hope that my suggestions will help you find the optimal balance in working with your OTA partners.