If you operate a hotel business in a tourist hotspot, you might be well acquainted with the competitive nature of the hospitality industry. A healthy competition between companies within a specific industry yields several positive outcomes, as it leads to better services, development, higher overall quality and as a result, more satisfied customers. Therefore, rather than viewing competition as a challenge, it can be leveraged to your advantage, benefiting your establishment in numerous ways.
Why shouldn't you ignore the competition?
You have to be up-to-date with trends and changes affecting your hotel for long-term success. When we talk about changes, this includes the activities of your competitors. Even if your hotel's performance is outstanding, it's very important to always keep an eye on where the competition is, where they're heading and how fast they're getting there.
If one of your main competitors is preparing for innovation, introducing new services, changing their marketing strategy, or announcing a new manager, you need to know about it as soon as possible. This way you can keep up with industry trends and keep your hotel at the 'top of the game'.
It's also worth watching not only your direct competitors but the international hotel service provider market in general. The news and trends will sooner or later appear in your region. If you step in on time, you can even gain a significant competitive advantage from them for your hotel.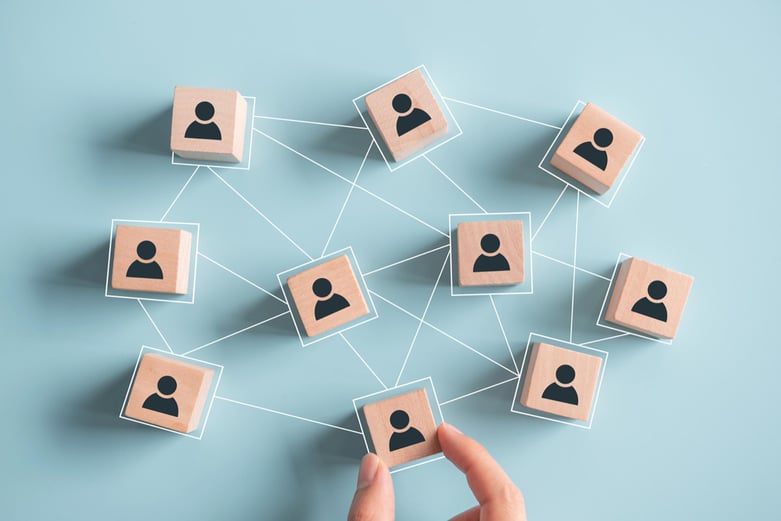 How to identify your hotel competitors?
There are several ways to identify and group your competition. Your case may be different, but when I worked as a hotel manager, I used the following methods:
OTAs

(Online Travel Agencies): Probably the first platform where a new competitor will appear as soon as sales begin.



Local business registers or the local chamber of commerce

: from these sources, you can find out about the opening of new accommodations before the public announcement, so you should keep an eye on them.



Press releases

: they'll be sure to launch a marketing campaign in the industry's press if there are new openings or expansions of existing accommodation services or other relevant changes.



Tourism exhibitions and fairs

: you can also pick up useful information from professionals.



Search the web

for accommodation or services similar to yours: Google is your friend.



Information provided by guests

: Ultimately, the competition is to win the guests, so it's definitely worth listening to their opinions and experiences.



Walk around

: Perhaps the easiest way to map out local competition is forgotten by many. You can gather a lot of useful information during a relaxing walk around your hotel. Check out the new buildings, hotels, or take a look inside if you have time.


Use a 3rd party tool: there are numerous tools out there that help you identify your competitors based on their main topics and keywords. These tools even let you analyse their efforts, which is a great basis of building up your own strategy as well. Some examples are Ahrefs or Semrush, but you can find many other options, which might be cheaper or even free.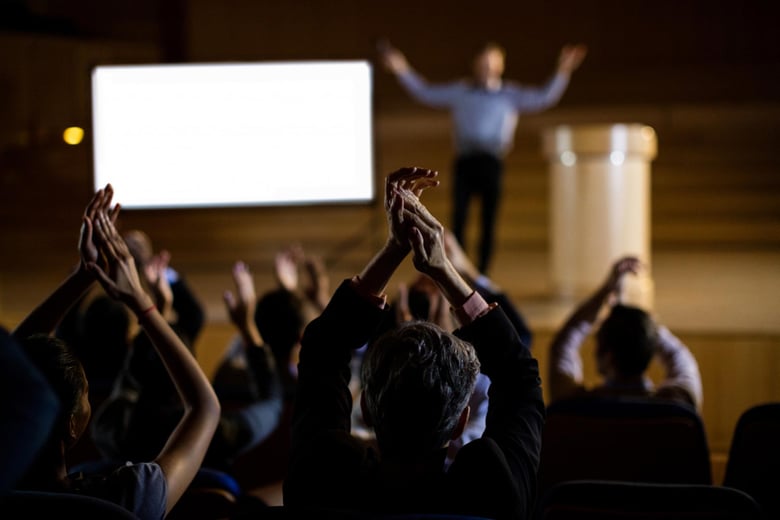 How should you track your competitors?
Once you've identified your main competitors, there are several ways to track them:
Follow them on social media. What kind of content do they publish and what are their main target groups? Most businesses first announce their news and updates on social media nowadays, so if you follow them, you won't miss any valuable information.


Subscribe to their newsletters and blog posts. Most hotels communicate with their existing and future guests and the hotel industry through these channels, so you can gain useful insight into their current offerings and future plans.


Browse the websites of competing hotels and look for new, special offers or packages from time to time. Your hotel may be able to offer something similar, but at a better price, or the same price but higher value.



Set up Google Alerts so you'll always know when your competitors are posting something

or being noticed by the media. Find out more about

Google Alerts here.




Discover and use your competition's search engine optimization (SEO) strategy. There are user-friendly software that can help you find out easily what keywords your competitors place in their written content and how well they perform. Find the highest-ranked keywords and place them on your own accommodation's website.


Keep an eye on their prices on the main sales channels. There are many PMS that constantly monitor the online prices of the competitors picked by you. However, this information should be used judiciously. Cheaper is not always better. If you offer your room below the average market price, it may suggest poorer quality for many, and you may lose potential guests.


Your guest is one of your most valuable sources of information. You can learn a lot about the strengths of your accommodation as well as the areas for improvement from their feedback. This is an insider opinion from someone who may have already stayed in a competing hotel. Keep an eye on their reviews and opinions, as these may include a competitive advantage for your hotel that you can highlight in your sales campaigns.


Learn and train yourself continuously. Everything is changing very quickly these days. Keeping your professional knowledge up-to-date will help your hotel succeed. The good news is that nowadays you can learn almost everything through online trainings, offline seminars, and professional meetings. Communicate with tourism specialists and don't forget to sign up for professional newsletters.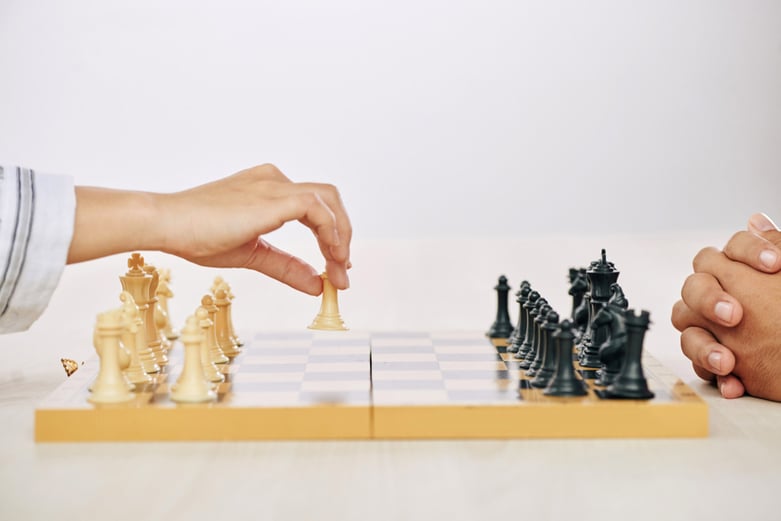 How to deal with competition in the hospitality industry?
1. Find your hotel's USP (unique selling point)
Do market research and find out what sets your hotel apart from the competition:

Cheaper prices? Better location or unique services? Maybe an event or twist in the story of your hotel that makes it more special than the others?
2. Target new markets
If a targeted market closes for some reason or is no longer potential, feel free to expand your sales strategy to new ones.


Head to a new path: you can target other regions, countries, or even other age groups that you think would enjoy your hotel and its services.


New markets might grow faster and better, but before you start selling, make sure you're ready to accommodate your new target audience.
3. Take care of your existing customers
Conquering a new market can be an important goal as it can lead to a bigger awareness and of course higher profits. However, you should not forget about your guests who have put their trust in your hotel and stayed there once or more. Always make sure to put an emphasis on the overall guest satisfaction from before the booking till after the check out.


Develop separated marketing and sales strategies for your existing and returning guests. Honour their loyalty with discounts, extra services and small gifts.
Partner up with your competition
"You never know when the person you're competing with could turn into a valuable ally." - H. O. Maycotte, Forbes
Once you get to know your competitors, do your best to maintain a professional and good relationship with them. Healthy competition benefits all participants. The most beneficial goal for you may be to build your business circle and surround yourself with respectable partners.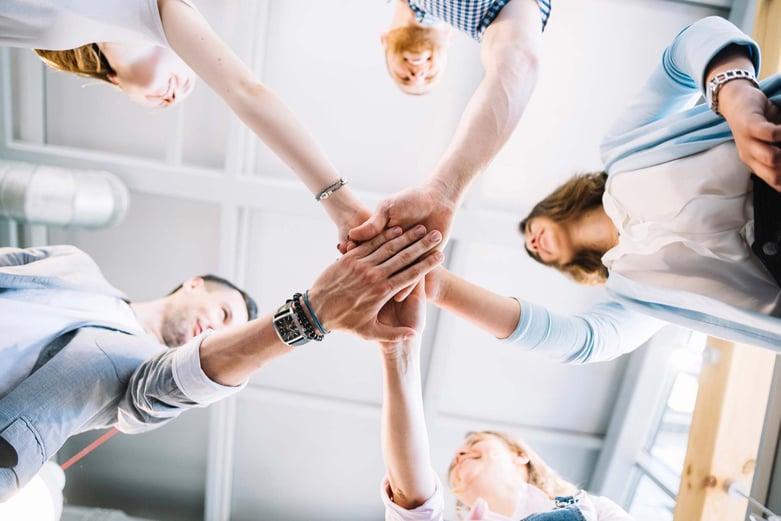 How to turn your competitor into your partner?
Join other hotels for charity

. For example, find some hotels and offer them a partnership in a program to

promote sustainable tourism

. Start a campaign in which you give part of the profits from your reservations on wildlife conservation or reforestation programs. Such a good cause sure will be appreciated by guests. Especially nowadays, when ecotourism is playing an increasingly important role.


Similar tactics may work if you partner with another hotel to enter a new market.


Increase your revenue and the satisfaction of your guests through mutually beneficial partnerships: if your accommodation has an excellent restaurant and your neighbor has special wellness facilities, you can both benefit from it. During the day, your guests can relax in the spa next door and their guests can enjoy your unique dishes for dinner.
Get ahead of your competitors
Find a unique selling point of your hotel that sets it apart from the rest. To determine your sales advantages, you need to take the time to analyze and evaluate your competitors. The high standard of your services and the impeccable work of all staff who come into direct contact with guests should always be the top priority. The professional staff and quality services always lead to loyal guests.
Hotel competition is a bit like a board game in which you have to stay alert and step in immediately when certain changes happen in the market. So "play" fairly and respect your competitors who may one day become your partners.