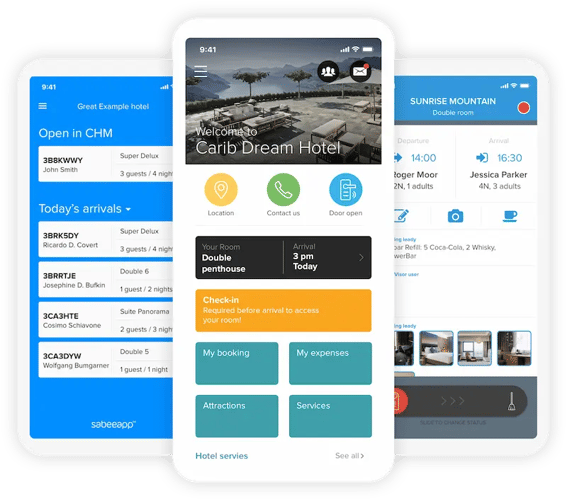 All-in-one Hospitality Software
User-friendly and highly customisable solutions for hotels, hostels and apartment rentals.
Front-Desk System PMS
Manage your daily administrative tasks conveniently from one place. Reservations, invoices, guest communication, housekeeping and reporting all available from one Hospitality Software.
Whether a reservation arrives through one of your partners, or your Internet Booking Engine, it will automatically appear in your cloud PMS, thanks to our built-in hotel Channel manager.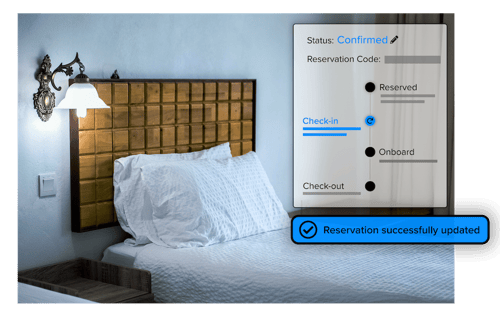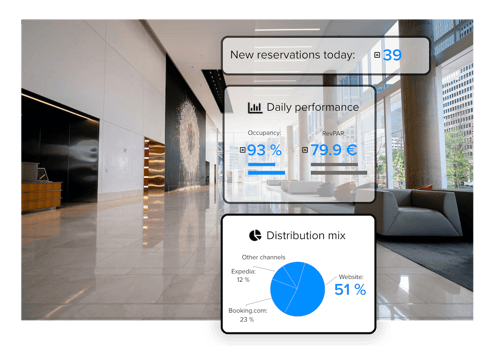 Channel Manager that push your hotel forward
Up-to-date rates, availability and restrictions across all your connected OTAs. Automated, no more over-bookings. We know that the speed of data synchronisation is crucial factor. The SabeeApp Hospitality Software synchronises data in real-time, and updates all sales channels instantly.
Internet Booking Engine
A Booking Engine is an online hotel booking system that can be inserted on your website. Potential guests who visit your page can easily make a reservation on the spot, without being redirected to any other sales platforms.
Boost your direct sales by allowing visitors to make commission-free reservations on your website.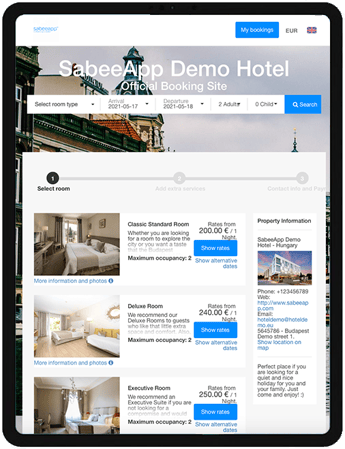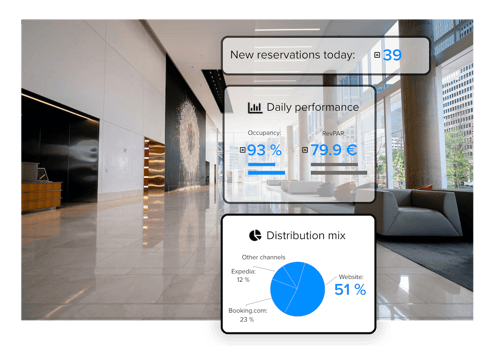 Smart Solutions addons.
Developed to simplify processes, ease the work of hotel employees and increase guest satisfaction.
SabeePay payment gateway
Involve your guests and guarantee all reservations with a successful payment. Charge virtual credit cards in bulk.
SabeePay payments are quick, easy and integrated into SabeeApp PMS. Real-time payments are also enabled on your Hotel Booking Engine. When your future guests make a reservation, they can pay the accommodation charges easily and reliably, along with all other reservation-related fees, such as taxes and extra services.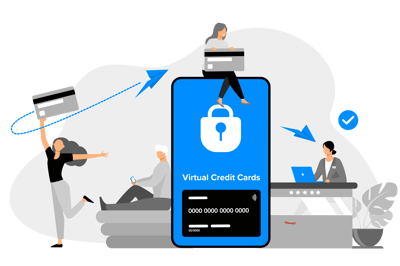 Perfect for Hotels of any size
We provide a wide range of hotel solutions which makes your day-to-day operation easier. You can efficiently make data-driven and conscious sales decisions with SabeeApp. Streamline your hotel operations into an outstanding guest experience! High value Solutions for Apartment Rentals
SabeeApp enables you to centralize and automate many of your everyday activities. Using an apartment management app, you can easily deal with issues such as rent collection and payments, additional services, and inventory management.
Seamless Hostel Management
It's difficult to handle bookings in large, multi-bed rooms. The SabeeApp hostel software can help you step back and see the larger picture. Connect with the biggest sales channels, manage bookings easily and make your hostel's revenue sky rocket!
Take your business to the next level with SabeeApp Hospitality Software
Revenue Management Integrations
SabeeApp helps you to make data-driven and conscious sales decisions
Built-in Invoicing system
Issue electronic invoices, prepayments and pro forma invoices directly from the reservation page. Switch easily between currencies, guest - and company details.
Accounting Software Connection
SabeeApp is integrated with multiple accounting softwares. Choose by your preferences and provide access for your accounting team to download invoices directly from SabeeApp.
Dynamic Pricing Integration
Set pricing rules to update prices automatically as your room availability changes. You can integrate with different 3rd party tools as well.
Built-in Management Reports
Be the master of financials in your hotel with detailed payment, sales and performance reports.
Unified Inbox
You can reach your Airbnb guests from a single platform. Faster response time, easier communication.
Take a step towards Hotel Automation.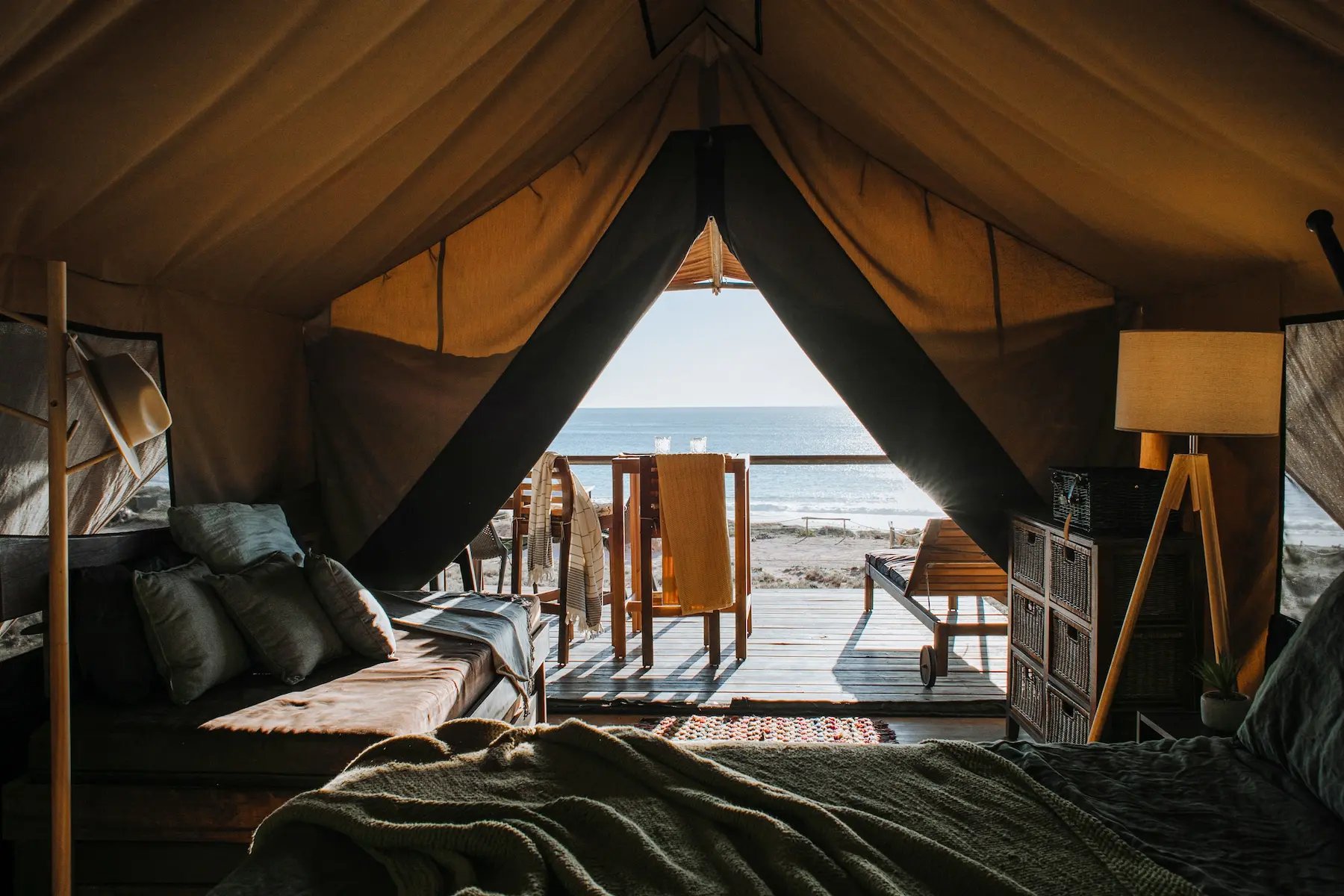 Empowering hoteliers worldwide
"There is nothing I do not like about SabeeApp, it is so easy to use. It does not require much training for my staff, and it works very effectively with all the channels that we work with."

"Best PMS on the market, with minor additions, it is the best choice for small/ medium properties. Easy to use and intuitive, rich features. All you need in one place."

"The value for money is great, customer service is very responsive, and they answer all our questions without delay. The channel manager works very well. We tried two other PMS that did not suit our needs. We highly recommend SabeeApp."

"I tested a lot of PMS systems, but SabeeApp was the only one with full functionality on a mobile device. Also, the user-friendly platform and the customised setup for our staff is a big pro."
The Importance of Using a Hospitality Software in Your Hotel Business
As the hospitality industry becomes increasingly competitive, hoteliers are turning to innovative solutions to improve their operations and provide exceptional guest experiences. One such solution is adopting a hospitality software in the day-to-day life, which offers a wide range of features and benefits that can revolutionize the way hotels serve guests and manage their operations. Using the SabeeApp Hospitality Software, you can automatize a lot of tasks, minimize errors, and generally make hotel operations simpler.
Let's explore a few ways how you hotel business can benefit from using the SabeeApp Hospitality Software:
1. Streamlined hotel operations
SabeeApp automates and centralizes various tasks such as reservations, check-ins, and invoicing. This streamlines operations, reduces errors, and saves time for hotel staff, allowing them to focus on providing exceptional guest experiences.
2. Improved efficiency
By automating routine processes, SabeeApp hospitality software enhances operational efficiency. It eliminates manual data entry, reduces paperwork, and enables quick access to guest information, leading to faster service delivery and smoother workflows.
3. Increased Revenue
SabeeApp offers revenue management features and integrations that help optimize room rates based on demand and market conditions. This ensures that hotels maximize revenue by dynamically adjusting prices to achieve the ideal balance between occupancy and profitability.
4. Enhances Guest Experience:
With comprehensive guest profiles and preferences stored in the software, hoteliers can personalize guest experiences. From room assignments to special requests, the SabeeApp software enables hotels to cater to individual guest needs, leading to higher guest satisfaction and loyalty.
5. Simplified Reporting and Analytics:
SabeeApp hospitality software generates detailed reports and analytics, providing hoteliers with valuable insights into key performance indicators, market trends, and guest behaviour. This data-driven approach enables informed decision-making, strategic planning, and improved performance evaluation.
6. Seamless OTA integrations
SabeeApp Hospitality software integrates with online travel agents and distribution channels, such as Booking.com, Expedia, Airbnb, etc., enabling hotels to have a strong online presence. This maximizes visibility, expands reach, and drives bookings.
7. Built-in booking engine
With Sabeeapp, you can have your own booking engine set up on your website. Like this, your guest can make direct bookings. This reduces the dependency on third-party booking platforms, which means that you won't have to pay commission to them either.
Unlock more potential with the SabeeApp Hospitality Software